Playing with your dinosaur companion in the hot summertime–is there anything more Chicagoan? All that's missing is the deep dish.
Today Darcy reveals her embarrassing dragon collection, we play No Thank You, Evil! via Twitter with Chicago's favorite dinosaur Sue the T. rex, and we round up some of the best links you should check out this weekend!
---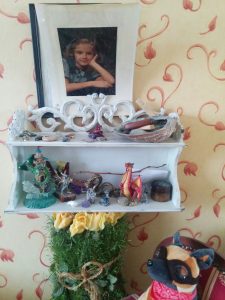 As a kid, I played a lot of make-believe. I was a faerie, a dragon, a Parasaurolophus (like my favorite duckbilled dinosaur stuffed animal), an oracle, a warrior, a nature explorer, and a tree (I really liked nature). I read a LOT of fantasy books, mostly about dragons, and knew vaguely of a mysterious game where you played pretend with others to have fantastic adventures: Dungeons & Dragons. I heard you can play a Druid there!
I played my first RPG ever by inferring the rules from a Player's Handbook and dragging my younger sister and her sleepover friend into a dungeon delve with graph paper. It was a delight, but it was pretty dense reading at my age!
I see No Thank You, Evil! and can't help but think that I could have been playing for decades longer than I have. I'm excited kids today have so many options!
Our Kickstarter to reprint No Thank You, Evil! and bring this game to new people is almost over. Please help us fund–spread the word, and perhaps gift a copy to a weird dragon-loving kid in your life.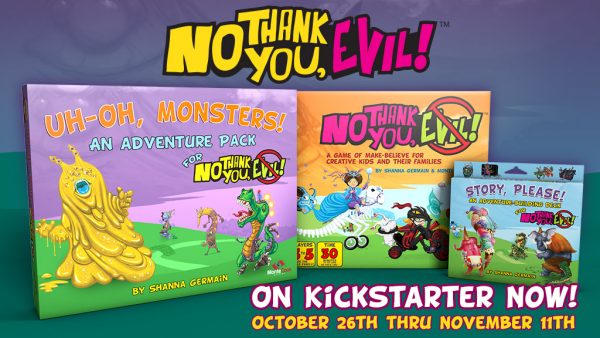 [ux_countdown year="2018″ month="6″ color="primary" day="5″ time="20:00″ size="500%" style="clock"]
---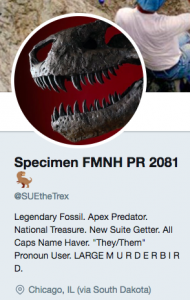 Like all kids who are brought beneath the bones of the huge dinosaur fossil skeletons in the Field Museum, I fell in deep love with the enormous Brachiosaurus and fearsome Tyrannosaurus rex. I never in my wildest dreams might imagine I'd get to play an RPG with one of them.
Sue the T. rex is a must-follow on Twitter, and last summer I played in a supers RPG by Twitter that they gamemastered! I played Supergirl, with suspiciously heightened molluscan know-how…
Today, I'm running No Thank You, Evil! for Sue the T. rex and another special guest! Come watch on our MCG Twitter, and participate in polls to help me Guide the story.
Follow the hashtag #StoriaTime to play along!
---
Cool Stuff on the Horizon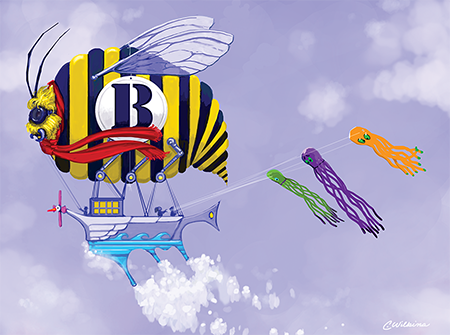 ---
You can get Cypher Chronicles, and other MCG news, delivered right to your inbox! Enter your email address and click the Subscribe button in the right-hand column, and you'll never miss a post. You can also suggest topics for Cypher Chronicles by emailing us at cychron (at) montecookgames (dot) com.