Ooh! I Know! What If We Called Our Trucking Company T Rex???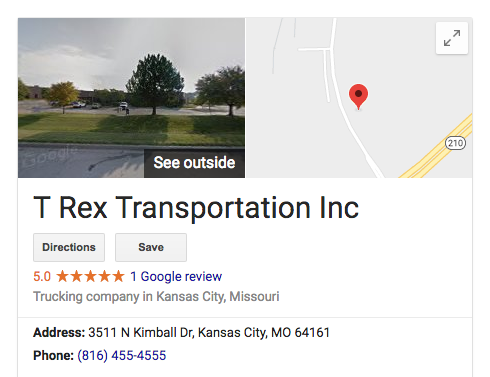 The first load of Invisible Sun—two whole containers' worth!—is scheduled to arrive at our little warehouse mid-morning Monday, and after more than two years of development and production it frankly feels a tad unreal to finally see it come to full fruition! Just to add to the sense of unreality, the transit company delivering the containers is called (I kid you not) T Rex Transportation. Good thing it's not Tiny T-Rex (grownup gamers, that's a No Thank You, Evil! reference), because if there's one thing the Black Cube isn't, it's tiny. Here's that unboxing video to remind you:
It's Going to Rain Cats and Dinosaurs Thanks to 1,081 of You!
The No Thank You, Evil!: A Game So Nice We're Making It Twice Kickstarter campaign drew to a fantastic conclusion this week. We not only funded the reprint of the game, our 1,081 backers also unlocked a whole new product. It's Raining Cats and Dinosaurs! will contain four adventures for our award-winning family game of creativity and adventure, along with a bunch of new monster and character standups. The design team is already launching into the adventures!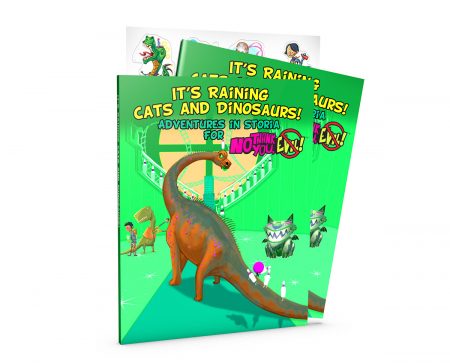 See You at Origins?
Are you going to Origins? If so, drop by our booth, or catch one of our games—Charles and Darcy will both be there, showing off the Black Cube along with Numenera, No Thank You, Evil!, and the Cypher System. It's also a great chance to play. . .
Ashes of the Sea (and Free RPG Day)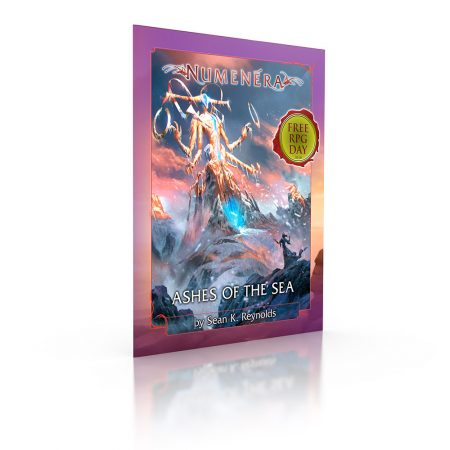 Free RPG Day is Saturday, June 16th. Drop by your FLGS to pick up a copy of Ashes of the Sea. It's a full-length adventure, and comes complete with new quickstart rules for Numenera—specifically designed for Numenera Discovery and Numenera Destiny. It also comes with pregenerated characters, also from the new corebooks. If you want a sneak peek at Numenera Discovery and Numenera Destiny, be sure to pick this up. But make sure you leave a copy or two for new players to check out the game!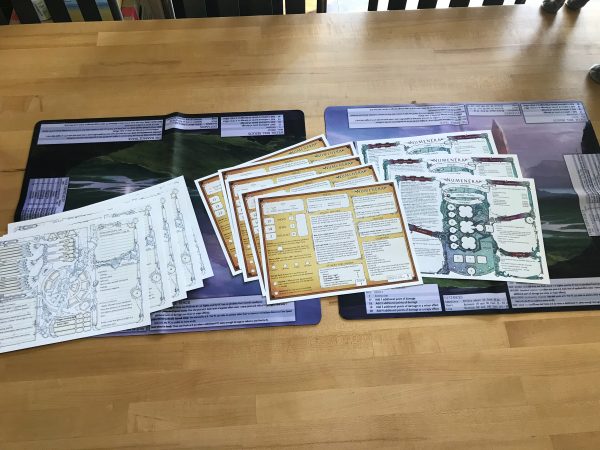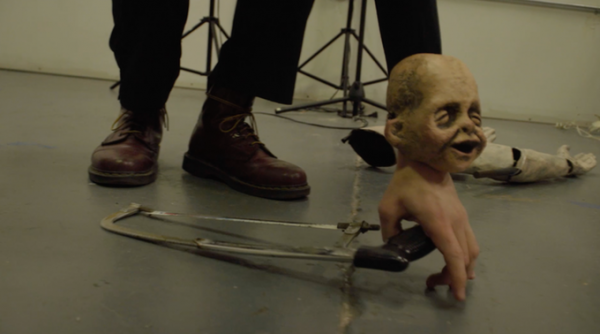 Obsession. Terror. Puppets. You had me at, well, obsession, terror, and puppets. The Walls of Harrow House looks like a really neat (and creepy!) evolution on the Halloween haunted house experience. Can't make it to Chicago this fall? Their Kickstarter video alone is worth a watch if you like to give your skin a little crawl.


More #numenera awesomeness I painted for @MonteCookGames that I get to share! I had a great time being interviewed by them last evening, check it out, interview starts 3 minutes in: https://t.co/ODUn0wlFUb#gameartist #gameart #fantasyart #scifiart #weirdlandscape pic.twitter.com/UUA6lYBTUc
— Bruce Brenneise (@Brucedraws) June 7, 2018
---
Y
ou can get Cypher Chronicles, and other MCG news, delivered right to your inbox! Enter your email address and click the Subscribe button in the right-hand column, and you'll never miss a post. You can also suggest topics for Cypher Chronicles by emailing us at cychron (at) montecookgames (dot) com.