We're having a giant sale you don't want to miss, there's loads of fulfillment goodies on the horizon, and we welcome a new employee . . . all in this week's Cypher Chronicles!
You can get Cypher Chronicles, and other MCG news, delivered right to your inbox! Enter your email address and click the Subscribe button in the right-hand column, and you'll never miss a post. You can also suggest topics for Cypher Chronicles by emailing us at [email protected].


Welcome Jennifer!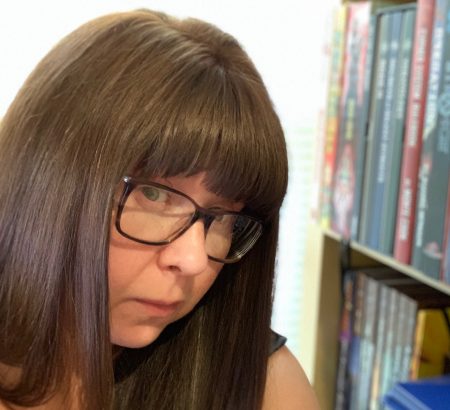 We are pleased as punch to welcome Jennifer Walls to the MCG team. Jen takes the helm of customer support as our Customer Service Coordinator. She will be ensuring all of your support needs are taken care of in a kind and timely manner.
In addition to 15 years of customer support experience, Jen is also a gamer and in particular a lover of Numenera, so she brings a wealth of knowledge and excitement with her. She is co-founder of Norwin Game Knights, a western Pennsylvania gaming group of over 150 members, as well as the charitable organization Lawful Good Gaming. And you might recognize her from her help representing MCG at Gen Con and other conventions. Jen has been a friend of the company for many years, and we're very excited to bring her onboard now as an employee!
Giant Sale—But Not for Much Longer
Holy cats, everyone, did you see that every physical product (excluding preorders) is on sale at the MCG Shop?!? I can't think of a better time to jump in and try out one of our games, pick up a supplement, deck, or other accessory, or fill a gap in your collection. And during this sale, basic domestic US shipping is still free (standard shipping rates apply on expedited shipping and non-US orders). If this sounds good to you, hurry over to the MCG Shop . . . the sale ends soon!
The Cypher System Rulebook is Coming!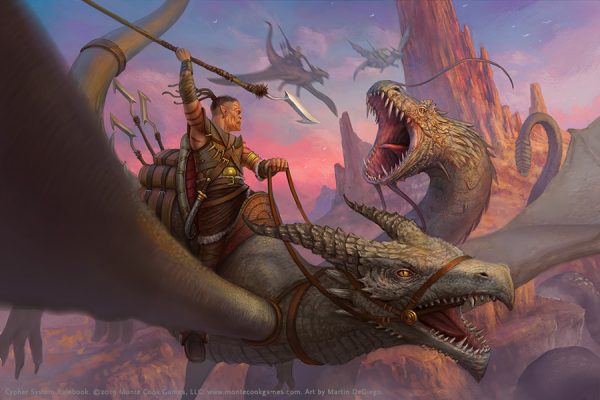 The new Cypher System Rulebook is moving toward publication, and in fact preorders opened this week! Just like when we replaced the original Numenera corebook with Numenera Discovery and Numenera Destiny, the new CSR isn't a second edition: it's fully compatible with the existing rules, and won't require any changes to your campaign or characters. But it's a massive upgrade and improvement the original. Weighing in at 448 pages (the biggest single book we've ever put out—and even bigger than the increase we promised in the Your Best Game Ever Kickstarter campaign), it streamlines a few rules, adds a load of new material, and reorganizes the content to make it much, much easier to use—and in particular, to customize the Cypher System to your needs. You can find more info—and a rockin' preoder deal—at the preorder page!
Loads of Great Numenera Adventure—Not Loads of Prep
Speaking of cool new books on preorder: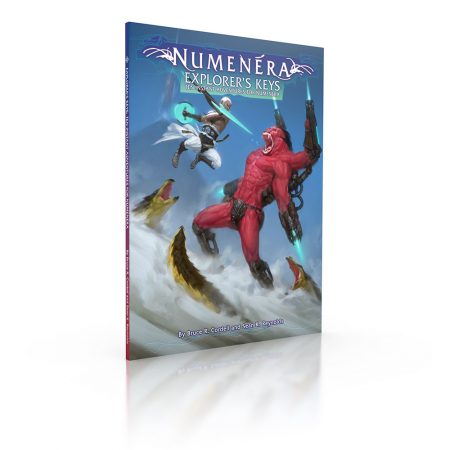 Fulfilling Soon
Our warehouse is about to get really busy again!
Look for Invisible Sun Iconic Figure Sets to fulfill within days!
Your Best Game Ever is shipping from the printer right . . . about . . . now. It won't be long at all before we have it in our warehouses and fulfillment gets underway!
The Player Notebook and GM Notebook won't be far behind. (Spoiler alert: These look really awesome, and we think they're going to be a sleeper hit.)
The Numenera Creature Deck 3 reached US shores this week and is also on a truck headed toward us—so it also won't be long before it's in your hands.
And that's just the next few weeks . . . more to come!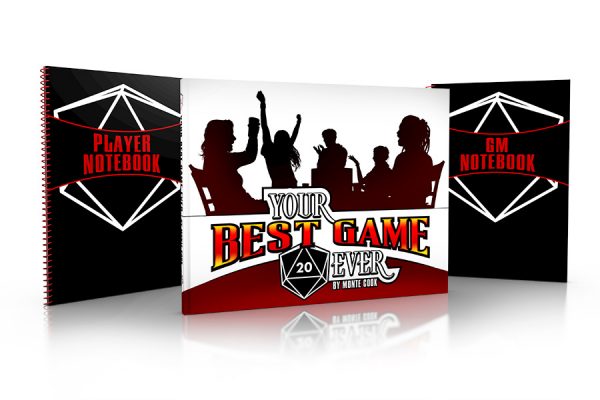 Bruce has been hard at work on The Stars Are Fire, and has come across a couple of interesting bits he's shared with the rest of the team—and now with you. Here's Bruce:
If you're like me, and you're writing a science fiction game setting like The Stars Are Fire (which doubles as a how-to book for creating your own science fiction setting), then get ready to be dazzled and inspired by this copyright free library of the entire NASA media inventory!
I'm learning a lot of cool stuff while writing The Stars Are Fire. For instance, carbon dioxide is so plentiful on Venus that, down on the surface, the immense atmospheric pressure concentrates it into a supercritical fluid, forming a kind of vast sea covering the entire surface of the planet. Wanna see some supercritical CO2 on Earth? Take a look: