Learning, growing, and exploring through the internet and the datasphere. An interview with Shanna Germain, and an upcoming #SplitTheParty stream with Dominique Dickey. Recommendations for adventure, charity bundles, dino dudes, and much more in this week's Cypher Chronicles.
You can get Cypher Chronicles, and other MCG news, delivered right to your inbox! Enter your email address and click the Subscribe button in the right-hand column, and you'll never miss a post. You can also suggest topics for Cypher Chronicles by emailing us at cychron@montecookgames.com.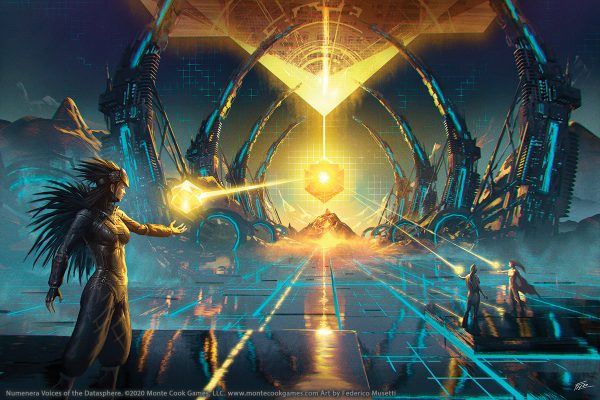 Today is "Juneteenth" in the US, the day that slaves in Texas were told that they had been freed, over two years before, with the signing of the Emancipation Proclamation. That wasn't something taught in my schools, but I'm lucky to have access to the internet and many other resources I can (and must) use to keep learning. The internet might not be the datasphere, but it isn't bad! I rely on content from various internet sources and my trusted social media communities to help me critique, filter, and unpack that material. As storytellers, as humans, as friends, we need to keep learning and growing.
As RPG writers and players, we often take on the role of someone who is unlike us in some way. Writing the Other is a fantastic online resource for creatives who are trying to explore and represent people from identities other than their own. RPG writer Allie Bustion recommended the Are You My Ally? seminar as relevant to both prose and RPG writers who want to leverage their privilege for good. The seminar was held via Zoom, with award-winning science-fiction/fantasy authors Nisi Shawl and K. Tempest Bradford leading the lecture, followed by a lengthy Q & A portion (though the seminar is over, you can buy a ticket to view the recording). They followed up with lots of links (including this thread about the difference between mentorship and sponsorship) and recommendations for future reading.
I got an enormous amount out of this seminar, and heartily recommend taking Writing the Other classes to act as datasphere vertices into realms of new information to explore. You could also read the book Writing the Other, or check out their free YouTube videos. You'll come away more informed, and you can apply that understanding to your creative works and to being a good colleague to your artistic communities!
And as always, please bring your great recommendations to me as well—there's no level cap on learning.

#SplitTheParty next week with Monte, Darcy, and Dominque
Catch Monte and Darcy, with guest Dominque S. Dickey, on the next episode of #SplitTheParty on Sunday, June 28th at 5 p.m. Pacific on Twitch. Come have a chat and ask questions, and dive into the creative process of RPG writing.
Proceeds from Dominique's new Cypher System adventure, Heist on Miracle IV, are going to Black Lives Matter this month, and MCG will be making a matching donation for the first 1,000 copies sold this month! Read all about it here.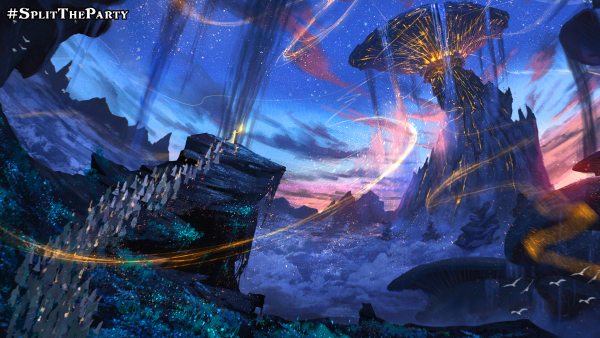 Voices of the Datasphere
Voices of the Datasphere has just released this week! This supplement is one of the most innovative we've released for Numenera, unlocking the datasphere and a whole new mode of play for your games. The datasphere holds information, but it is also a destination, like a library—a place where people can go to learn and share knowledge, test and tweak the apparent laws of reality, and (in some cases) play at being gods. New locations, adventures, cyphers, creatures, vehicles, and more. Bruce Cordell and Sean Reynolds created something really beautiful—feast your eyes on the free preview.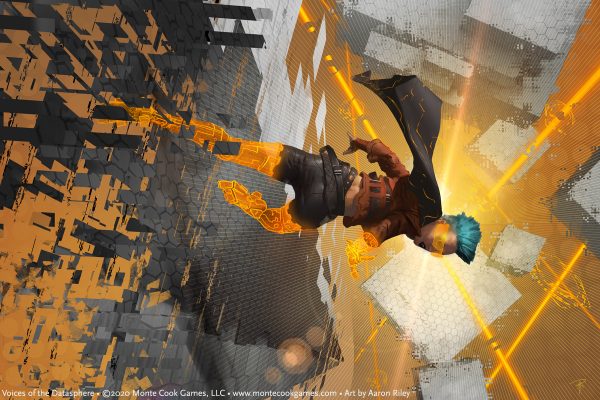 Interview With Shanna Germain on Cypher Unlimited
The wonderful Cypher Unlimited folks brought Shanna Germain on for an interview this week, which you can now watch on YouTube. Hear about her creative works, We Are All Mad Here and mental illness, Consent in Gaming, and much much more.
Team MCG Summit
We will be holding our virtual summit get-together, playing games and spending time together as a team at the end of next week. We will be running games for one another, including exciting new secret things . . .
And this means that, at the end of next week, our customer service team will be taking a short break and there won't be a Cypher Chronicles.


Dissident Whispers is a new 58-adventure anthology with proceeds supporting the National Bail Fund Network: "Delve into mythic underworlds, shiver through haunted space ships, schmooze with high society. You'll never go unequipped for game night with this eclectic host of adventures in hand." And check out this cover art by the amazing Jabari Weathers!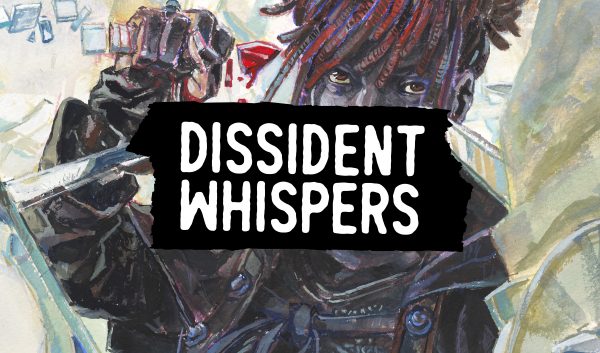 Predation is part of a DriveThruRPG charity bundle supporting the NAACP Legal Defense and Education Fund! The bundle costs only $10 and you receive almost $500 worth of RPG products!
Dinos. Dudes. Dress-up. Dino Dudes is a Kickstarter that brings your favorite brick-buds some dino accessories!