Iadace, and welcome to Cypher Chronicles!
MCG News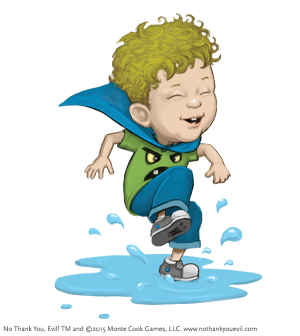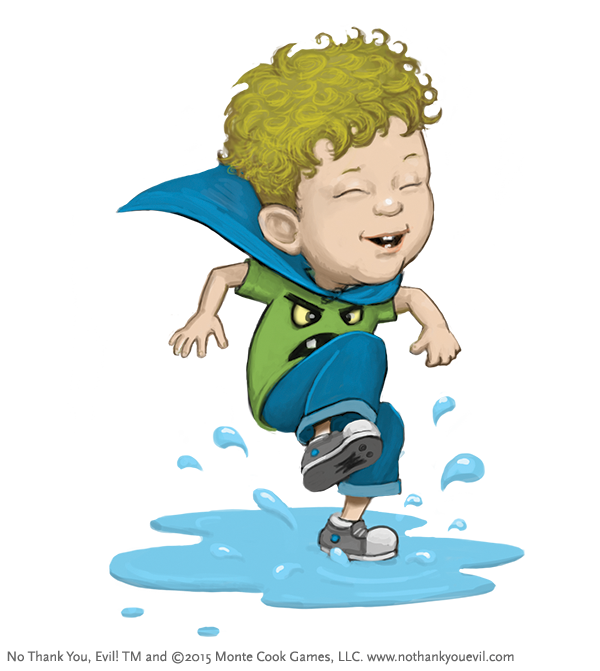 We're very excited to share that No Thank You, Evil! is being translated into Dutch, and the translators are fundraising on Kickstarter right now. Please spread the word about RPG voor kinderen : Geen Monsters onder m'n Bed, and help the campaign be outstandingly successful!
Perhaps you've already read Charles's article about our new(ish) warehouse, but did you know the recent reorganization unearthed some excess product and cool promotional bits? Hmm, now what should we do with the excess product and cool promotional bits? How about a Warehouse Sale! From now through Sunday, July 2nd, all print products (not including pre-orders) are on sale in the MCG Shop, and we'll throw in a free grab bag of cool freebies with every domestic US order containing print products. Read MCG Got a New Warehouse, and All I Got Was—MASSIVE SAVINGS AND COOL FREE STUFF! to get all the particulars on the sale.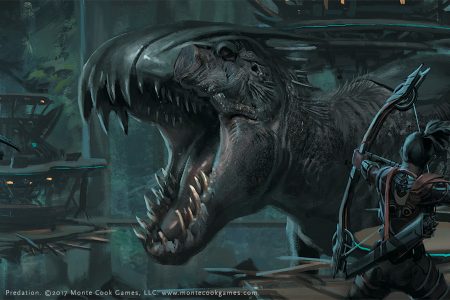 Recommendations
Jay Longino, a friend of Charles's and Tammie's from their days at Last Unicorn Games, is releasing an original graphic novel this fall called Son of Shaolin. This kung fu epic is set in the back alleys and subway tunnels of Harlem, and follows Kyrie, an aspiring street artist who is struggling to make ends meet, as he learns he is the last living descendant of a secret sect of ancient Shaolin Elders. Check out Son of Shaolin on Facebook to get a glimpse at some of the amazing art created for this book by Caanan White, who also worked on some of the art for Ptolus: City by the Spire limited graphic novel series. You can pre-order Son of Shaolin for 48% off the cover price now on Amazon.
Starship Awesome 3000, by Matt Chapman: "A Tactical Table-top Starship Combat Game for 2-4 players, inspired by old-school space sims. Plays in ~45 mins with ∅ pregame prep."
Atlas Animalia – A book of monster variants, by Andreas Walters: "From the creators of the BabyBestiary, explore monster variants like you've never seen before! Includes statbooks for 5e and Pathfinder."
Get Inspired
Inspire Us
If you have something you'd like to see published in Cypher Chronicles next week, share it with us! Send your recommendations to [email protected] (submitting a recommendation does not guarantee publication). And if you have an ongoing streaming game of Numenera, The Strange, or the Cypher System, let us know!
Share
You can play an important role in helping us thrive and create more great games: Leave a review at DriveThruRPG, Amazon, or with your local game store. Share these chronicles with other gamers you know (the social media buttons are at the bottom of this post).
Subscribe
You can subscribe to get these blog posts right in your inbox. Right down there, at the bottom of this post! Just enter your email, and you'll never miss a post (we won't use your email for anything else, we promise).
Keep up with MCG! Follow Monte Cook Games, the Weird of Numenera, and The Strange RPG on Twitter, like Monte Cook Games on Facebook, and subscribe to our MCG channel on YouTube. We also have a Pinterest account, which isn't news, per se, but it has lots of pretty pictures.