Iadace and welcome to this week's edition of the Cypher Chronicles! Chock full of information about the Cypher System Rulebook, Worlds Numberless and Strange, No Thank You, Evil!, Gen Con and more and more and more!
Product News
The

Cypher System Rulebook

is starting to pick up some great press!

Geek Native posted this preview article

, going into pretty great detail about the book and its contents. Did they like it? You'll have to read it for yourself to find out. But pour yourself a cup of tea or something before you sit down—it's quite the in-depth article!
Speaking of the

Cypher System Rulebook

, we've passed the 600 pre-order stretch goal and unlocked the Cypher System XP Deck.

You can now pre-order it as well as your autographed bookplate

—and it's even at a special pre-order price. When we reach 700 pre-orders, we'll unlock custom Cypher System dice. And if we make it to 800: A very limited, deluxe leatherbound edition! And don't forget that every pre-order of the print book also gets a free copy of the PDF—but only until pre-orders close. We're heading into the last week.

Pre-orders close on Friday, June 26th! (Want a look before making up your mind? You can download a free preview of the Cypher System Rulebook right here).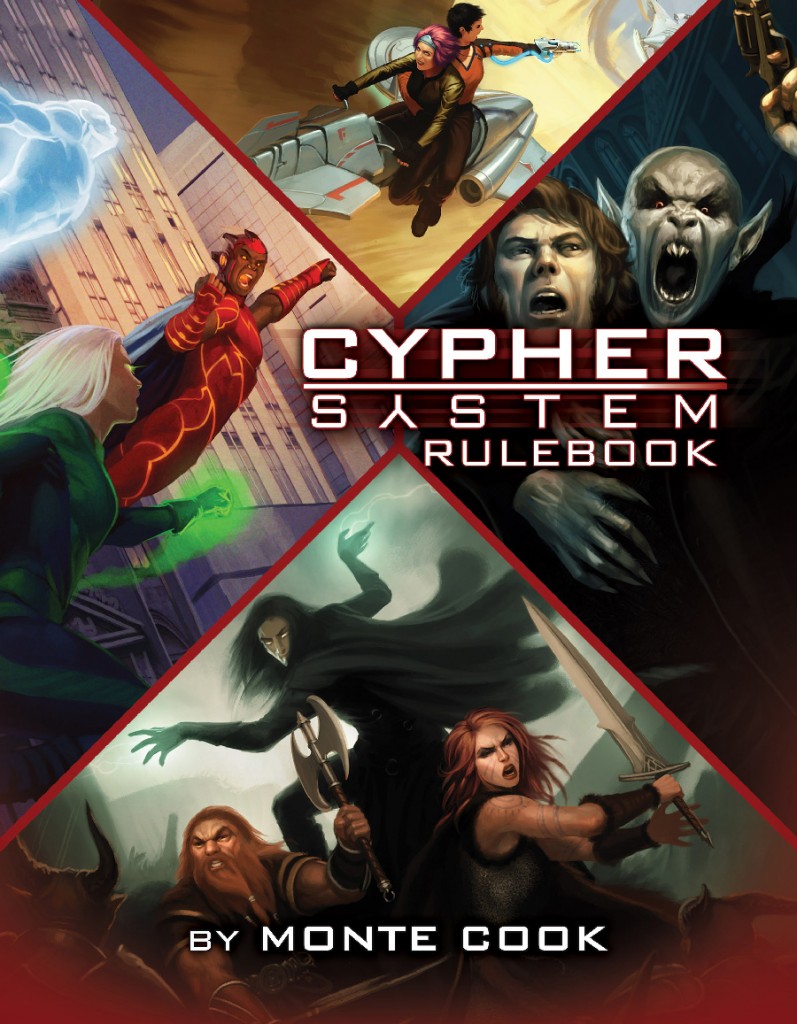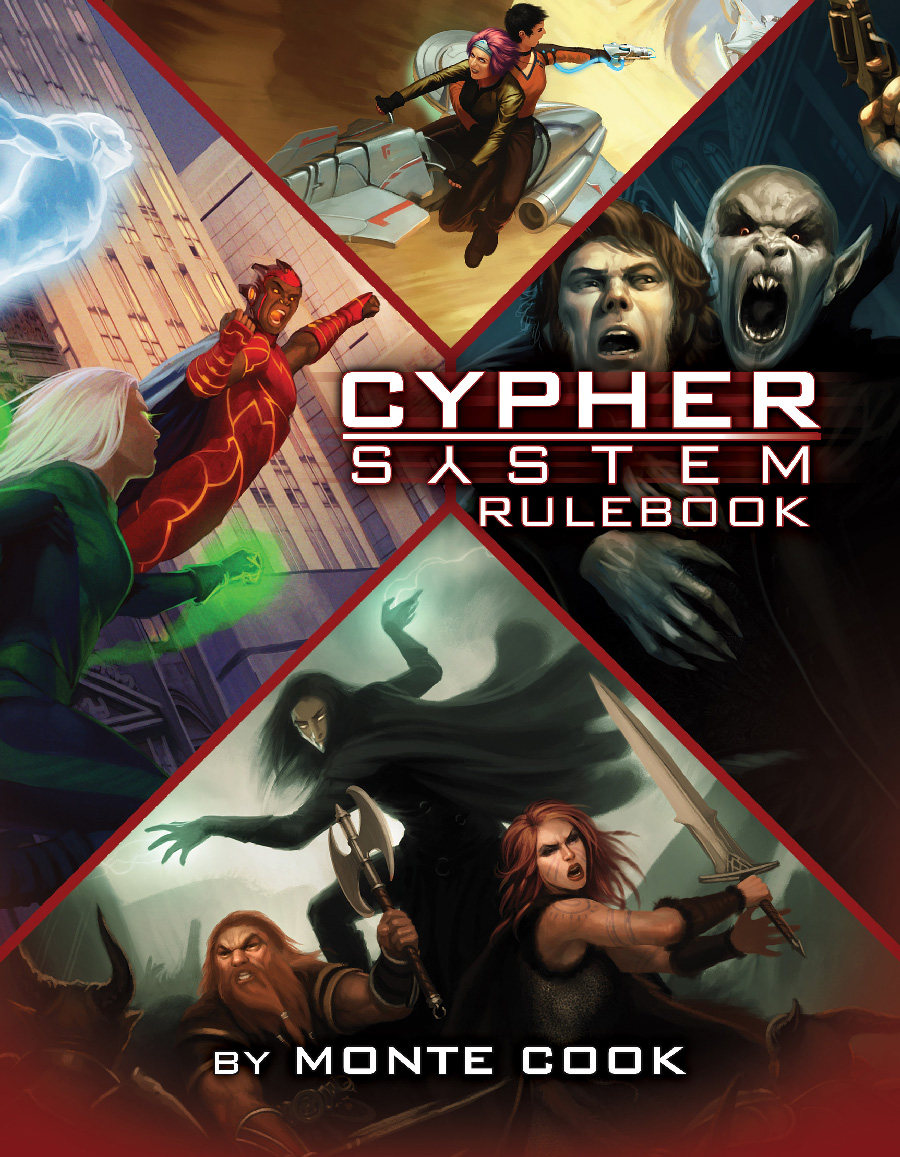 You know what would be awesome to go with your

Cypher System Rulebook

? How about more than 70 unique settings?

Worlds Numberless and Strange

comes out next month, and pre-orders are now open for that book as well! This hefty 224-page sourcebook for The Strange details over 70 recursions, as well as offering expanded information on locations, plots, and NPCs of Ardeyn and Ruk, plenty of new artifacts, adventure hooks, and other intriguing details, and new creatures for game masters and new character options for players. The settings are incredibly creative and the artwork beautiful and evocative. But even if you aren't playing The Strange, WNAS makes a super-cool companion to the Cypher System Rulebook! You can also

pick up a preview for free right now

.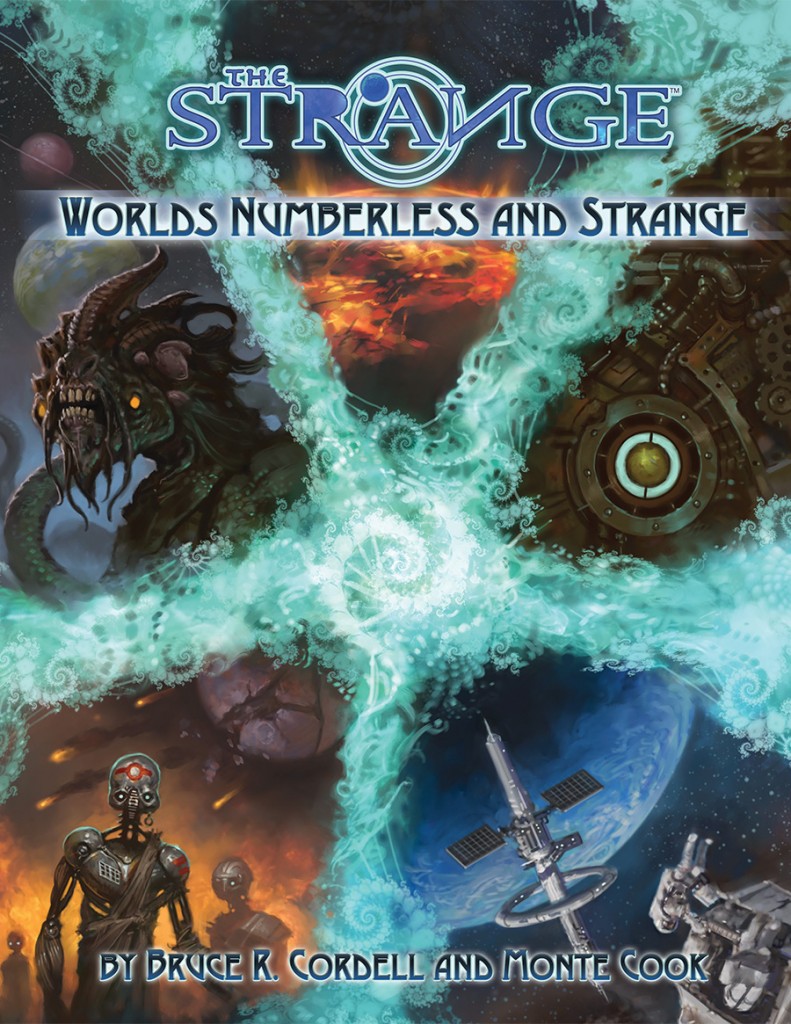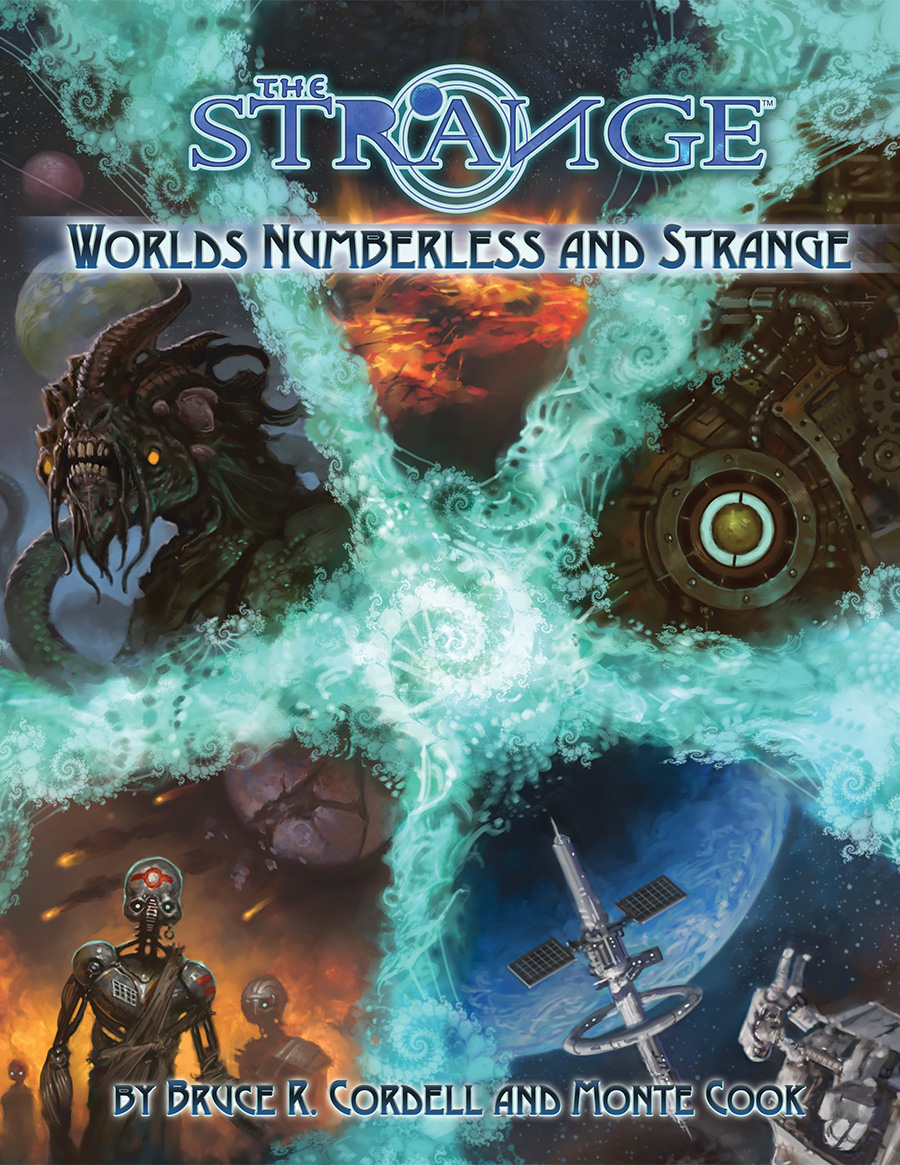 We closed out the No Thank You, Evil! Kickstarter this week! We hit a whole lot of stretch goals and are building an incredible game! Plus, you made it possible for us to donate more than 100 copies of the game to schools, libraries, and organizations! Thank you so much for that.
Our artist and writers have been hard at work on the new Native recursion, called Ohunkakan: The Living Myths. Here's the cover of the PDF, featuring artwork by Winona Nelson. This PDF will be offered as a free download, and is a longer version of the replacement recursion for The Strange corebook. Expect it sometime this month!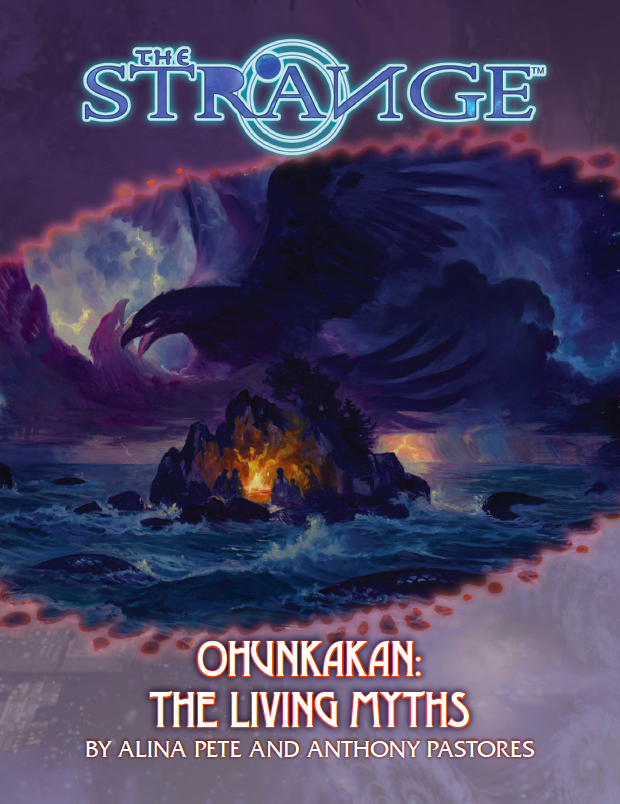 Other Exciting Things
Behind the Scenes
Here's a little peek at something that's coming up for The Strange. Ready to plug in?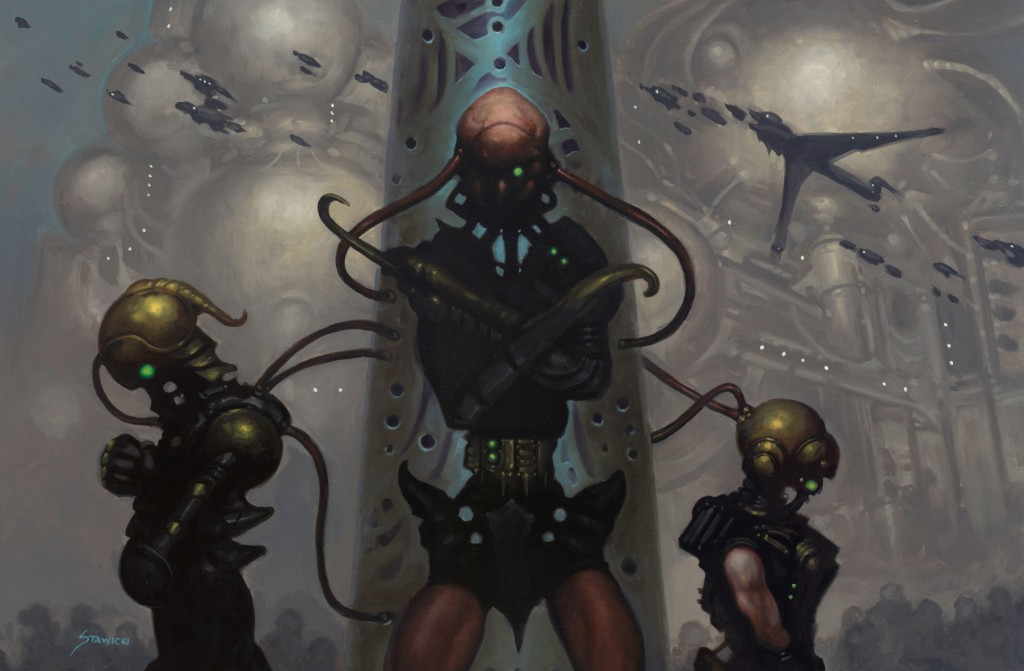 ~
Do you like us? Do you really like us? You can play an important role in helping is thrive and create more great games: Leave a review at DriveThru, Amazon, or with your local game store owner! Share these chronicles with other gamers you know. Invite those you love to sit around a table with you and delve deep into their imagination to create shared memories that will last a lifetime.
P.S. You rock.
Hey, look! Now you can subscribe to get these blog posts right in your inbox. Right down there, at the bottom of this post! Just enter your email and you'll never miss a post (we won't use your email for anything else, we promise). We've also added an easy way to share these posts on social media. You should see the buttons right at the bottom of this page!
Keep up with MCG! Follow Monte Cook Games, the Weird of Numenera, and The Strange RPG on Twitter; like Monte Cook Games, The Strange, or Numenera on Facebook, and subscribe to our MCG channel on YouTube. We also have a Pinterest account, which isn't news, per se, but it has lots of pretty pictures.
Also, don't forget: If you need us for anything or have questions, we're right here.