Iadace, and welcome to Cypher Chronicles!
Exciting News and Interviews
We're honored that three of our products have been nominated for 2016 ENnie Awards, and to celebrate, we're having a sale on the nominated products…including a very limited quantity of the Numenera Boxed Set: Reliquary, a product not normally available.
Voting for the ENnies takes place from July 11th to July 21st, so be sure to cast your votes for your favorite games. Congratulations and best of luck to all the nominees!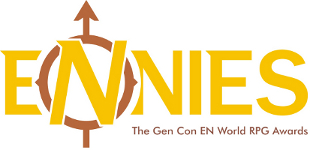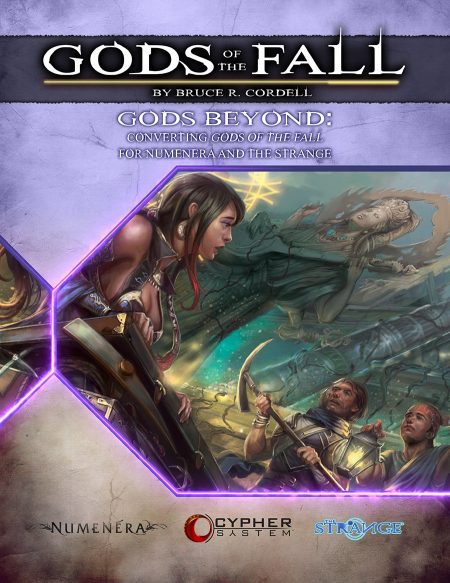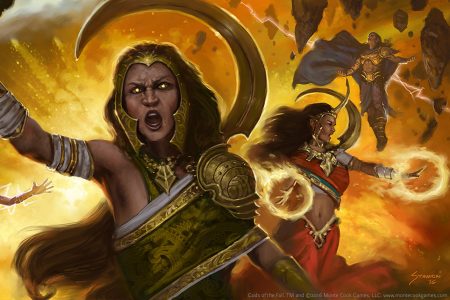 Can you believe it's been 10 years since Malhavoc Press released Ptolus: City by the Spire? In the latest Monte Says article, Monte talks about the creation of Ptolus: City by the Spire and what we can learn from it today.
We'll be hosting demos of our games (Numenera, The Strange, Cypher System, No Thank You, Evil!) in our booth (#1935) at Gen Con, so if you've purchased one of our games but never played it, or you have a friend you'd like to introduce to our games, please stop by the booth for a brief, basic demo. And if you are an expert at running our games and want to run a few of these demos for us, please contact Thomas Howell (

[email protected]

) to find out about the perks and sign up to volunteer.
Crowdfunding Campaigns and Other Things We Love
Get Inspired
Inspire Us
Got something you'd like to see published in Cypher Chronicles next week? A cool blog post you've written about our games, scientific news that inspires your The Strange campaign, an Atlas Obscura photo that makes you dream of the Ninth World, a Kickstarter campaign that kindles your imagination, a charity event near and dear to your heart…share whatever you think would inspire Team MCG and would also be a good fit for Cypher Chronicles. Send your recommendations to [email protected] (submitting a recommendation does not guarantee publication).
Share
Do you like us? Do you really like us? You can play an important role in helping us thrive and create more great games: Leave a review at DriveThruRPG, Amazon, or with your local game store owner. Share these chronicles with other gamers you know. Invite those you love to sit around a table with you and delve deep into their imagination to create shared memories that will last a lifetime.
~
P.S. You rock.
Hey, look! Now you can subscribe to get these blog posts right in your inbox. Right down there, at the bottom of this post! Just enter your email and you'll never miss a post (we won't use your email for anything else, we promise). We've also added an easy way to share these posts on social media. You should see the buttons right at the bottom of this page!
Keep up with MCG! Follow Monte Cook Games, the Weird of Numenera, and The Strange RPG on Twitter; like Monte Cook Games, The Strange, or Numenera on Facebook, and subscribe to our MCG channel on YouTube. We also have a Pinterest account, which isn't news, per se, but it has lots of pretty pictures.
Also, don't forget: If you need us for anything or have questions, we're right here.