What do air plants have to teach us about RPGs? Darcy explores this topic, and hopes to keep her plants alive while MCG is on break next week. Plus, check out your last chance to get in on backer level deals for Arcana of the Ancients, and learn about a bevy of cool RPG and science stuff to delight and amaze!
You can get Cypher Chronicles, and other MCG news, delivered right to your inbox! Enter your email address and click the Subscribe button in the right-hand column, and you'll never miss a post. You can also suggest topics for Cypher Chronicles by emailing us at [email protected].
The Art of RPG Player Care
It's this development of a relationship, sensitivity to another living beings needs, and our clumsy attempts to fulfill them that is often the most meaningful part. (Airplantman, "The Art of Air Plant Care")
I was recently obsessing over air plant care guides, many of which are wildly conflicting, when I came across the above passage. It was in reference to being gentle with yourself when you inexplicably have an air plant perish on you, or you make some mistake in their care. I have a black thumb when it comes to plant care, so I needed all the help I could get.
The sentence above struck me as remarkably poetic for a guide to plant care, and has been knocking around my mind all week in its application to other activities, like gaming.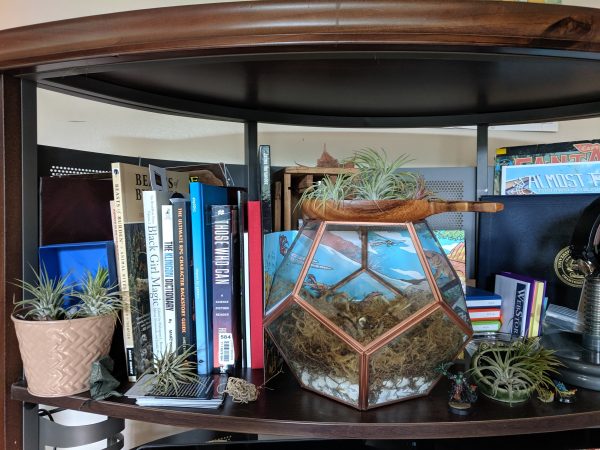 I love GMing and hosting RPGs; both roles that require a sensitivity to others' needs. Part of that love is getting to see my players or guests be delighted by a scene crafted specifically for them, or be perked up by a snack or water at just the right time. For me, a successful game ends with everyone feeling better than they did when they came in, and leaving with more. More story, more thoughts, more camaraderie, more physical and intangible fullness.
But sometimes I fall short in this role. I fail to notice someone having a bad time, or I'm in a bad mood and I pass it on to the players around me. Perhaps I plan an adventure that completely misses the interest of my players. Airplantman has this to say on forgiving ourselves:
Embrace the journey. Forgive your inevitable mistakes with grace and the thoughtful reflection of a scientist, not as an emotionally fraught parent (although the later will likely creep in).
Forgive, be thoughtful, and learn from your experiences. And support those around you who will also make mistakes, learn, and grow.

Arcana of the Ancients–Last Chance for Pledge Level Deals
Arcana of the Ancients brings the science-fantasy weirdness of Numenera to 5E! The Kickstarter funded the initial sourcebook, a bestiary, a Ninth World setting book, and an adventure path.
BackerKit preorders are now open, in which you can preorder individual books to get them at the Kickstarter price and ahead of street date.
Alternatively, for a limited time we can manually add you as a pledge for the excellent backer deals like EXPERT OF THE ANCIENT PAST which gets you all the books funded by the campaign in print and PDF for a great price. To do so, send an email [email protected] with subject "Arcana of the Ancients pledge." Include your name, MCG Shop email, and desired pledge level and we'll get you set up!
Your Best Game Ever Player and GM Notebooks
The Player and GM Notebooks funded by the Your Best Game Ever Kickstarter are coming in and they look gorgeous. Tab dividers to switch between the handy sections, a worldbuilding guide for GMs to work through, and places to store information about important NPCs as well as general notes.
I adore using the Guiding Hand from Invisible Sun, and ever since have been itching to have a similar notebook experience for my other games.
While not for sale yet, these notebooks will come as a part of a special preorder bundle with Your Best Game Ever. Join me in notebook-land!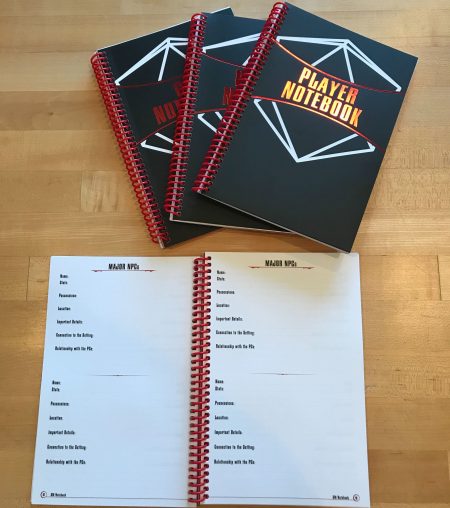 MCG On Break July 1–July 7
Next week being a US holiday, the MCG team is taking a little time off to spend with our friends, families, and loved ones.
MCG will be closed from Monday, July 1st through Sunday, July 7th. Both our Your Best Game Ever video series and Cypher Chronicles will skip next week, but you can always enjoy back episodes and issues of Cypher Chronicles in the meantime!
Our webstore, warehouse, and customer service will remain open during this time, but we may not respond to emails or inquiries until after we return, and our website and social media will be a little quiet.
We can't wait to return to work refreshed and ready to dive into a summer filled with great products related to Your Best Game Ever, the Cypher System, Invisible Sun, Numenera, and No Thank You, Evil! See you when we're back.


This time-lapse of a basket star's movements is something I am absolutely going to use in my next game exploring Numenera's Into the Deep!
My favorite animal in the lab is this basket star, Gorgonocephalus. Here's a time lapse of it moving: pic.twitter.com/cChItRaNqp

— Dave Berndtson 🐌🦑🦍🐋 (@DHCBerndtson) June 28, 2019