What's in this issue of Cypher Chronicles? The Ninth World bears its numenera for 5e players. Gen Con Online registration is Monday. We can't get enough of Dougal Dixon's After Man speculative zoology book series. And we have some Kickstarter recommendations and game inspiration to share with you.
You can get Cypher Chronicles, and other MCG news, delivered right to your inbox! Enter your email address and click the Subscribe button in the right-hand column, and you'll never miss a post. You can also suggest topics for Cypher Chronicles by emailing us at [email protected].

Beneath the Monolith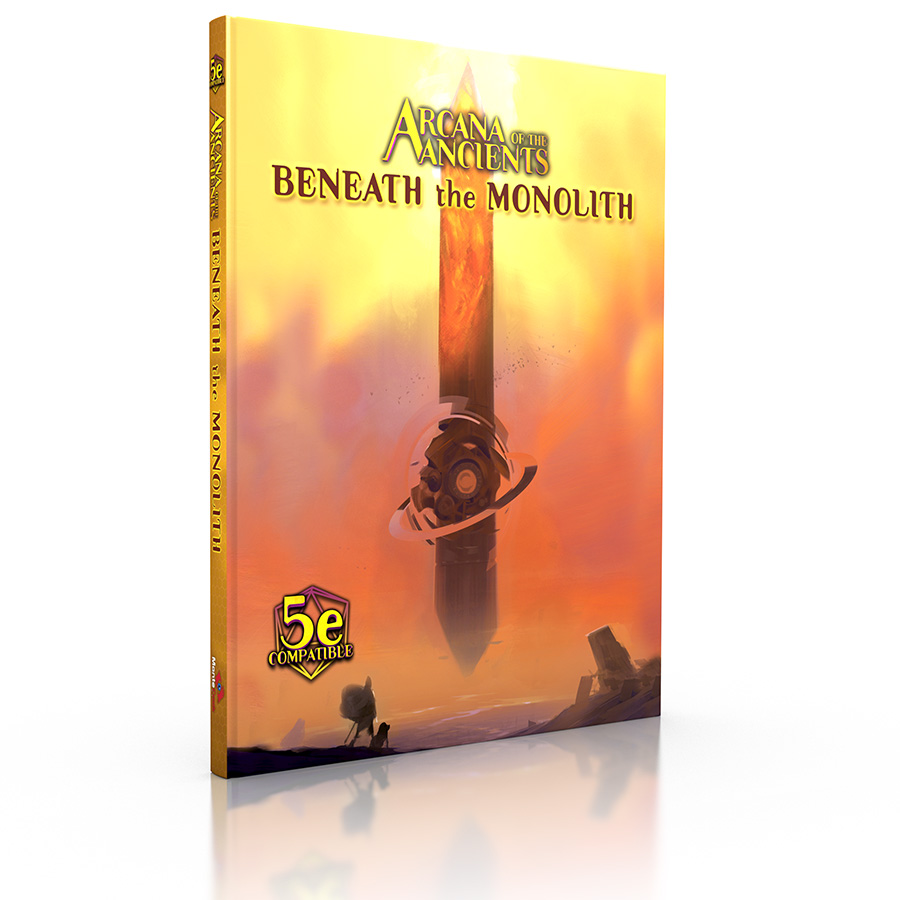 The Ninth World. The ninth rising of a world from the crumbled remnants of those that came before—the eight previous having each reached the greatest achievements of civilization and then splintering into almost nothingness. Forgotten. But not entirely gone. Leaving only a few great works and wonders to attest to their existence.

The Ninth World. A place of wonder and danger. A place where most humans never venture far from their villages or cities. A place where the stranger and the unknown are not always welcomed.

You, my friend, are one of the wise ones who knows the Ninth World, aren't you? A seasoned, battle-scarred inhabitant of this hazardous landscape, forced by circumstance or necessity from the safety of your home. Perhaps you left your village in desperation to find a cure for an illness. Perhaps you were exiled for a crime—doomed to make your own way in the wild. Perhaps you were tasked with creating a new settlement. Or perhaps you were born different—the artifacts and cyphers left behind by ancient civilizations calling to you. And so, you know the Ninth World.

And now it is time for you to bring others into your company and into the fold of the Ninth World. Those who've only heard of the numenera, but who've not experience the thrill of discovery.

Beneath the Monolith brings the Ninth World to 5e. Tell everyone.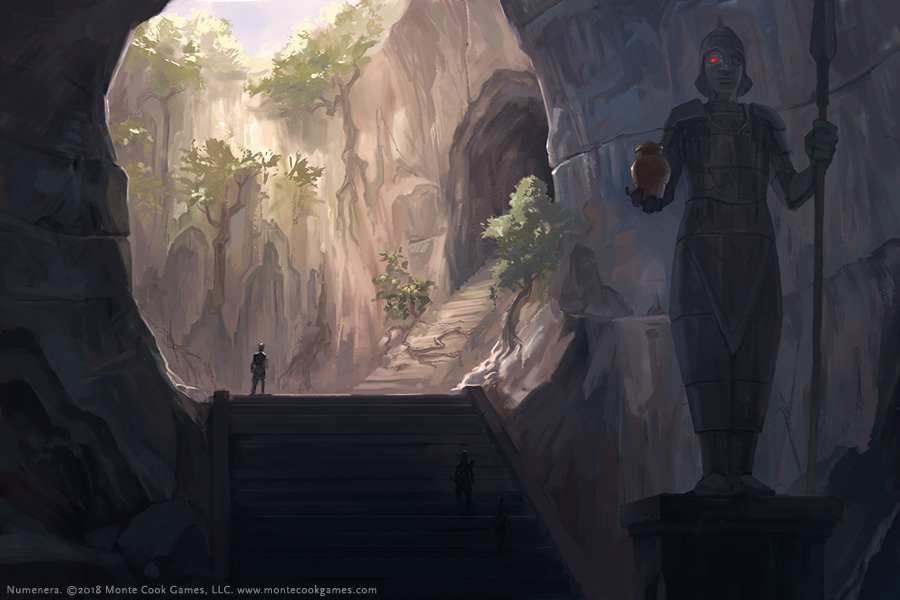 Gen Con Online
Two of our events for Gen Con Online are up, and many more are to come.

While we're sad we won't be seeing you at the booth this year, we're very glad to have opportunities to connect online. Check out our seminars (they're free!) and sign up—event registration opens Monday, July 13th, at noon EDT.

An Evening with Monte Cook Games (Thursday, July 30th, 9:30 PM EDT, ZED20187482)
Come hang with Team MCG! We'll unite across the datasphere to have a casual meet & greet with the team, and we'll share cutting-edge news and secrets of what's to come.

GMing for the Cypher System (Saturday, August 1st, 4:00 PM EDT, SEM20187483)
There are few RPGs that are as fun and easy to run as Numenera, The Strange, and the Cypher System. Get great tips and techniques on running fantastic Cypher System games straight from expert MCG GMs.

From Darcy: The initial pitch document of Dougal Dixon's After Man speculative zoology book series is shared on Tetrapod Zoology, and it is wild and a great inspiration for Numenera or any other RPG with strange creatures

"Wait for Me is a three week journaling game about time travel and connection, for one or two players, with prompts emailed to you daily from August 3rd to August 25th 2020." This seems very interesting—using prompted journalling to get to know your past self.

"The Bone Herder—An Afropunk Fantasy Horror Comic: You may keep your pound of flesh. They demand only your bones." Zaire N Lanier, the creator of this project, attended Gail Simone's Comic School.