Iadace and welcome to this week's edition of the Cypher Chronicles! We have tons and tons of news for you: a leather-bound Cypher System Rulebook, Cypher System dice, Ohunkakan: The Living Myths, a new Strange book, a sale on Love and Sex in the Ninth World, a Numenera boxed set update, and so much more. Today's the last day to pre-order the Cypher System Rulebook and dice, so if you want them, now's the time!
Product News
We burst through not one but two stretch goals for Cypher System Rulebook pre-orders this week–Cypher System dice, and the crown jewel of the campaign: a limited, leatherbound deluxe edition of the CSR. If either of these interest you, run, don't walk, the the pre-order page, because MCG pre-orders for the print book and all the stretch goals close at midnight tonight! The Cypher System dice are handsome, high-quality, and specially marked for the Cypher System's special results. You get 1d20, 1d6, and a set of percentiles. They're offered at a special pre-order price, but they won't ship with the corebook–we're just starting to get them made, so you'll receive them in early Autumn. Here's a look, but note that this is a design concept–the actual design isn't finalized.
The deluxe edition of the Cypher System Rulebook is limited to 300 copies. It's leather bound with a debossed cover, gilded edging, and a satin ribbon bookmark. It's available to pre-order as a standalone item, or, if you've already pre-ordered the CSR, you can upgrade your existing order to the deluxe version. (This upgrade option is also open to NUMENERA SUPERFAN backers of the Exclusive Numenera Boxed Set Edition, who will be getting the CSR as part of their rewards.) The special binding requirements mean that this book will ship about a week behind the standard book. Here's a look, although again it's a mockup.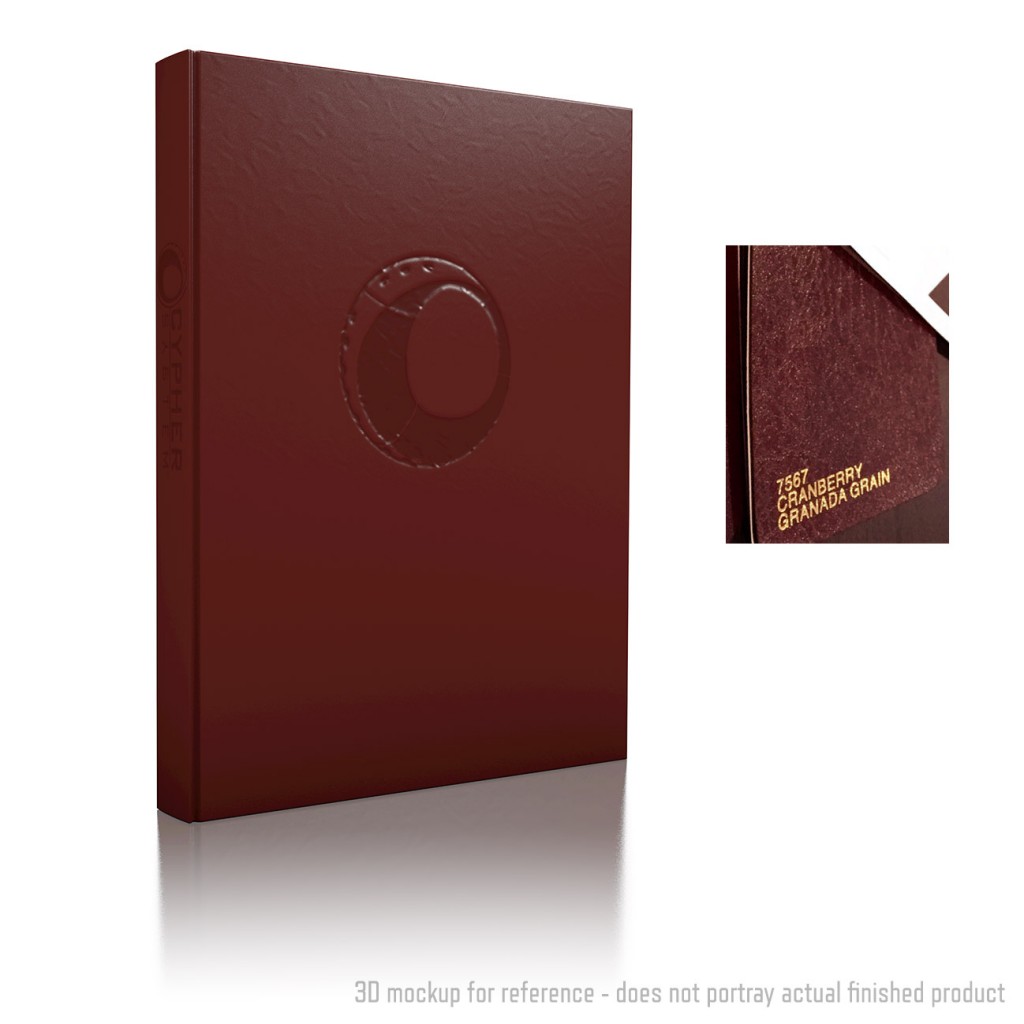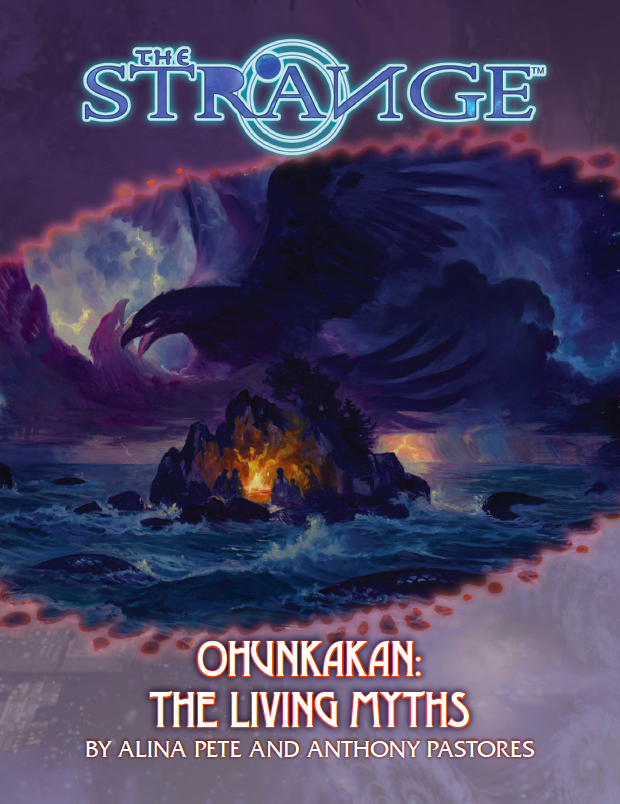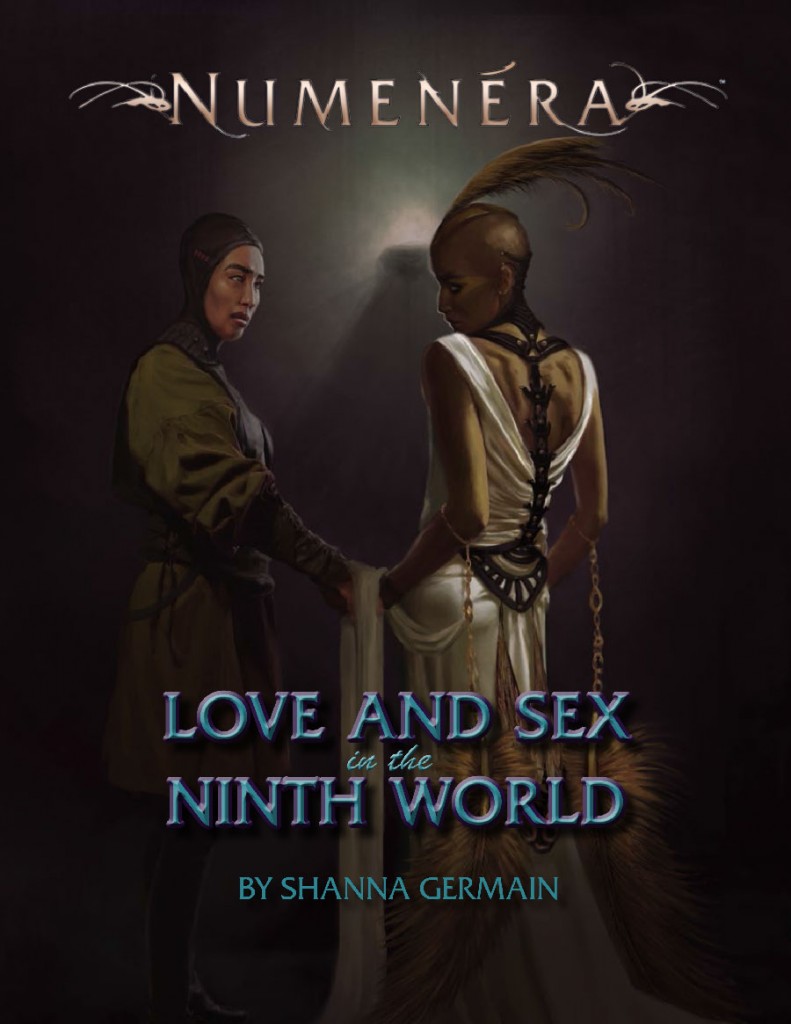 Weird Discoveries: Ten Instant Adventures™ For Numenera proved incredibly popular. So popular, in fact, we realized we'd be fools if we didn't "steal" the format for the next book of adventures for The Strange. Which is what we did! As as of this week, the design draft for the next set of adventures for The Strange, called Strange Revelations, is complete and in the process of being playtested by our awesome editorial board.
Excitedly awaiting your Numenera Boxed Set rewards?!? Us, too! The ship carrying the Numenera Boxed Sets arrived in port this week. Now the boxed sets have to clear customs, which usually doesn't take too long, but could take a couple of weeks. Everything is on track for the sets to be in our warehouse in Atlanta in early July. We'll be sure to let everyone know via a Kickstarter update and the MCG Facebook feed when the rewards start to ship.
Other Exciting Things
The first major event for the Cypher System Rulebook is happening this weekend at The Guild Hall in Savannah, Georgia. Join Clegg Ivey and his team, and David Wilson Brown, MCG's Fan Relations Coordinator, as they celebrate all things Numenera, The Strange, and Cypher System
Going to Gen Con 2015? Come and see us! We'll be running demos in our booth (#1737) of all of our games. And don't forget to buy your tickets to the MCG Seminar, which is on Thursday (July 30th) at 3PM. In addition to getting great information at the seminar, we'll be showing Numenera: Strand for the first time and you definitely don't want to miss it! We can't wait to see you there!
Get Inspired
Behind the Scenes
Here's a new piece by artist Jacob Atienza for an upcoming Numenera product (more details coming soon, we promise!).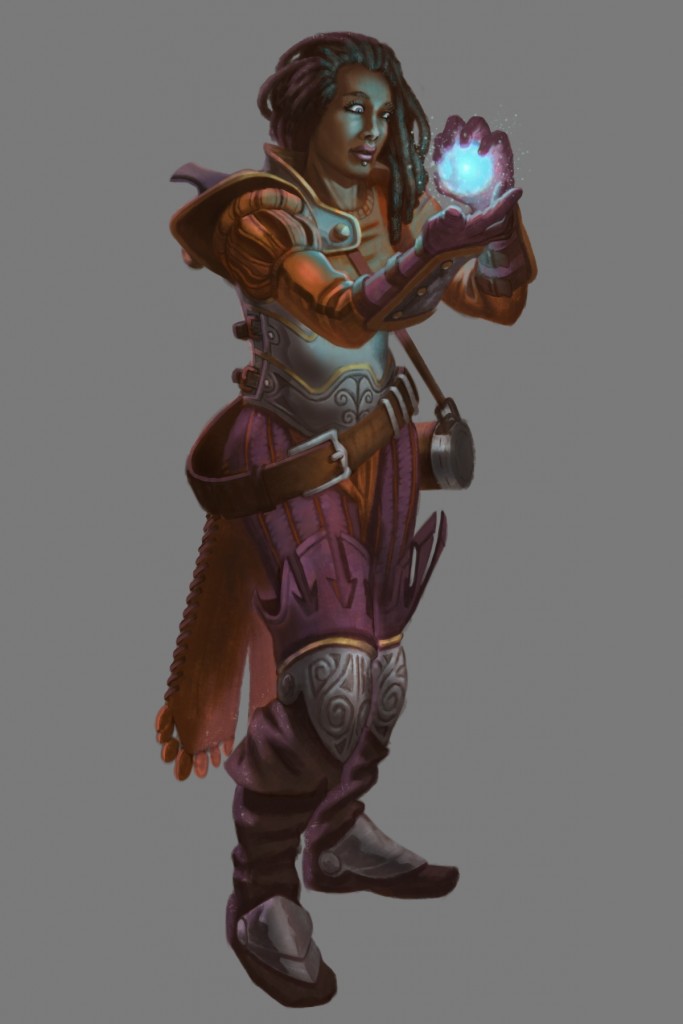 ~
Do you like us? Do you really like us? You can play an important role in helping is thrive and create more great games: Leave a review at DriveThru, Amazon, or with your local game store owner! Share these chronicles with other gamers you know. Invite those you love to sit around a table with you and delve deep into their imagination to create shared memories that will last a lifetime.
P.S. You rock.
Hey, look! Now you can subscribe to get these blog posts right in your inbox. Right down there, at the bottom of this post! Just enter your email and you'll never miss a post (we won't use your email for anything else, we promise). We've also added an easy way to share these posts on social media. You should see the buttons right at the bottom of this page!
Keep up with MCG! Follow Monte Cook Games, the Weird of Numenera, and The Strange RPG on Twitter; like Monte Cook Games, The Strange, or Numenera on Facebook, and subscribe to our MCG channel on YouTube. We also have a Pinterest account, which isn't news, per se, but it has lots of pretty pictures.
Also, don't forget: If you need us for anything or have questions, we're right here.
o/