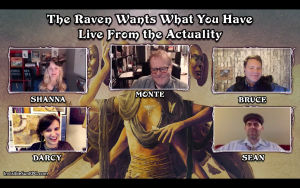 We said good-bye to our Invisible Sun narrative, The Raven Wants What You Have, with our final live show last week, and it was the perfect send-off for me. The narrative packed a ton of honest emotion, and I felt myself grow as a roleplayer and storyteller as it went along.
The Raven Wants What You Have was also the first project that had me working in person with the Seattle team and Bear Weiter! It consisted of three intense days of recording with delirious hangouts and recovery in the evenings–heck of a way to get to know people, and I wouldn't have had it any other way.
While I may have set The Cicatrix aside until our live show at Gen Con, I do have one last message from her, scrawled on a note:
Murmurings from Order of Honed Thought: more to so-called Directed Campaign than we've been led to believe? Talk to source at The Crepuscule Notion.

Shiny! Numenera Discovery and Destiny
The new Numenera corebook sets are almost here, and we're thrilled. We've been featuring their beautiful insides with articles in our Design Lab, but their outsides are gorgeous, too!
This week's Kickstarter Update shows off the shin set from Campaign Coins, and Bear shared pictures of the in-progress printer proofs of the deluxe corebooks! Feast your eyes, and soon your hands. (I'm positive that mouths-where-hands-should-be is a Numenera creature of some sort…)
---
Bear Weiter: Revealer of Secrets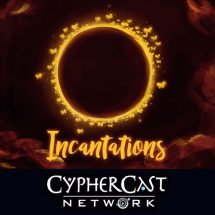 Listen to our art director, Bear Weiter, as he talks to the insightful vislae over at the Incantations Podcast, a part of the CypherCast Network.
This interview weaves together topics such as Invisible Sun, designing the Black Cube, and surreal art.
Listen here, and remember to subscribe to their podcast! Incantations has a ton to offer new Invisible Sun GMs.
---
The Directed Campaign Unleashes Soon
Monte has called it the "secret heart of Invisible Sun." The Directed Campaign is an experimental take on narrative paths, made absolutely necessary by the character-driven nature of the game. It includes physical mailings, decision points that tailor the content to choices your characters make, a GM discussion area, and a lot more cool things we can't reveal yet.
The Directed Campaign begins very soon, so be sure to preorder it and get playing with your group!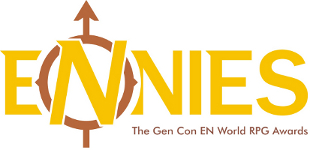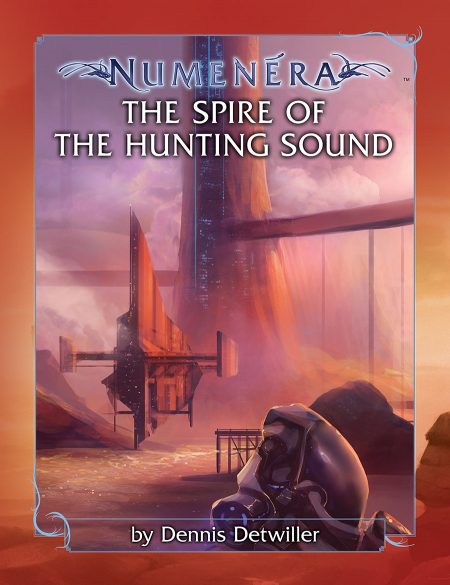 A handy rules reference, a free introduction to Numenera and the Cypher System, and an adventure all in one!
The Spire of the Hunting Sound is a complete adventure—plus complete quickstart rules—for novice and veteran Numenera players. If you've never played Numenera, or don't even own the game rules, you'll find everything you need (except dice!) to learn, run, and play the adventure. And experienced players will love the adventure itself. It even comes with a set of five characters, fully pregenerated and formatted to make it easy to learn Numenera.
The Spire of the Hunting Sound includes:
A complete Numenera adventure, filled with the splendor and wonder of the Ninth World.
Quick-start rules to get you going, even if you've never played Numenera or the Cypher System.
A set of five pre-generated characters in a beautiful and handy format that's great for novice players as well as Numenera veterans.
A mini-bestiary with all the details on the creatures encountered in this adventure.