It's always a little bit magical when a creation surprises its own creator. Today we share some love for current products, celebrate award nominations for our prior creations, and share links by other creators that are making us happy this week.
You can get Cypher Chronicles, and other MCG news, delivered right to your inbox! Enter your email address and click the Subscribe button in the right-hand column, and you'll never miss a post. You can also suggest topics for Cypher Chronicles by emailing us at [email protected].
Being part of a creative team has a magical property of seeing an idea transform into a plan, a plan into a prototype, and a prototype into something wilder than your dreams. For most of us, we only get to see pieces of this process, and it's always a joy when something sneaks up on you in its final, stunning form.
After weeks of previewing Your Best Game Ever content in both web articles (like Matt Colville's essay!) and our video series, I was still completely unprepared for how big and gorgeous this thing is to touch, read, and display.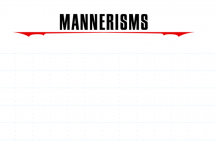 Tammie and I were drooling over the system-agnostic Player and GM Notebooks, too. Picture previews just did not do justice to the various subsections, the front pocket folder, and the lightly gridded background of each page with a slightly darker horizontal line, giving the effect of both gridded and lined pages! We're both unapologetic dorks for this kind of thing.
Even Monte, who oversees the creative direction for all our products, can get gobsmacked sometimes. Receiving the wooden Path of Suns board was precisely one of those moments.
The final form of these beauties comes from our Art Director Bear Weiter, currently nominated for an ENnie Award for Best Layout and Design of Secrets of Silent Streets! Speaking of award nominations . . .
MCG Products Nominated for Nine ENnie Awards
We always focus on making products that we'd want to have on our shelves and at our gaming table, but nothing beats getting to share in that love with other people.
We're honored to be nominated for 9 ENnie Awards, spread over six products:
Vote for the ENnies before voting closes on July 21st! There are some incredible games being made in this industry, and it's a delight to be among such shining competition.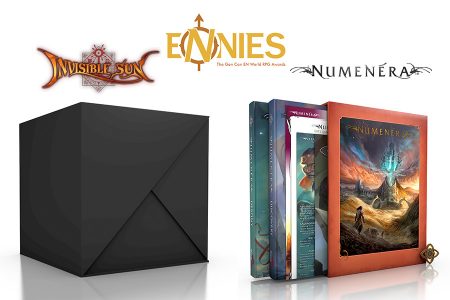 Secrets of MCG Await You at Our Gen Con Seminars!
We're deep in prep for Gen Con 2019, where Monte and Shanna are the Guests of Honor!
Our official MCG seminars are now live, so snag your tickets to these cool events before they're gone:
For the full list of events and panels that we're running and guesting on, check out our Gen Con Appearances Page.
If you're looking to fill out your schedule, come GM some games with us! You can get cool swag, our eternal appreciation, and even a badge. Bruce Cordell, ENnie-nominated writer of Slaves of the Machine God, wrote this year's Numenera and The Strange adventures for Gen Con, so you know they're excellent.