This abbreviated Cypher Chronicles comes to you from the MCG Summit!
We're scheming hard to rock the rest of 2018 and beyond for our games and our fans. Here are some pictures of that work (and play) in progress: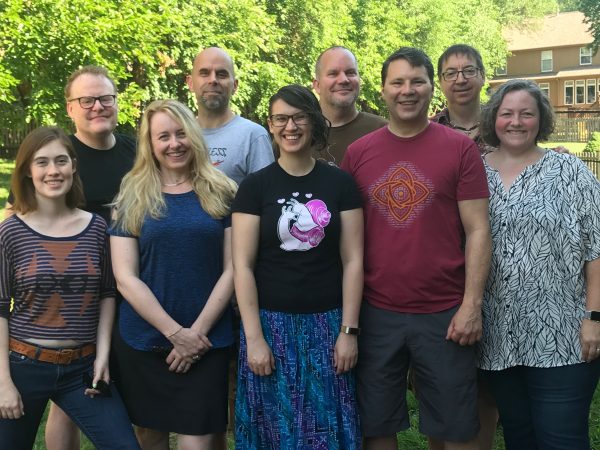 What's that Bear's constructing? Don't you know mirrors can't be trusted?
Shanna, Bruce, and Bear are all in on the conspiracy: it's MCG's next Kickstarter video!
Charles lovingly looking through the new Numenera Discovery and Numenera Destiny books, early copies for signing.
---
Discover Your Destiny
We just released Discover Your Destiny, a free fiction introduction to the Ninth World and the forthcoming Numenera Discovery and Numenera Destiny corebooks. Read it and share it with your game group or potential players!
Discover Your Destiny immerses you in the Ninth World, while taking you on a tour of character creation and other key concepts of Numenera. It focuses on the narrative concepts to help new and experienced Numenera players discover and explore the Ninth World and start thinking about characters, adventures, and campaigns.
Prepare yourself for Numenera Discovery and Numenera Destiny. Dive into the Ninth World with Discover Your Destiny!
This book is available in PDF, MOBI, and EPUB formats.