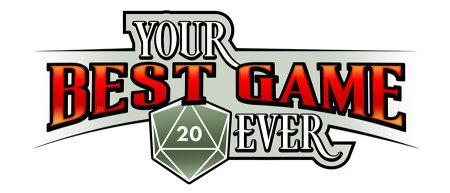 Did you hear? We want you, yes you, to have your best game ever! No matter what games you play, how you play them, or who you play them with, Your Best Game Ever will be stuffed full of tips, tools, advice, and techniques. Whether you game online, at home, or at conventions, you'll find everything here: enhancing immersion, creating characters with depth, worldbuilding, designing rules, dealing with personality conflicts that arise at the table, and probably the most exhaustive guide ever for running and playing games online. And loads more!
For all games, for all players. #YourBestGameEver

Shiny Redux! Numenera Discovery and Destiny PDFs
This week we delivered Numenera Discovery and Destiny PDFs to backers early, as a way to say thank you for supporting us and our Kickstarters. Coming soon are a whole bunch more items (check this week's Kickstarter update for the latest news on what's coming next). We just got the first copies of The Trilling Shard, along with the poster maps, and they look beautiful. These are a Kickstarter-only reward, so they're available only to backers. Lots more details on products as soon as we have them!
---
A New Sooth Card Turns
We've officially sold out of Invisible Sun Black Cubes and Vislae Kits. There will be some available from retailers soon, but they're in limited quantities, so you might have to hunt around. (Not to worry, of course, if you're a backer or a pre-order customer and don't have your Black Cube yet. We took those into account before we offered the remaining Black Cubes for sale.)
In addition, the Invisible Sun app is now available! Use it to create your group, do side-scenes, and digitally turn Sooth cards on the Path of Suns.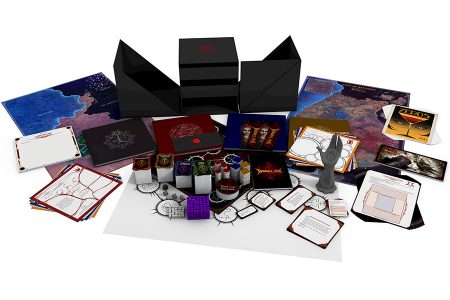 ---
Behind the Scenes
Right now, we're waiting on a lot of stuff that's in transit from the printer to our warehouse (shipping, especially international shipping, is always difficult to track with any precision, but things are moving and we should know more on various products soon!). In the meantime, we thought you'd like some sneak peeks at products we've finished or are working on!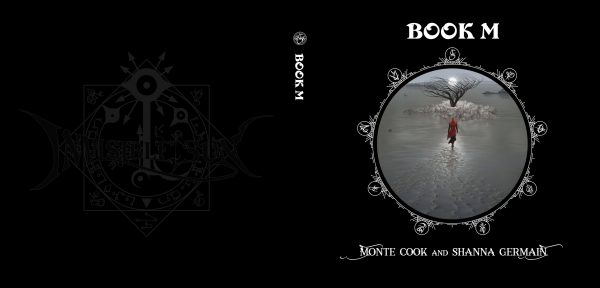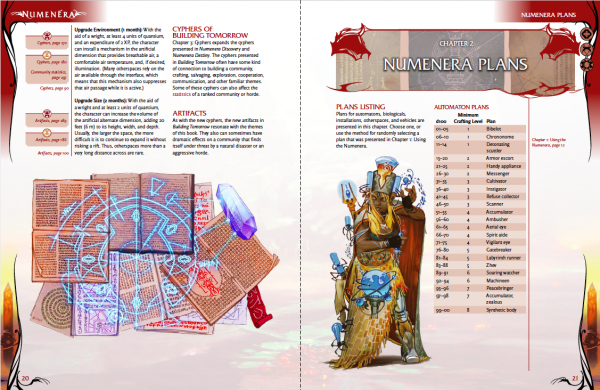 The Numenera Ruin Deck, the No Thank You, Evil! reprint, form-fillable Numenera character sheets, Bee Mail! adventures, shin sets, special backer rewards and much, much more are in the works!
One more thing: due to all the fulfillment we're doing currently, customer service is a bit slammed. We're hard at work on it, though, so don't worry. If you sent us a question via our Contact Us form, we'll get to you as soon as we can!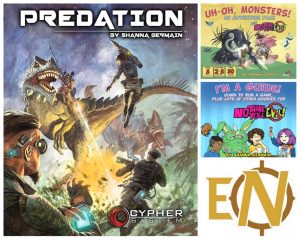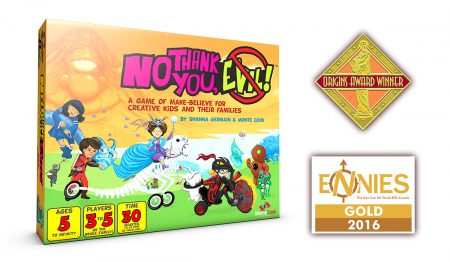 For just a little bit longer, you can pre-order the No Thank You, Evil! reprint! This award-winning game is chock-full of creatures, adventures, characters, and stories, designed just for families. Already have it? Snag the digital adventures that will be delivered to you via Bee Mail this month!