Iadace and welcome to this week's edition of the Cypher Chronicles! We're so excited about the arrival of books and goodies: Worlds Numberless and Strange, the Cypher System Rulebook, the Numenera Boxed Set, and more! What are you most excited about?
Product News
More shinies! The leather-bound Cypher System Rulebook is here! It's really here! It looks amazing. We can't wait to ship off your copy!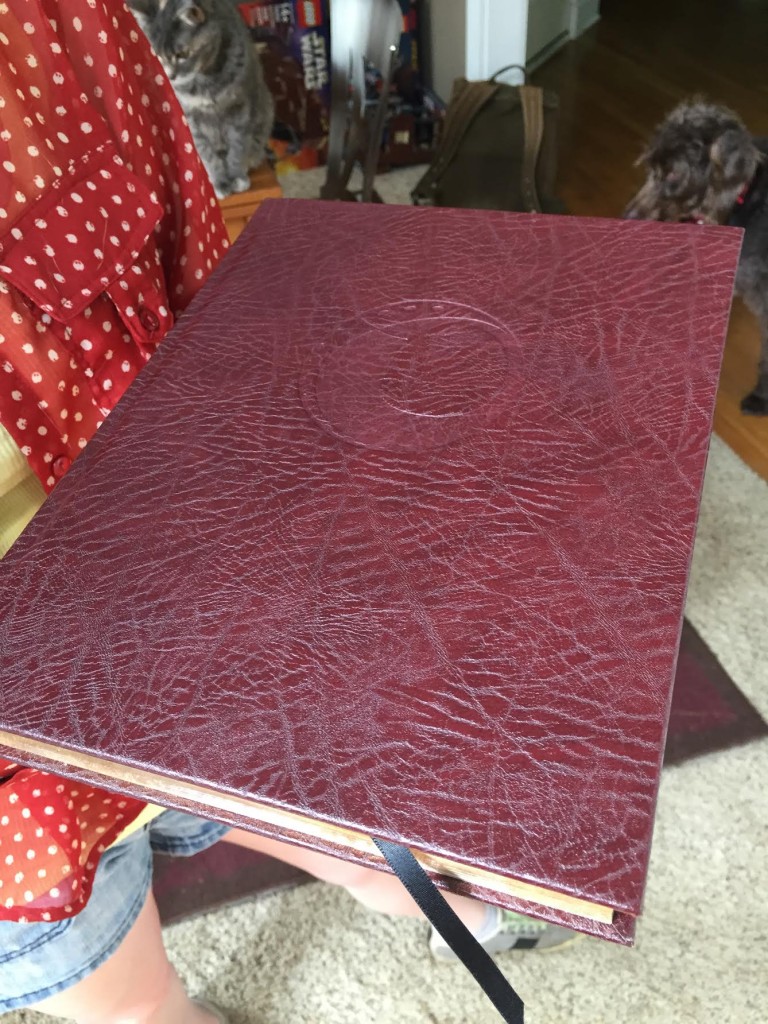 If you're a backer or a pre-orderer (is that even a word? Okay, it is now!), keep an eye on your inboxes and mailboxes this week and next. There, you'll find news about Worlds Numberless and Strange, the Cypher System Rulebook, No Thank You, Evil! and the deluxe Numenera Boxed Set! Whew. That's a LOT of goodies coming your way!
Tammie spent this week at our shipping warehouse, overseeing the packing and shipping of the Numenera Boxed Set! Here they are, getting ready to be carefully packed and sent on their way to you. They are HEAVY. And gorgeous.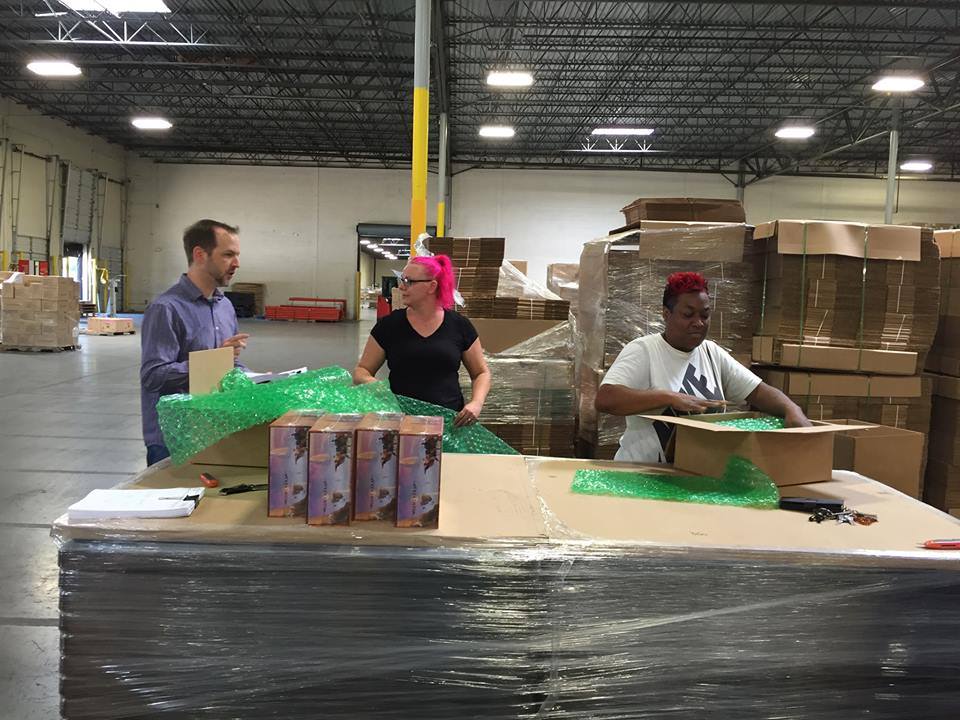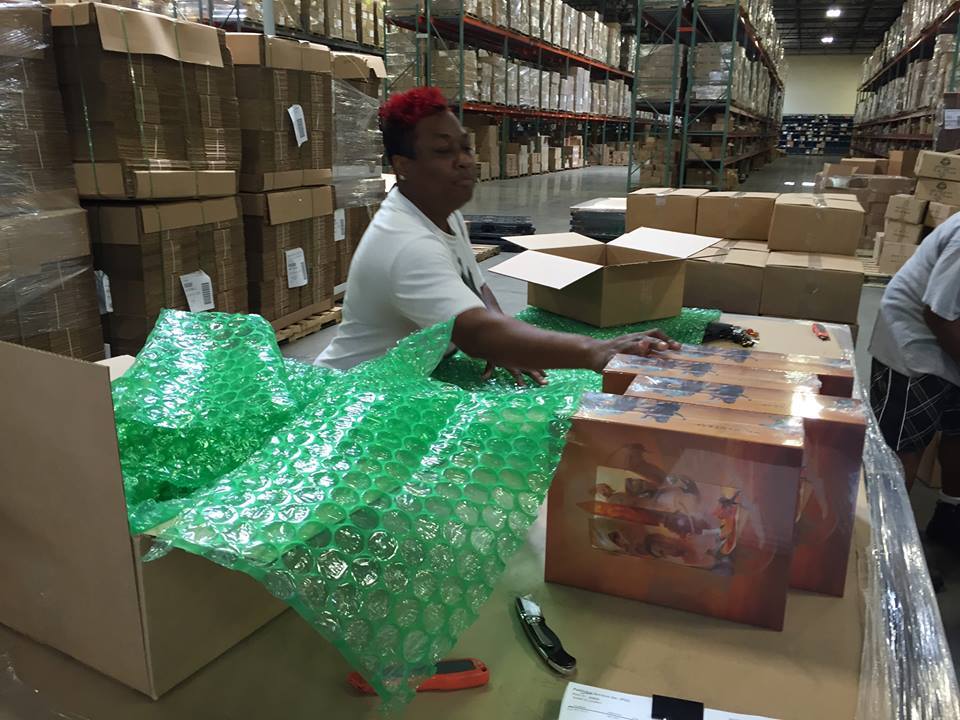 Other Exciting Things
MCG will be at Kansas City Comic Con, August 7-9. If you're in the Kansas City area, this new show is definitely worth checking out! We'll also be at PAX Prime, August 28-31, in Seattle. We'll have more details on our demo schedule and activities as we get closer to these events, but if you're in either city we hope to see you there!
Gen Con is coming! But I bet you knew that. Don't miss our Monte Cook Games seminar. Not only do we have a cool giveaway planned, we've got some really cool Numenera-related news to announce! You need tickets, so don't delay.
Do you listen to The Signal

? It's a great fan-created in-world podcast that explores the drama, characters, and changes of the Ninth World. There's a new one available! Check it out.
Get Inspired
Behind the Scenes
How about a Scary Creature companion from No Thank You, Evil! Most adorable creature art by Michael Startzman.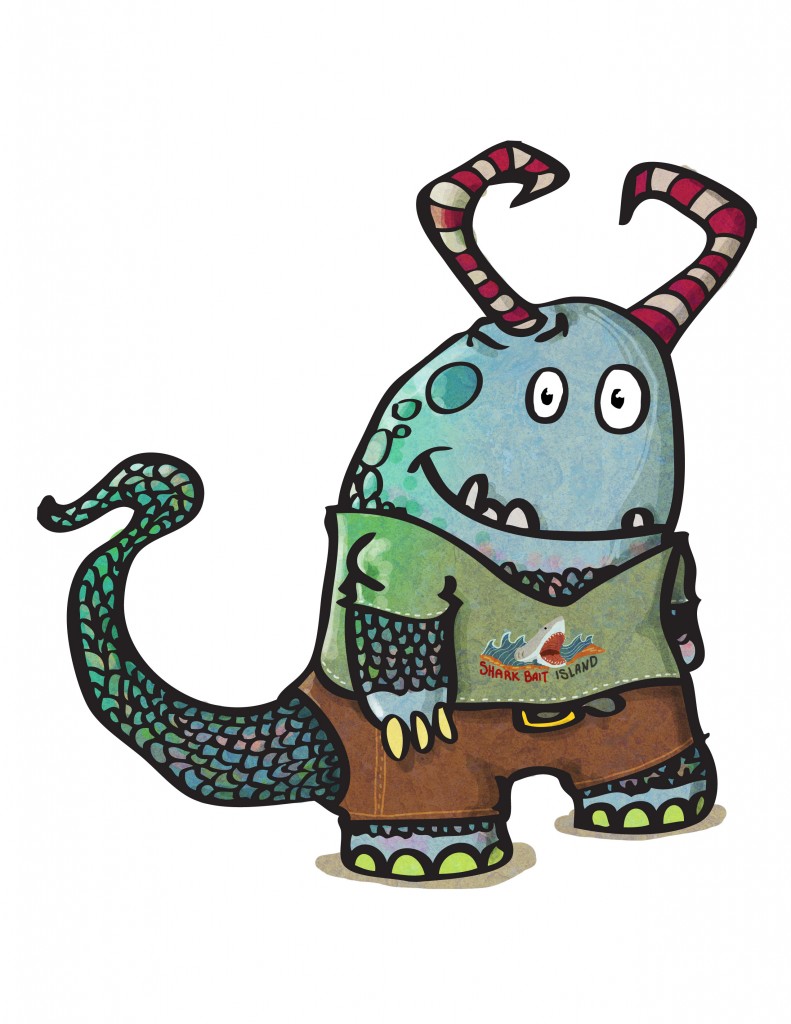 ~
Do you like us? Do you really like us? You can play an important role in helping is thrive and create more great games: Leave a review at DriveThru, Amazon, or with your local game store owner! Share these chronicles with other gamers you know. Invite those you love to sit around a table with you and delve deep into their imagination to create shared memories that will last a lifetime.
P.S. You rock.
Hey, look! Now you can subscribe to get these blog posts right in your inbox. Right down there, at the bottom of this post! Just enter your email and you'll never miss a post (we won't use your email for anything else, we promise). We've also added an easy way to share these posts on social media. You should see the buttons right at the bottom of this page!
Keep up with MCG! Follow Monte Cook Games, the Weird of Numenera, and The Strange RPG on Twitter; like Monte Cook Games, The Strange, or Numenera on Facebook, and subscribe to our MCG channel on YouTube. We also have a Pinterest account, which isn't news, per se, but it has lots of pretty pictures.
Also, don't forget: If you need us for anything or have questions, we're right here.