Iadace, and welcome to Cypher Chronicles!
Exciting Reviews and Interviews
Escape the Shadow of the real world and find the Invisible Sun. Enter a new Actuality of surreal fantasy where mystical characters wield fabulous powers and struggle to discover the secrets of true existence. Our Kickstarter for this unique and wondrous new game launches Monday morning (August 15th)!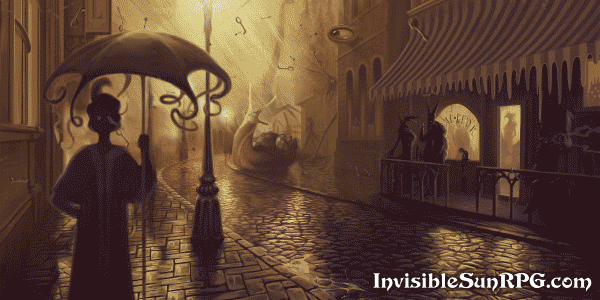 Gen Con 2016 was amazing. Thank you to everyone who supported us, volunteered for us, visited with us…you rock our world! As Bruce recently wrote, you energize us and we heart you for it.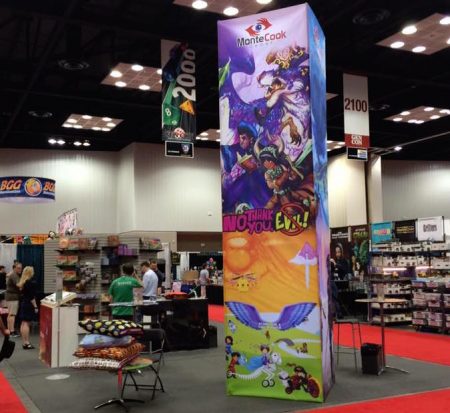 The Gen Con EN World RPG Awards ceremony was held on the evening of August 5th, and we were tremendously honored to receive two gold ENnies. The ENnie judges and voters selected No Thank You, Evil! for the gold ENnie in the Best Family Game category, and the Numenera Boxed Set Edition: Reliquary for the gold ENnie in the Best Production Values category. Thank you, thank you, thank you! It means the world to us that you love what we are doing, and it inspires us to keep creating. Congratulations to all the winners and nominees!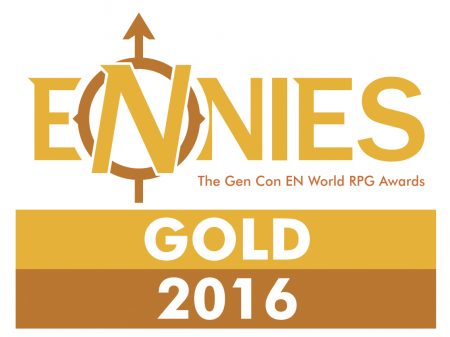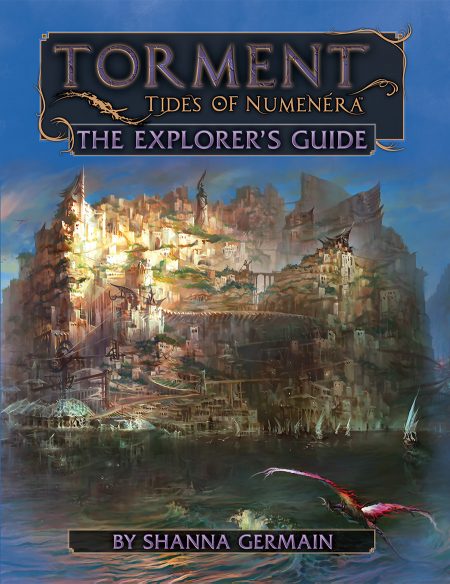 Due to traveling, Gen Con, moving all the MCG Shop inventory out of storage and into our new mini-warehouse (huzzah!), plus loads of other stuff you don't want to hear about (like a broken rib–I'm looking at you, Charles, con-crud, first day of school for the kids, and out-of-control to-do lists) we are behind on answering customer queries and shipping orders. We will work through the weekend to rectify this and ensure you receive the service you deserve. In the meantime, here are some photos to enjoy.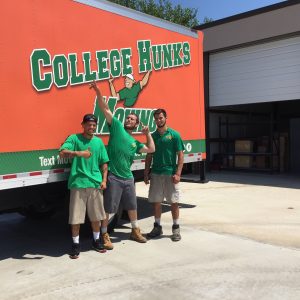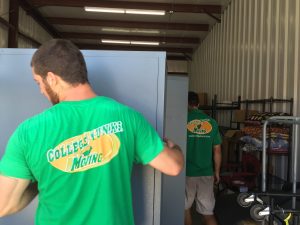 Things are progressing with our UK shipping center, but are moving more slowly than we'd like them to. But look…how cool is this?!? A letter from Her Majesty, postmarked from Malta, arrived while we were at Gen Con. It appears (fingers crossed!) that we need to jump through only a few more hoops and our UK shipping center will be up and running. We're sorry we can't give you an opening date for the UK shipping center at this time, but getting it up and running is a priority, and you'll hear us shouting from the mountain tops when it opens.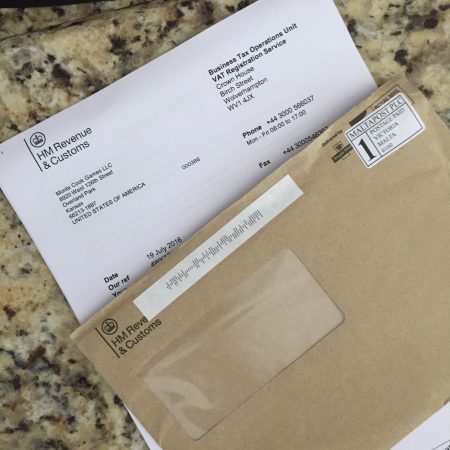 Crowdfunding Campaigns and Other Things We Love
Get Inspired
A puzzle book with only five pages should be simple to solve, right? Maybe not. Check out Brady Whitney's beautiful, complex Codex Silenda.
Watch the first test flight of a real-life glider modeled after a flying device that appears in Hayao Miyazaki's manga and anime, Nausicaa of the Valley of the Wind.
What can grow up to 8 feet (2.4 meters) tall, stink like rotted flesh, and draw a large crowd eager to see and smell it? The Amorphophallus titanum at the New York Botanical Garden.
What are these cryptic structures made of berms of piled rocks and earth that stretch in spidery geometric patterns across the Ustyurt Plateau of Uzbekistan?
Inspire Us
Got something you'd like to see published in Cypher Chronicles next week? A cool blog post you've written about our games, scientific news that inspires your The Strange campaign, an Atlas Obscura photo that makes you dream of the Ninth World, a Kickstarter campaign that kindles your imagination, a charity event near and dear to your heart…share whatever you think would inspire Team MCG and would also be a good fit for Cypher Chronicles. Send your recommendations to cychron@montecookgames.com (submitting a recommendation does not guarantee publication).
Share
Do you like us? Do you really like us? You can play an important role in helping us thrive and create more great games: Leave a review at DriveThruRPG, Amazon, or with your local game store owner. Share these chronicles with other gamers you know. Invite those you love to sit around a table with you and delve deep into their imagination to create shared memories that will last a lifetime.
~
P.S. You rock.
Hey, look! Now you can subscribe to get these blog posts right in your inbox. Right down there, at the bottom of this post! Just enter your email and you'll never miss a post (we won't use your email for anything else, we promise). We've also added an easy way to share these posts on social media. You should see the buttons right at the bottom of this page!
Keep up with MCG! Follow Monte Cook Games, the Weird of Numenera, and The Strange RPG on Twitter; like Monte Cook Games, The Strange, or Numenera on Facebook, and subscribe to our MCG channel on YouTube. We also have a Pinterest account, which isn't news, per se, but it has lots of pretty pictures.
Also, don't forget: If you need us for anything or have questions, we're right here.