Iadace and welcome to Cypher Chronicles!
Get Cypher Chronicles, and other MCG news, delivered right to your inbox! Enter your email address and click the Subscribe button in the right-hand column, and you'll never miss a post. You can also suggest topics for Cypher Chronicles by emailing us at [email protected].


New Game Master Advice and Special Twitch Seminar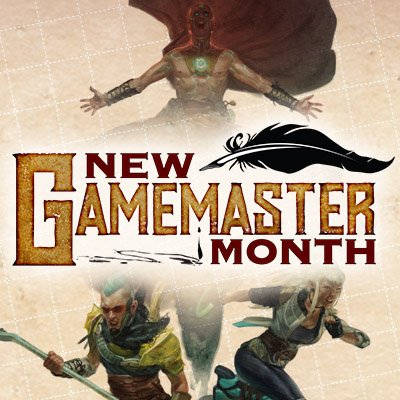 TONIGHT, January 19th, at 5pm Central/3pm Pacific, join us for a special Twitch stream event where you can hear GM advice from:
We'll be discussing GM advice relevant to any game system, but especially Cypher System, Trail of Cthulhu, and Unknown Armies as part of New Gamemaster Month.
Bring your questions to the Facebook event, tweet at us @NewGmMonth, or post in the comments live during the Twitch stream.
Watch live tonight at 5pm CT here: twitch.tv/mattcolville
Celebrate #HappyBirthdayMonte on January 27th!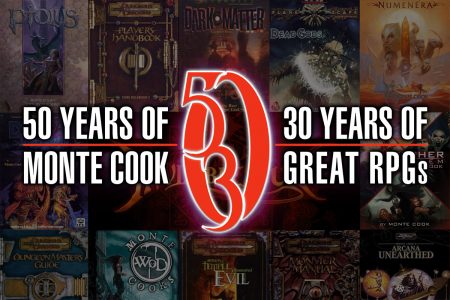 Monte is approaching his 50th birthday, marking 30 years in game design!
On Saturday January 27th, we invite you to join us in playing games or adventures Monte created, from Rolemaster to D&D and Planescape to Numenera!
Organize your game on the 27th, whether at home or in stores. Check out the list of stores supporting events here, or talk to your FLGS about hosting a game you run!
Post photos and stories about your events on social media, with the hashtag #HappyBirthdayMonte—that's how Monte will see them
Report your game & get presents! Let us know who played, give us your address, and we'll send super cool commemorative cloisonne pins for you and the members of your gaming group.
Cypher System Rules Primer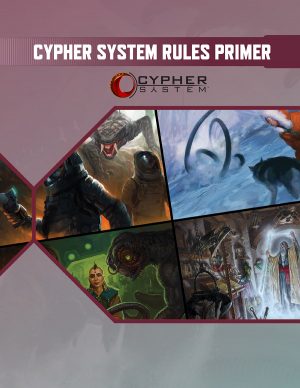 Last year (goodness, last year already!) we released Spire of the Hunting Sound, a free quickstart rules and adventure guide for Numenera, and now we have a Cypher System Rules Primer for use in any of your Cypher System games! This 17-page PDF is packed with art and perfect for both learning the system and referencing the rules at the table.
Share it with your players, share it with your friends, share it with local molluscan creatures.


Wonderful fan art of a character from the Invisible Sun actual play, A Woman With Hollow Eyes, featuring GM Darcy Ross. The show typically streams on Wednesdays at 7:30pm CT on One Shot RPG's Twitch, but this coming week's episode will be on Tuesday at 7:30pm CT. Catch up on back episodes here. Don't forget, you can still pre-order Invisible Sun yourself!
A short break from storyboarding!

An attempt at Kitty Heart from @OneShotRPG's new Invisible Sun campaign~ pic.twitter.com/ndH3cSx8L7

— Alex Mitchell (@red_fathom) January 17, 2018
Congratulations to the wonderful Matt Stawicki on his art piece for The Strange getting into Infected by Art Volume 6! He amazes us more with each creation–it's a delight to see worlds birthed in our heads brought to life by his art. It practically feels like stepping into a recursion.
I'm thrilled to announce that 'Ruk-Metroplois' made it into Infected By Art 6! Once again, I have to give a shout out to the talented folks at Monte Cook Games for trusting me to do crazy stuff like this:)!

Posted by Matthew Stawicki on Thursday, January 18, 2018


We're delighted by this serialized Cypher System actual play podcast, Heroes of Cypher on the Guild podcast network. GM Joshua Wright tells us the pitch: "Each character releases once per month, with a different character each week. Last week was The Whaler, this week is The Primordial. It's like a comic book for your ears." The episodes are well produced, with good music and production. Check them out!
A series of 12 modular games from Jordan Draper and guest designers, all based on real world simulations of life in Tokyo, Japan. The aesthetics of these games are really appealing. This Kickstarter campaign contains the first three games of the series, playable on their own or together.
In Spirits of the Forest, by Gonzalo Aguirre Bisi, players represent the four elements that nourish the forces of nature, and compete to acquire the most spirit symbols. Bonus: If you are having a bad day, just watch their beautiful Kickstarter video to be transported to the spirit realm!


Representation in media can mean so much viewers, especially young viewers coming to understand their identities and places in life. The Boys and Girls Club of Harlem is raising money to bring children and their chaperones to see the new Black Panther film–what a fabulous idea.
Games within games is something just so Invisible Sun, and Roarke Bywater did an amazing job creating a game for use with the Sooth Deck before Invisible Sun is even released! The game is called "Suns and Circles" and what we love most about it is that it's a game that you can play out-of-game, and that your characters can play in-game. One of our favorite bits of text from her rules document is about two moves in the game called The Two Doors:
These are almost always unwise, but can be useful occasionally as bold social statements or displays of power… Those who are brash, overconfident, or dabble in things they should not are sometimes referred to as "those fools that play the doors" or "Doorplays"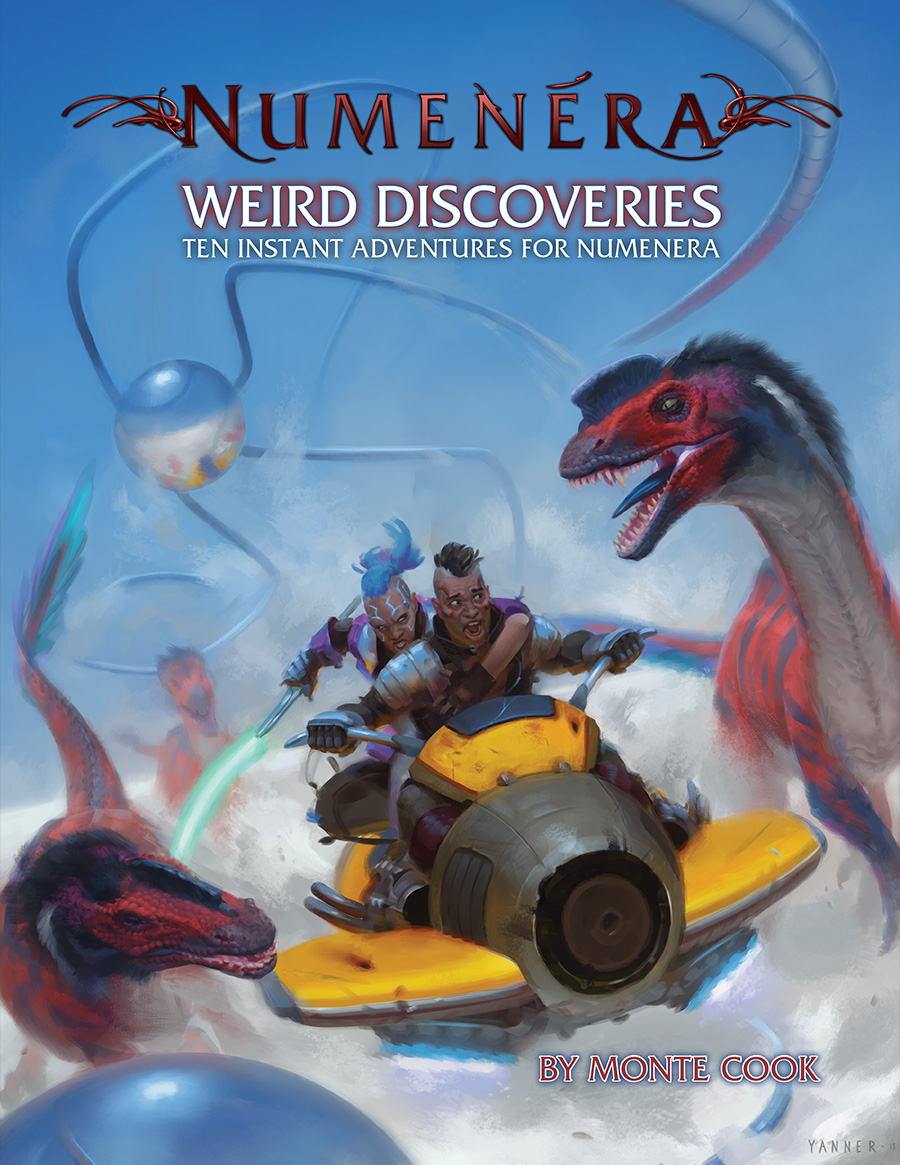 Weird Discoveries makes prepping for an RPG no more difficult or time consuming than setting up a board game, while showcasing the wonder, mystery, and awe of the Ninth World. These "Instant Adventures" aren't adventure seeds or sketchy ideas—they're complete adventures in an innovative format that requires minimal prep. Run them as one-shots, or drop them into your ongoing campaign when you don't have time to prep your own adventures. You can even string them together as a campaign for months of effortless play!
Weird Discoveries includes:
Ten weird and wondrous adventures, with maps, NPCs, and all the details you expect.
A whole new format for adventures that addresses the needs of GMs who don't have time to read the whole thing before sitting down to play.
A Ninth World serial killer hunt, technological ruins to explore, machines rewriting organic life, ancient mysteries, and much, much more.
Great advice on running adventures with little or no prep.
Twenty beautiful, full-color Show 'Em illustrations, to reveal to players during the adventures.
Six pregenerated, illustrated characters, ready to play.
A rules cheat sheet to make things run even more smoothly.
Explore the ruins beneath the giant, hovering Black Pyramid. Face off against the Spider Knight. Discover the secret of the Mother Machine. Weird Discoveries is a must-have for beginning and veteran Numenera GMs, and anyone who'd like to play RPGs as easily and spontaneously as board games!