The secret lives of snails, a giant load of new products on their way, a mysterious city beneath an even more mysterious spire—and lots more. All in this week's Cypher Chronicles!
You can get Cypher Chronicles, and other MCG news, delivered right to your inbox! Enter your email address and click the Subscribe button in the right-hand column, and you'll never miss a post. You can also suggest topics for Cypher Chronicles by emailing us at [email protected].


Visit Ptolus, the Legendary City by the Spire!
In 2006, well before Monte Cook Games was launched, Monte turned his long-running D&D campaign into a setting book. Ptolus: Monte Cook's City by the Spire was a groundbreaking product: a 672-page premium hardcover with astonishing production quality and loads of extras. Monte had run his campaign during the development of 3rd Edition, and his players were coworkers and friends from the industry—a roster of luminaries and insiders. The book was highly anticipated, and despite being perhaps the most expensive RPG product to be published (at that time), it sold out almost instantly. It went on to receive glowing reviews and achieve legendary status among D&D fans.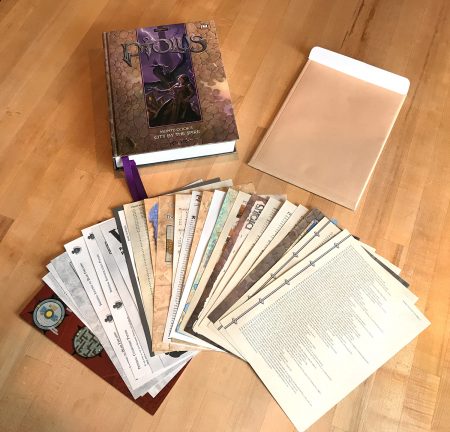 We're bringing it back! We're going to revise the original Ptolus: Monte Cook's City by the Spire in two versions: one that updates it to 5e, and another for the Cypher System. If you love classic, D&D-style fantasy gaming, this is one of the most awesome settings, presented in incredible depth, ever published—and you can enjoy it as a Cypher System gamer or in 5e.
Read a few of Monte's thoughts, and sign up to be notified when the Kickstarter launches, here!
Lots of Stuff Coming!
The next month or so is going to be busy. Here's a peek at some of the goodies going out to our Kickstarter backers in the weeks to come: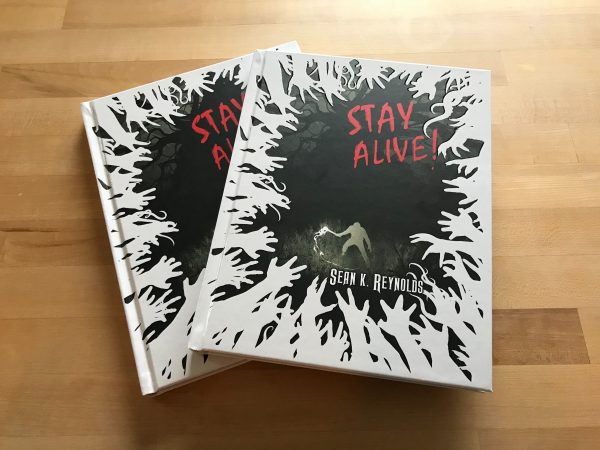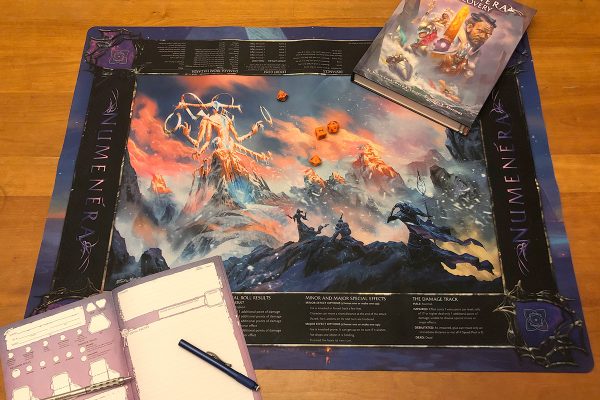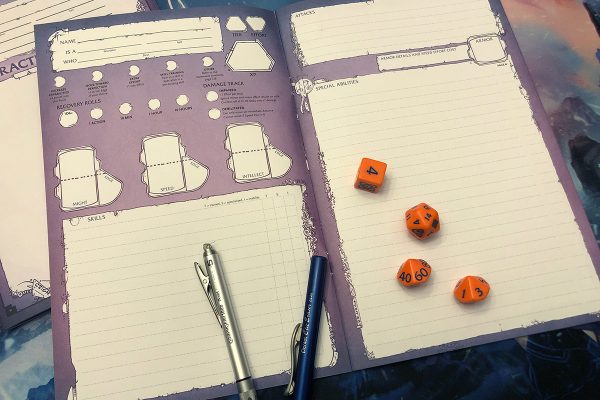 Fulfillment of Numenera 2 Is Complete—Ahead of Schedule
In December we fulfilled Tomorrow's Bones, the third official novel of the Ninth World. This was the final reward for the Numenera 2: Discovery and Destiny Kickstarter campaign. We're super happy with the amazing range of products our backers made possible. The original plan called for some rewards to stretch into 2020, so we're also pleased to have beaten that goal and completed fulfillment substantially ahead of our promise. Have a look at what we delivered—if you supported that campaign, we thank you from the bottoms of our hearts, and we hope you're as pleased and proud of what we've accomplished as we are!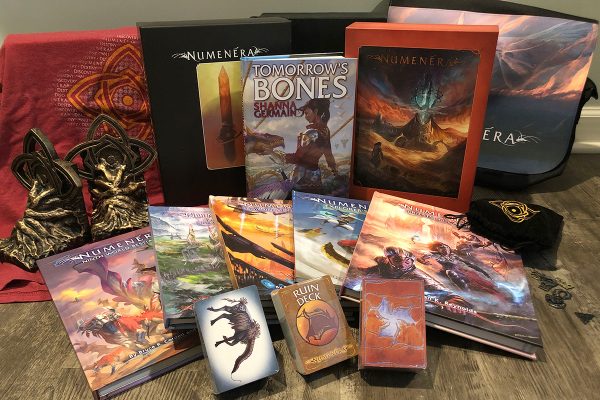 (By the way, ignoring the add-on products in that photo, you're looking at well north of $500 in value—and that doesn't count the PDF versions of these titles. All-in backers of the Kickstarter got that haul for $280. The takeaway: if you like our games and you like saving money, don't miss our Kickstarters. Here's the link for the Ptolus Kickstarter notification signup again, in case you missed it!)


Speaking of Kickstarters: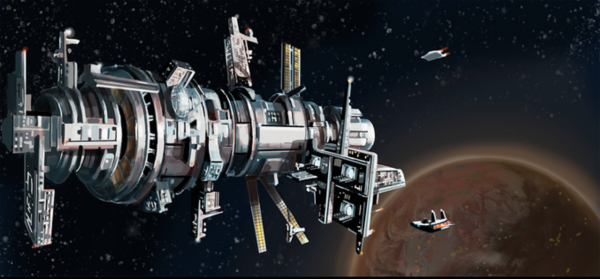 If you've been enjoying The Stars Are Fire, you might like this: One of the original, old-school hard sci-fi RPGs is Kickstarting a new edition. Set exclusively in our solar system, the original High Colonies was in some ways a harbinger of modern science fiction entertainment like The Expanse, and its adventures and settings are likely to make great reference materials for your Cypher System solar system sci-fi games, even for you're Cypher System games.
What's better than making a custom miniature of your character, designed to your specifications in every detail? How about getting that mini in full color—no painting needed! Hero Forge is an awesome platform for creating custom minis, and they're Kickstarting an upgrade that includes, among other things, the ability to design full-color minis. 3D printing technology continues to grow amazingly, and these new features make the most of it!


With Stay Alive! coming in the weeks ahead, you may be thinking about mood and atmosphere for your horror games. Here's an instrument that's perfect for the job—and it's perfectly named: The Apprehension Engine. (Sadly, we can't get our hands on one. It was custom-built for the guy who did the music for The Witch, an awesome horror film.
We all know what a snowflake looks like, right? OR DO WE? As winter weather hits the MCG staff in earnest, here's a surprising peek at what those snowflakes really look like.
Who knew snails lead such interesting secret lives? (Well, we suspect Darcy knew. But it's probably a surprise to the rest of us!)