Have you had a good week? We sure have! And not just because we've watched sanity and truth start to creep, gingerly, trepidatiously, back into the sunlight. We've also kicked off preorders for Ptolus, watched a SpaceX booster make a record landing, and backed a really cool-looking RPG in which death is just a step in unlocking its puzzle. We have all of that, and much more, in this week's Cypher Chronicles!
You can get Cypher Chronicles, and other MCG news, delivered right to your inbox! Enter your email address and click the Subscribe button in the right-hand column, and you'll never miss a post. You can also suggest topics for Cypher Chronicles by emailing us at [email protected].

Ptolus Is Coming!
Preorders are now open on Monte's masterwork fantasy setting Ptolus: Monte Cook's City by the Spire. If you missed last year's Kickstarter, this is a great chance to get a great preorder deal. The original version of Ptolus, released in 2006, sold out immediately, becoming an instant collector's item as well as an instant classic widely regarded as one of the greatest RPG supplements ever. We hope to keep Ptolus in stock a little longer than that, but why take chances?
You can get Ptolus in either of two versions: one for the Cypher System, and one for 5e. Additionally, you can get both versions, in PDF, for free as part of our preorder special. (Prefer to support your FLGS? We have a preorder deal for you there, as well!)
What is Ptolus, you ask? Well, here's a brief intro. You can find a lot more info on the preorder page!
An Incredible Setting
Welcome to Ptolus. A city of mysteries, secrets, and dark histories. Ptolus lies forever in the shadow of a towering stone spire reaching impossibly high into the sky, an enigma and a reminder of evil long past. And it sits atop a seemingly endless network of ancient dungeons that draw adventurers from all corners of the Empire.
An Immersive World
Ptolus isn't just big—it's alive. It's a place you can inhabit—a place with atmosphere you feel. It's fantastic, with page after page of amazing sights and ideas. It's dynamic. Throughout Ptolus, wheels are in motion and new discoveries are being unearthed. But the story is yet to be told, and Ptolus is set up to make it your story.
An Amazing Product
Ptolus: Monte Cook's City by the Spire is an astounding 672 pages. And that's not all: It includes a packet with a poster map and dozens of handouts, plus another 300 pages of downloadable content—it's all included with the book. The layout is uniquely accessible and easy on the GM, with multiple indices, heavy cross-referencing, and quick-access tables and summaries. And premium features include multiple satin bookmarks, top-notch art, and abundant cartography.
Flip through this gallery for just a taste of the amazing vision that is Ptolus!
Preorder Ptolus from Us—or Your FLGS
You can preorder now from us, but if you prefer to preorder from your FLGS, that's cool too! We have a great deal for you either way. Here's the FLGS process:
You place a paid preorder for Ptolus: Monte Cook's City by the Spire (either version) with your FLGS.
They give you a receipt.
You snap a quick photo of the receipt and email it to us.
When it's available, we send you the PDF of Ptolus: Monte Cook's City by the Spire. Actually, two PDFs, because you get both versions of the book!
That's it in a nutshell, but there are a few important details and a convenient flyer that makes the process easy. You can find all that stuff in this article.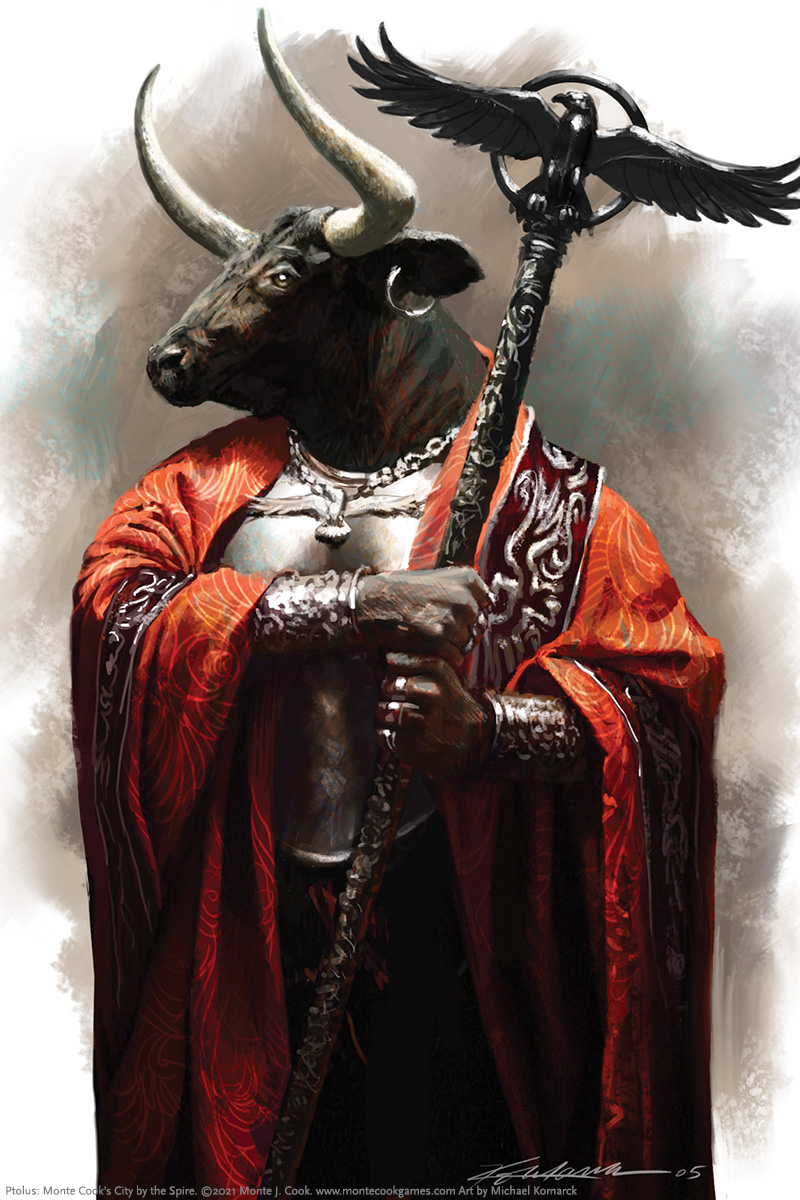 I know, I know: you're thinking, "Stop with all the good news! It's too much for one week!" Well, to top it off, here's a bit more: SpaceX landed another rocket—in this case, setting a new record for the most uses by a single booster (eight!). They haven't missed a landing in almost a year, and have a very busy 2021 schedule, so that number is probably going to get a lot bigger!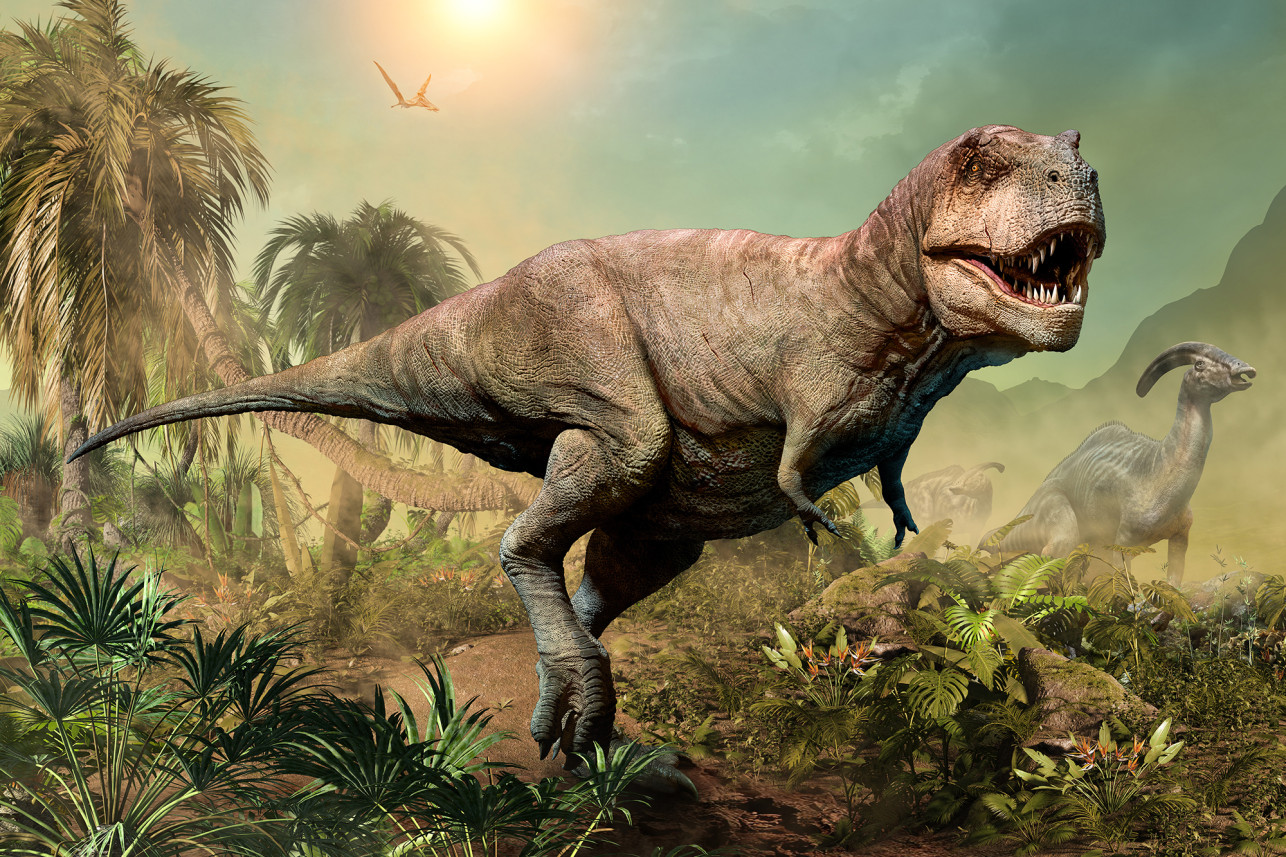 Here's something Shanna "forgot" (her words) to include in Predation. (Her tally is up to 367 such "forgotten" topics.) Scientists have been wondering for some time how the dinosaurs mastered the deed—turns out the secret might have been bendy penises.
Heh. Bendy penises. Totally not my college nickname.
If you like watching maps unfold (and who doesn't?), then this in-progress map of the Metropolitan Museum of Art is pretty incredible to watch. The article discusses an enormous, super-detailed map of the Met hand-drawn by artist John Kerschbaum, with every gallery of the museum on a single 18-by-24-inch page, and features a time-lapse image of the project as it progressed from the roughest of sketches to the final product.
Man, someone could really get lost in that place. That would be pretty scary, huh?

If, like us, you can never get enough of good gaming advice, check out this modern take on a 1987 Dragon Magazine article about good GMing. (It even gives a shout-out to Your Best Game Ever!)
So, we were all in a meeting this week, on Zoom of course, and there was something new going on in the background in Monte's office. Turns out he had just installed a set of Nanoleaf LED wall panels. They're pretty darned cool—we're all jealous now!
Svalbard is an RPG with an interesting explore-die-repeat mechanic—reminiscent of movies like Edge of Tomorrow or Palm Springs, but with a horror edge.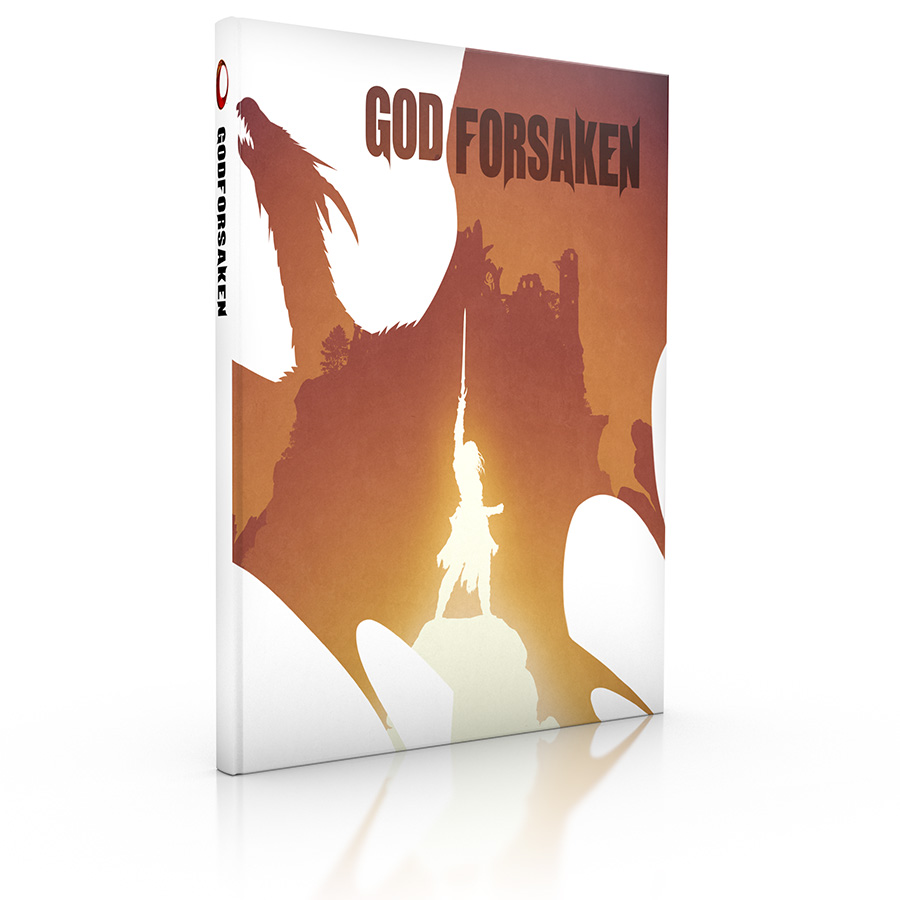 You know what's going to be a great complement to a rockin' Ptolus campaign? Godforsaken, that's what. From swords-and-sorcery and classic high fantasy to modern fantasy, wuxia, and gritty low-magic settings, Godforsaken covers it all with loads of character options, magic, cyphers and gear, creatures, and more. If you want to take your Cypher System game into realms of fantasy—Ptolus or elsewhere—Godforsaken is a terrific toolbox.