Gosh, things at MCG sure are humdrum these days, with so very little going on. Hahaha! Who am I kidding?!? It's a glorious mad house up in here. Ongoing fulfillment of Invisible Sun Kickstarter rewards and preorders, fulfillment of rewards from Numenera 2: Discovery and Destiny, and today we began fulfillment of available rewards from the No Thank You, Evil! – A Game So Nice We're Making it Twice Kickstarter campaign. We're in the middle of a brand-new Kickstarter. Did I mention we leave for Gen Con in three days?


#YourBestGameEver is for Everyone!
Your Best Game Ever! is live on Kickstarter, already funded, and we've already added a brand-new book as a stretch goal…huzzah! Thank you from the bottoms of our hearts for backing and/or spreading the word about this campaign, which is truly for everyone who loves TTRPGs!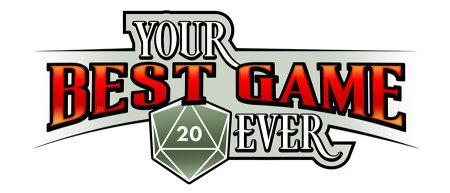 We enjoy trying new things, and we're very happy that this Kickstarter campaign resonates with you. As we've said, Your Best Game Ever is not your typical RPG sourcebook. It's a tool book, not a rulebook, and we're making it for you. Just like you might buy a guide on the best way to make an urban garden, or a book on the best practices to get into the university of your dreams, or a field guide on wildlife, the contents of this book will be full of practical advice on finding or creating–and then nurturing–a fantastic gaming group, and helping everyone at the table have the best experience possible!
We'd love your help spreading the word about #YourBestGameEver, please and thank you. <3
And of course, that's not all! We heard your suggestions about the Cypher System Rulebook, and we're making changes so that you can more easily create and customize the characters you want to play. Monte best explains these changes that aren't really changes to the CSR in How to Make a Whole New Book Without Changing Anything.
And oh my goodness, have you read about The Stars Are Fire? I love science fiction, so this book makes my toes tingle!
Fulfillment Run Down
Here is a list of products for which fulfillment has recently begun or is ongoing:
Invisible Sun: Black Cube, Kickstarter rewards and preorders
Numenera Discovery and Destiny Slipcase Set
Numenera Discovery, print and PDF
Numenera Destiny, print and PDF
The Trilling Shard, print and PDF
No Thank You, Evil! PDF (not print)
And all of the available add-ons from the No Thank You, Evil! – A Game So Nice We're Making it Twice Kickstarter: Story, Please!, I'm a Guide!, Uh-Oh, Monsters!, The Strange corebook, Numenera corebook, Cypher System Rulebook, Numenera Starter Set, and the Numenera Discovery and Destiny Slipcase Set.
Fulfillment will continue during Gen Con. Kelsey will be keeping the lights burning bright at the warehouse next week, picking, packing and shipping your rewards and orders with care.

If you've not jumped on the Numenera Discovery and Destiny Slipcase Set yet, you can still preorder it for a little bit, and when you preorder it, you'll get the PDFs of both Numenera Discovery and Numenera Destiny immediately to download. Preorder print copies will ship after Kickstarter reward fulfillment, which will still be before the product is available in retail.
Customer Service Update
This update makes me sad, because I want nothing more that to give you the best immediate service possible. With so much fulfillment happening (which is awesome!), we are very behind on customer service. We'll continue to work as quickly as possible to get through all of the queries, but realistically it's going to take some time. We appreciate your patience and kindness as we do our best to serve you. One thing you could do for us is not submit multiple tickets about the same issue. We promise we aren't going to delete your ticket without responding to you.
Gen Con 2018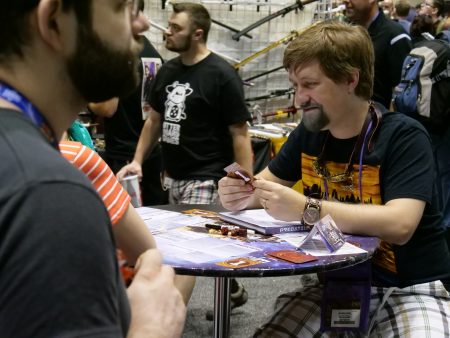 We'll be in booth 2519 and our events will be in ICC (Indiana Convention Center) room 240, so come see us! Some of our events still have space, so jump in and sign up! We'd also love for you to experience a demo of Numenera, Predation, or No Thank You, Evil! in our booth.
Join us at one of our seminars: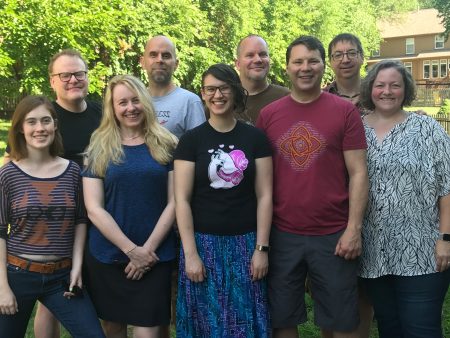 That's all for this week's Cypher Chronicles! I've got to get back to packing rewards and preorders, and answering customer service queries. In the words of Abraham Lincoln, "Be excellent to each other. And party on, dudes!" (H/t to Bill and Ted's Excellent Adventure.)