How do you build a setting with roleplaying games in mind? In this issue of Cypher Chronicles, we explore the worldbuilding wisdom of We Are All Mad Here, glimpse visions of game design for Ptolus, and share cool news around the industry. Plus, we'll be live on Twitch tonight talking about playing RPGs online!
You can get Cypher Chronicles, and other MCG news, delivered right to your inbox! Enter your email address and click the Subscribe button in the right-hand column, and you'll never miss a post. You can also suggest topics for Cypher Chronicles by emailing us at [email protected].
---

Building Worlds
Inspiring media surrounds us, but how do we take a beloved world (or a brand-new one) and turn it into a gameable setting, and translate that to our players?
The mice and feasts and flagstones of Redwall Abbey are clear in my mind's eye, but if I run a game set in that world with players who haven't read the Redwall books, I might have to work to explain the specific tone (alternating scary and cozy scenes) and logistical details (the mice are mouse-sized, but they wear tiny mouse-sized habits and shoes, walk bipedally, and occasionally swing tiny swords).
Another setting I love is Tamriel of the open-world Elder Scrolls videogame series. The world and lore are so vast that one could run a hundred very different campaigns set there, in both tone and content. It would be important that I think about questions like: Who are the players? What do they do in this game that we're playing?
We Are All Mad Here has an extensive and inviting section on building and adapting fairy tale settings for the tabletop context, excerpted briefly below. The advice inside is relevant to any worldbuilder, and I encourage you to read this magnificent book when it releases in mid-September.
You can preorder and download a free preview of We Are All Mad Here on the MCG shop.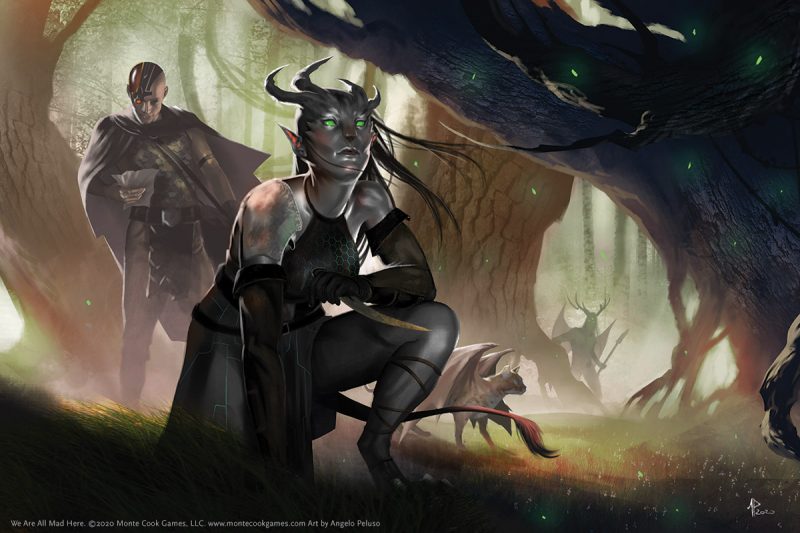 Split the Party Livestream Tonight: Gaming Online
Tonight at 5 p.m. PDT, we're holding a live #SplitTheParty chat on Twitch!
Join Monte Cook and Darcy Ross for a casual discussion, where we'll take audience questions and dive into the dynamics of playing roleplaying games online. We'd love to see you there.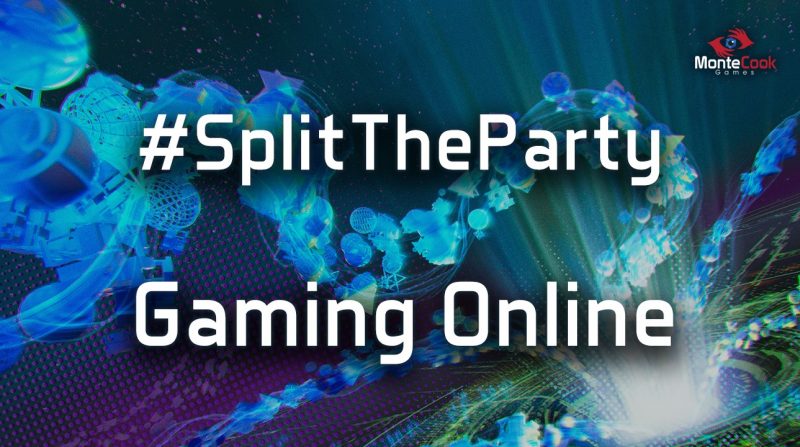 ---
In the Design Dungeons of Ptolus
Monte recently shared the following update to the Ptolus Kickstarter, revealing some of the fun design work going on in both the 5e and Cypher System conversions of the massive, gorgeous tome of Ptolus: Monte Cook's City by the Spire. We love how this is turning out!

Update from Monte:
A lot of our attention has been focused on the interesting intersection of the three game systems involved (3e, 5e, and the Cypher System) and how to best serve the needs of both the 5e and Cypher systems. While 3e and 5e share a lot of the same assumptions, we have to build some of them from scratch for Cypher. And not everything 3e works the same in 5e.
For example, if an owlbear or a fireball scroll appear in the existing version of Ptolus, that doesn't require too much conversion for use with 5e—both of those game elements exist in 5e. But what do they mean in the Cypher System? And while fireballs and owlbears are common to both editions of D&D, not every 3e game element touched on in the original Ptolus is present in 5e—and even those that are sometimes take a different form, present a different level of challenge, or otherwise fit into the game differently than in Third Edition. Prestige classes are just one example: They appear numerous times in the 3e version of Ptolus, but are not part of 5e.
Those are the sorts of issues we're working through. That said, a lot of the NPCs and the bulk of the city material are already converted, and we're delving down below the streets right now. And above it, to Goth Gulgamel and even Jabel Shammar itself!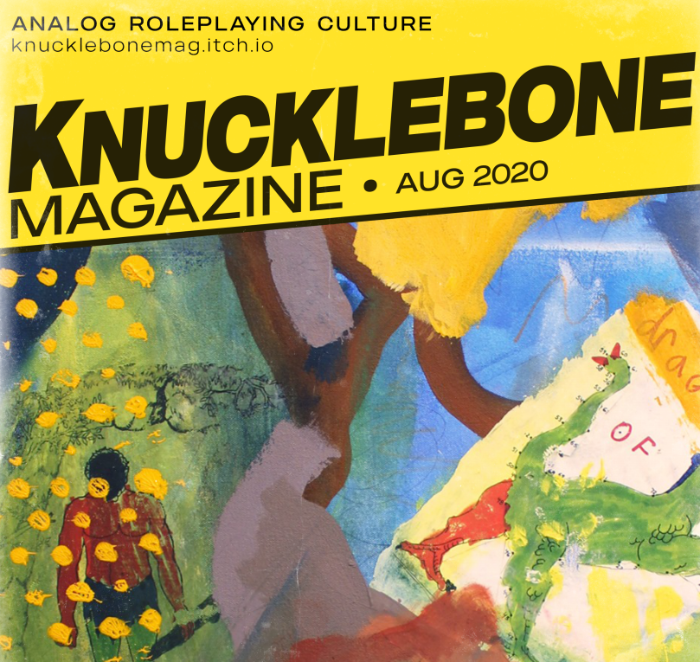 Knucklebone Magazine is a hot-off-the-digital-presses publication offering reviews and discussions of analog roleplaying games. John Harness curated articles from a diverse group of writers across far-flung niches of the hobby and the world. The end product is beautiful and thought-provoking. Check it out!
---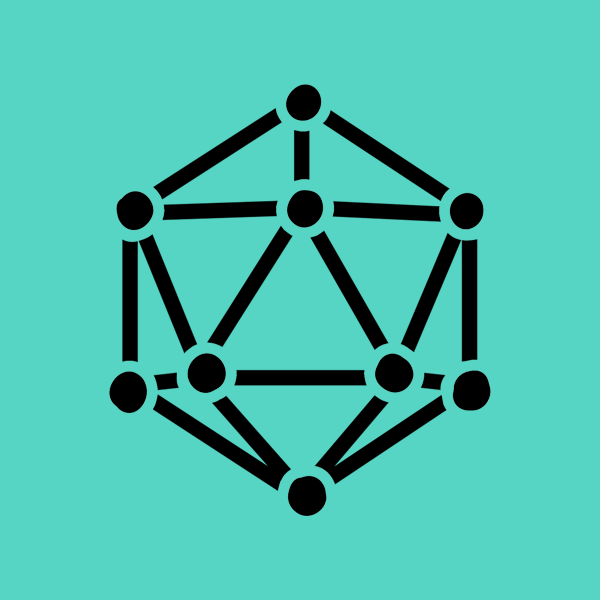 The Creator's Catalyst Project is a cool new initiative to support small and marginalized roleplaying game creators in creating their games: "We seek to give small and marginalized roleplaying game creators the professional support they need to ready their project for publication. The project offers support to indie game creators that have a finished game in need of graphic design, art, and editing."
Do you have a game you could use support in finishing? Apply here for the program.
If you'd like to support game creators, donate here.