Iadace, and welcome to Cypher Chronicles!
Get Cypher Chronicles, and other MCG news, delivered right to your inbox! Enter your email address and click the Subscribe button in the right-hand column, and you'll never miss a post. You can also suggest topics for Cypher Chronicles by emailing us at [email protected]

Numenera 2: Discovery and Destiny
At the Gen Con MCG Seminar, we excitedly revealed the forthcoming Numenera 2: Numenera Discovery and Numenera Destiny.
In Numenera, player characters explore a world of mystery and danger to find leftover artifacts of the past to improve the present and build a future. Numenera Discovery and Numenera Destiny will give the PCs new tools to shape their futures in the weird and treacherous Ninth World.
I'm a Guide! is Available for Preorder!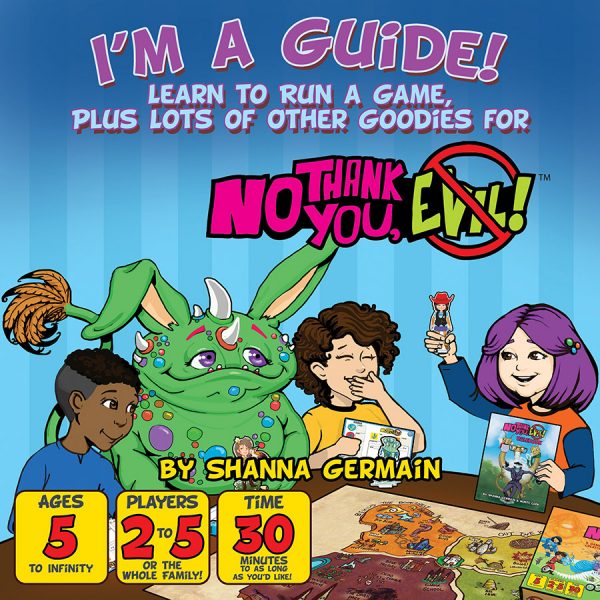 I'm a Guide! is a hands-on, step-by-step kit for kids who are ready to take on the role of a Guide, the game master equivalent of No Thank You, Evil! Easy-to-follow instructions help kids run a simple adventure, learning along the way so they can go on to run more advanced stories, or even make up their own—and achieve a wild success at being a Guide! And that's not all: You also get a bunch of great stuff for helping Guides explore Storia, such as a storybook about Storia's most celebrated sheriff, a Storia coloring book, and two dozen character standups, made of sturdy board, for use in your game!
Gen Con Wrap Up
Gen Con 50 was fantastic, and the MCG community was amazing! For the wrap up, read A Very Merry Gen Con 2017, by Monte.
Predation Resources Now on Cypher System Creator
Put on your creator hat and head over to the Cypher System Creator on DriveThruRPG, where we've made available to you some artwork and maps suitable for use in creations for the Predation setting. Get your dinosaur on!
The Redacted Files Interviewed Monte
The Redacted Files interviewed Monte at Gen Con. They talked in depth about Numenera 2 and Invisible Sun.
The Night Clave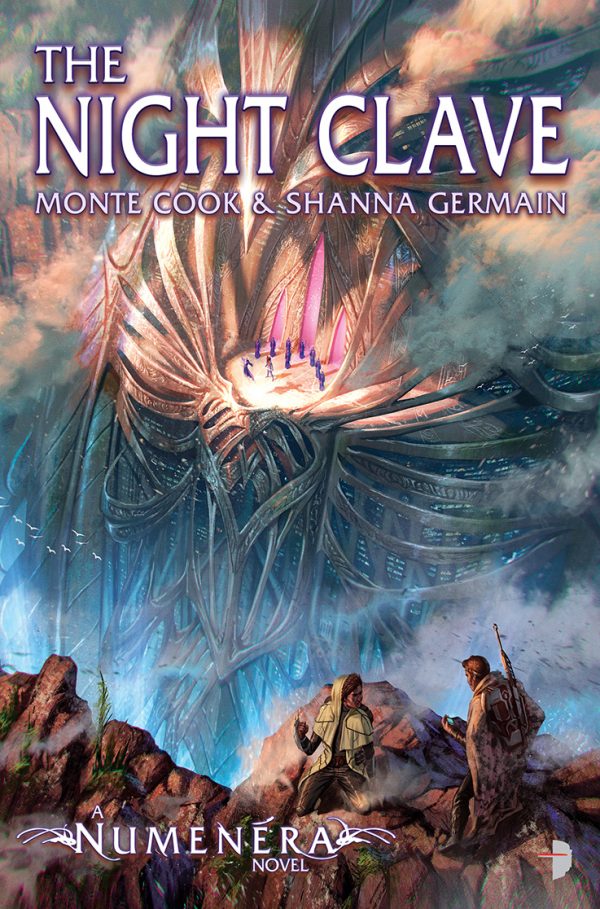 Check out the recently revealed cover of The Night Clave, a Numenera novel by Monte and Shanna, coming soon from Angry Robot. (The hardcover, illustrated novel will also be out around the same time for those who backed that version in the Kickstarter!)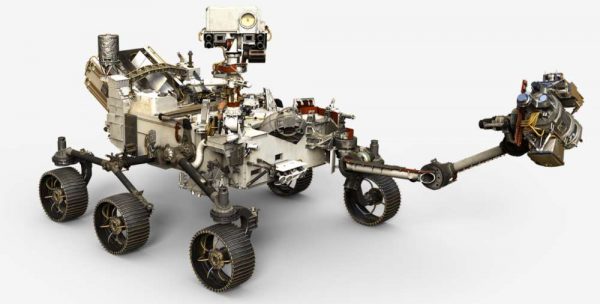 When I think of cyphers and numenera, I often look to NASA for inspiration. Did you know NASA has plans to generate oxygen on Mars, and they've installed MOXIE–Mars Oxygen In situ resource utilization Experiment–on the Mars 2020 rover?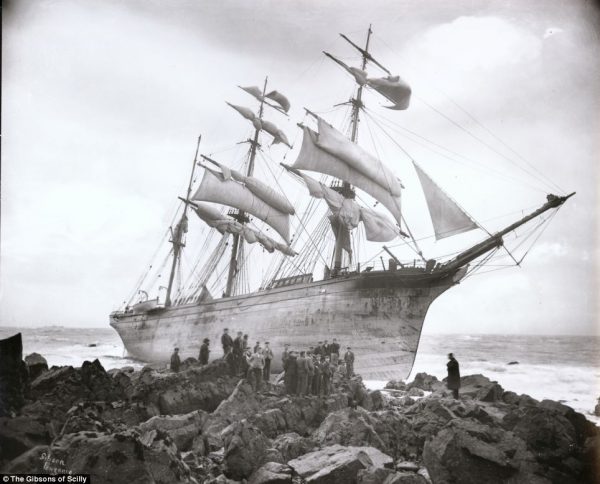 "The Glenbervie, which was carrying a consignment of pianos and high quality spirits, crashed into rocks Lowland Point near Coverack, Cornwall, in January 1902 after losing her way in bad weather." Four generations in a single family were photographers and lived near very shipwreck-y parts of Cornwall. The family collection contains photos of over 200 shipwrecks.


New books! #DemonHunters and for #Numenera: the #JadeColossus. Beautiful Books and cool additions to my #rpg collection. #tabletop #gaming pic.twitter.com/jNfEhjhZ0l

— Belendithas (@Belendithas) August 24, 2017


When the All Souls Church of Deliverance in Sioux Falls begins counting down to the End Days, the Estate sends operatives to determine if the claimed miracles have anything to do with the Strange. Unfortunately, the church's pastor, Father Foss, is already one step ahead of the Estate. The trouble starts on Earth, and if the player characters don't play their cards right, it could end on Earth… as in, the "End of Days."
This 35-page adventure was run in official GenCon 2014 The Strange events, and is ideal to use as an introduction to the game, a stand-alone scenario, or as part of an ongoing campaign. Also included are six pre-generated characters, so you have everything you need to play!
Note: The total page count of 35 pages includes the 16-page adventure, plus 6 pre-generated Earth characters with accompanying recursion sheets.