Any week where we inadvertently fuel an RPG rap battle twitter war is… a good week? This week's Cypher Chronicles brings you fresh news from Gen Con, front lines reporting from the Twittersphere, and what's inspiring us lately.


#RPGRapBattle
Once upon a time, Darcy and Troy of the Cypher Speak Podcast were informed that they were in a podcast war with the CypherCast, and presumably the Invisible Sun-focused Incantations podcast. Jim Fitzpatrick penned the RPG rap battle tweet heard 'round the world:
Me, in the car while @CypherSpeakPod talks about RPG podcast battles:

An RPG rap battle?
You messed with the wrong nerd
This task is level zero
My success is just assured
Tune into my All Song
And let me drop some facts
My skills are just Beyond you
My presence is Steadfast
— Jim Fitzpatrick (@jimthelinguist) August 8, 2018
This tweet spiraled out into hashtags #MCGRap and then in to #RPGRapBattle, where it took off and produced some outstanding videos of RPG-related throw-downs.
We highly recommend you simply scroll through the hashtag #RPGRapBattle yourself, but we must call out this epic Cypher RPG rap by Sam de Leve, a performer on Geek & Sundry's Star Trek show, Shield of Tomorrow, and co-creator and performer on their new Cypher System supers/cyberpunk show, Callisto 6!
I heard @MonteCookGames started an #RPGRapBattle… pic.twitter.com/XrLgc4hX06
— Sam de Leve (@ChaiKovsky) August 9, 2018
What is #Callisto6, you might ask?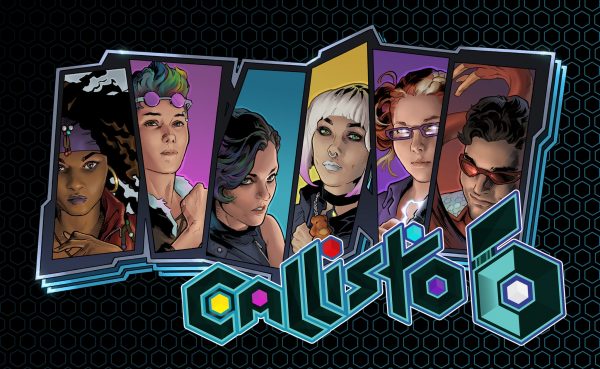 We're so excited about #Callisto6, a new show on Geek & Sundry using the Cypher System with a fantastic cast! It begins August 17th, and here's what's known so far:
From the article:
Callisto 6 is a cyberpunk superhero mashup set in the silver city of post-cataclysmic Los Angeles in the year 2119, where Corporate money is more powerful than democracy and the emergence of super-humans is about the change the world forever.

Using a game system created by Eric Campbell and Sam de Leve, it blends it fuses cyberpunk and superhero genres, using the innovative Cypher System by Monte Cook Games. Set 100 years into our future, the game takes place in Los Angeles, 2119 in a post-cataclysmic Los Angeles that is now largely controlled by the Corporations that rebuilt it. Super heroes didn't exist in the world…until now.

Callisto 6 will air stream on Twitch and Alpha every Friday starting on August 17.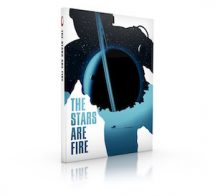 Eric Campbell is not only the GM of Callisto 6, but also a consulting expert on Your Best Game Ever! In fact, we're currently working on a stretch goal to make The Stars are Fire even bigger and better! This book will give you Cypher System tools, rules, and guidance for running and playing in science fiction RPGs. Plus, it will carry a whole campaign setting built with the principles of Your Best Game Ever in mind!
Take a sneak peek at The Stars are Fire, and be sure to spread the word about the Kickstarter so we can make this book even cooler!
Engaging Your True Fans Between Projects
Tammie was on a fantastic panel at Gen Con called Engaging Your True Fans Between Projects. The panel discusses how to engage with a community that forms during a crowdfunding campaign–something that might be of interest to anyone who supports campaigns, crowdfunds themselves, or may wish to crowdfund in the future!
Upcoming Twitch and YouTube Live Events
Tonight, 7 p.m. PDT
Sunday, 2 p.m. PDT
Monday, 4 p.m. PDT
Tonight, 7 p.m. PDT: The Truth Bleeds at Twilight: Vol. 1, No. 1 "The Dawn of Dusk"

The Truth Bleeds at Twilight chronicles the adventures of a team of investigative reporters for The Crepuscule Notion — a sensationalist tabloid newspaper that manifests across the city of Satyrine every evening at Twilight. Watch the first actual play session of this Invisible Sun narrative here!

Sunday, 2 p.m. PDT: The Owl of Lysia 1-1: Weekend at Bernleaf's

The Owl of Lysia is a custom fantastical #CypherSystem setting with an AWESOME set of players and incredibly talented GM, Marsie Vellan! Gods, pirates, and a get-rich-quick scheme the likes of which the world has never seen.

Monday, 4 p.m. PDT until ???: AMA-a-thon with Monte Cook!

On Monday starting at 4pm PDT, Monte will be trapped at his webcam answering questions live from the audience on topics ranging from gaming advice, his career, or who his favorite Avenger is. (It's Cap. Of course it's Cap.) The more pledges for Your Best Game Ever that are made during that time, the more questions he'll have to answer! We have some great special guests lined up from our rock-star cast of consulting experts, too. Be sure and spread the word to keep him spilling secrets until he needs a snack break and we can bring on the guests to answer some questions!


All the Easter eggs from Castle Rock so far: We love putting easter eggs in our settings. It's a joy to watch players come upon something that they remember from another adventure, or even another setting. If you've been watching the new show, Castle Rock–based on Stephen King's mythical town–you won't be surprised to hear it's full of easter eggs from various books, movies, and shows. (SPOILER ALERT!).
Domina Magica – a Magical Girl RPG: This RPG is going to be fantastic, bringing you delightful magical girl adventures in a custom episodic rules system. There are dual-sided character sheets to represent your mundane and magical personas, and other really cool visual aspects to the game already. Check out Emily's #RPGRapBattle about Domina Magica:
My response to @CypherSpeakPod challenge for the #RPGRapBattle. A Rap about my new Kickstarter……it's about to go down!!!!
Domina Magica – A Magical Girl RPG, via @Kickstarter https://t.co/eyZkA06wPq pic.twitter.com/XM2qQ6KBtA
— Emily 💖🌟🌙🎀👊🏻 (@kickassemily) August 10, 2018