Iadace! Welcome to Cypher Chronicles, and September.
Get Cypher Chronicles, and other MCG news, delivered right to your inbox! Enter your email address and click the Subscribe button in the right-hand column, and you'll never miss a post. You can also suggest topics for Cypher Chronicles by emailing us at [email protected]

Since the Last Commute, the people of Grevakc have been trapped in the Cretaceous period. Now a man calling himself Rados claims to have solved the problem that brought time travel to an end. Both SATI and the Butterflies have caught wind of Rados's boasts, and both factions are readying teams for action. The Cawdor Complex is an adventure for the Predation setting for the Cypher System. It can be played as a part of a campaign or as a standalone adventure, and is particularly well-suited for convention play. You need both the Cypher System Rulebook and Predation to play this adventure.
If The Cawdor Complex PDF is one of your rewards for backing Worlds of the Cypher System on Kickstarter, please check your MCG Shop account for the coupon to download your reward, and thank you for supporting this project on Kickstarter!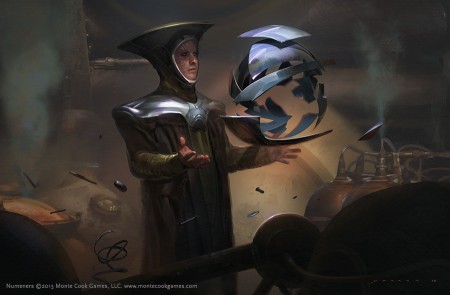 We've launched the Numenera Discover Your Destiny sale on all Numenera supplements. Why? At Gen Con we announced two new corebooks for Numenera: Numenera Discovery and Numenera Destiny, and we want to be emphatic about a key point regarding the new corebooks: Numenera Discovery and Numenera Destiny will be 100% compatible with every existing Numenera supplement—with just two exceptions. So your existing copy of, say, Into the Deep or the Ninth World Bestiary will be every bit as useful with the new corebooks as they are with the current corebook. (The exceptions are Numenera Character Options and Numenera Character Options 2; while they'll be largely compatible, they may be less useful than they are now. But those are just two titles out of the 60 or so products available for Numenera.) So, take advantage of this sale to stock up on Numenera titles at 20% off retail!

Are you on the fence about preordering Invisible Sun? Maybe seeing the long list of cool stuff that comes in the beautiful Black Cube will push you over the edge!
Two wonderful Gnomes, John Arcadian and Keith Garrett, took loads of photos at Gen Con 50, and they are all creative commons licensed. Enjoy!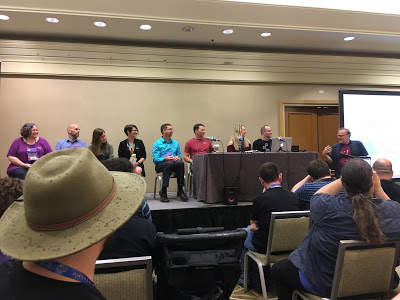 Gen Con 50 was amazing, but don't take my word for it. Get a glimpse into a Gen Con MCG Seminar from the point of view of an attendee, Keith Garrett. (We typically hold a Gen Con MCG Seminar each year, and if you're ever on the fence about attending, just remember that every year in addition to cool news and reveals, we always have a special treat for attendees. For Gen Con 50, it was $25.00 off at the MCG Gen Con booth.)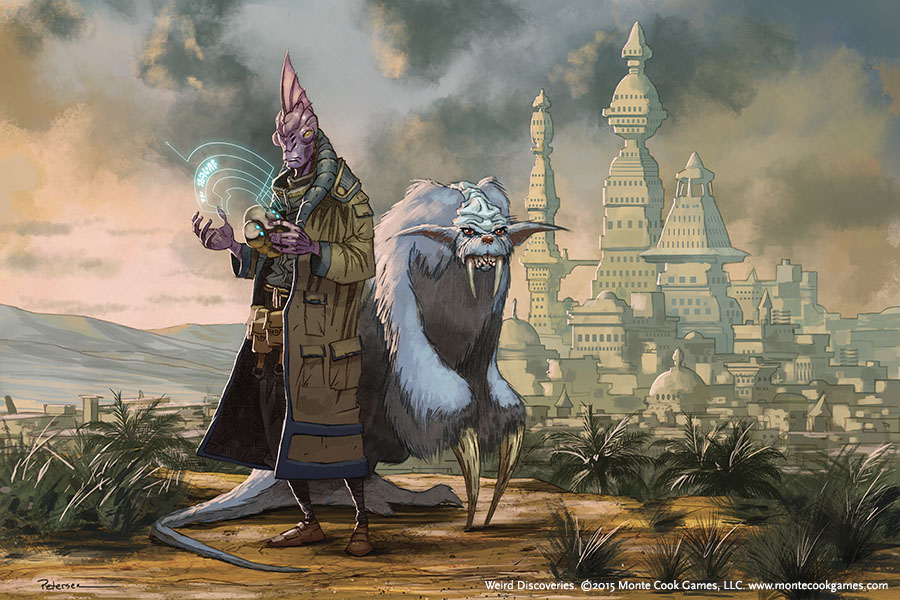 If you're looking for inspiration to keep your Ninth World campaign weird, check out Darcy's article, Your Game: Getting Weird in the Ninth World.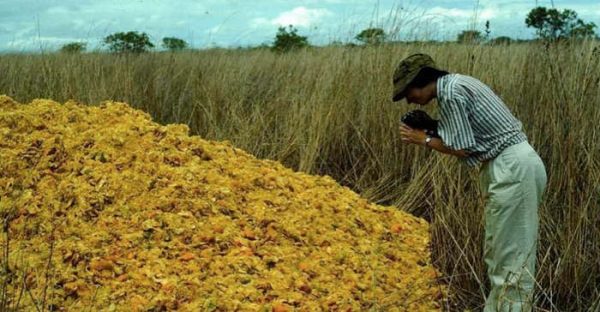 Dump 12,000 metric tons of orange peels and pulp in a deforested area, wait 10 years, be amazed at the ecodiversity and vitality of that area. (The changes wrought in the Ninth World after the rise and fall of eight civilizations is almost unfathomable to me, but thinking in very small increments–like the above example–and extrapolating help me to begin to wrap my mind around the weird world of Numenera. Also, check out that styling '90's fashion!)
https://youtu.be/kG7oukZtNMI
The title of this video says it all! Please, please work some disco into your Predation campaign, and then tell us about it on social media with the tag #predationdinodisco!


VIEWER DECISION:
Where in The Steadfast should I start my next Numenera Campaign?#Numenera #Tabletop #unMadeMafia@MonteCookGames pic.twitter.com/JuB1jMFybc

— unMadeGaming▶️Dark Fortunes (@unMadeGaming) August 28, 2017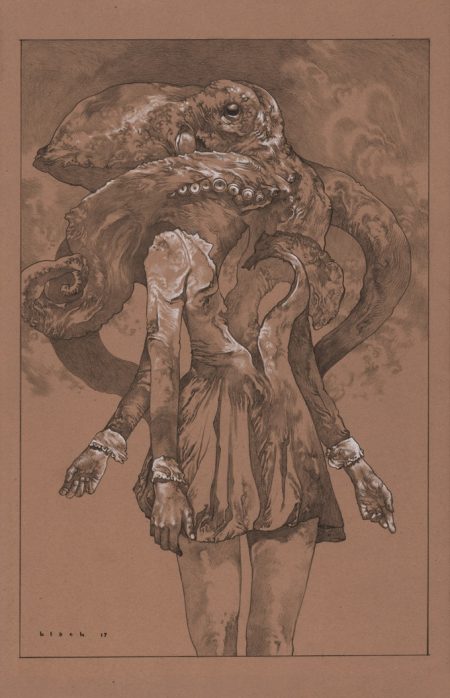 If dark and surreal are your preferred aesthetics, check out ASHES, The dark drawings of Steven Russell Black, while it is funding on Kickstarter.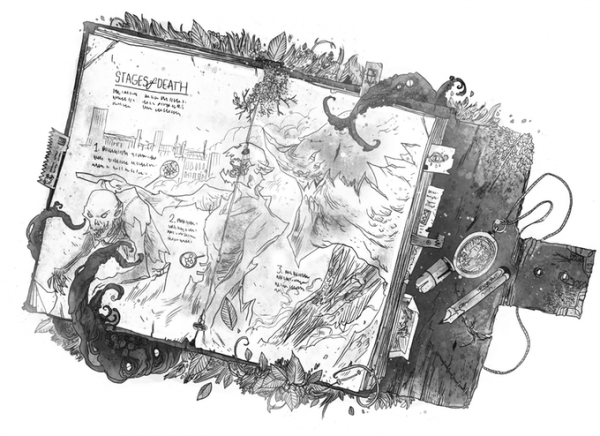 SINS – The Roleplaying Game, by Paul Moore, is a narrative-driven RPG that takes place about a century from now on a postapocalyptic Earth, telling the stories of powerful beings known as Nemissaries.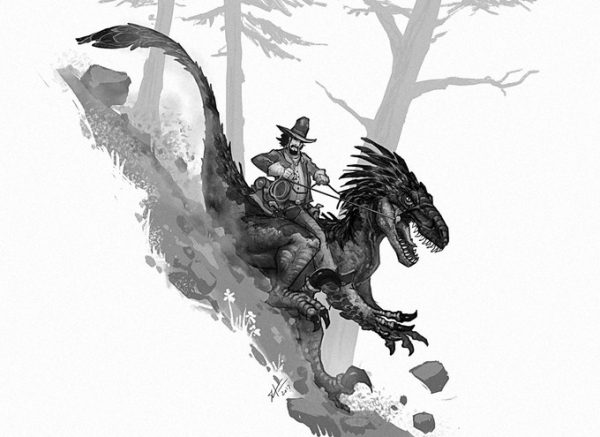 Dinosaurs of the Wild West, by Shaun Keenan, is a collection of illustrations depicting the everyday lives of dinosaurs and people living together in the Old West.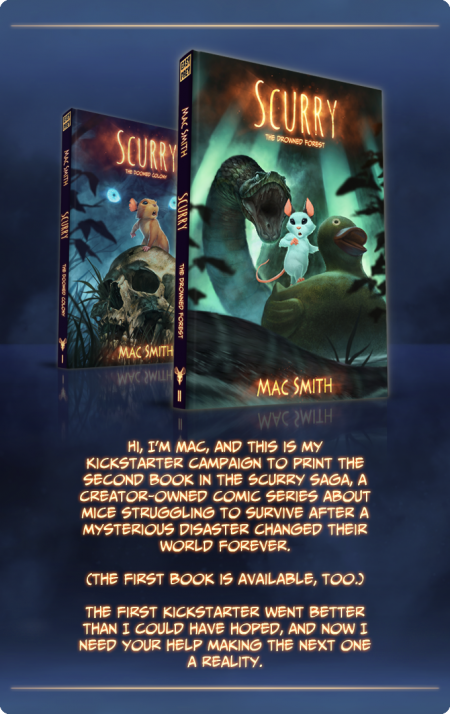 Scurry: The Drowned Forest, by Mac Smith, is a postapocalyptic mouse tale (comic) of two mice lost in a cursed land, searching for a way home, facing monstrous predators, and hoping against hope to save their colony.


With the Kickstarter for Numenera 2: Discovery and Destiny on the horizon, and the current Discover Your Destiny sale going on (which gets you 20% off any Numenera titles), there's no better time to try Numenera than now, and the Numenera Starter Set is a fantastic beginning place!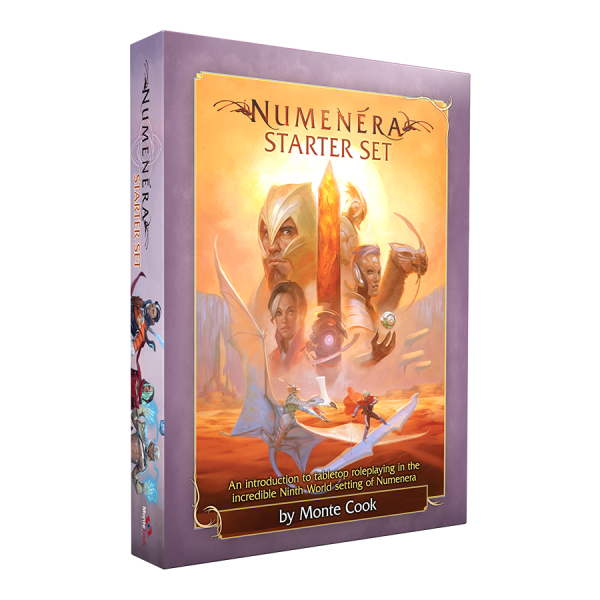 There have been eight previous worlds. Each world stretched across vast millennia. Each saw civilizations flourish before dying, scattering, or transcending. Those that ruled these worlds spoke to the stars, reengineered their bodies, and mastered form and essence.
But now they are gone. The people of the new world—the Ninth World—live among the ruined majesty of an unimaginable past. Are you brave enough to seek adventure, fortune, and discovery in the remnants of the prior worlds? Treasures of unmatched wonder await—but in those ruins also sleep dangers and terrors of bygone eras.
Explore the vast, fascinating, and unique setting of Numenera—the Ninth World. Gather your friends, open this box, and begin playing right away! The game is easy to learn and fun to play. Whether you're new to Numenera or new to roleplaying games, this box has everything you need to get started.
A perfect introduction to the Ninth World, this complete tabletop roleplaying game takes 3 – 6 players on their first journey into the science-fantasy world of Numenera.
The Numenera Starter Set includes everything you need to play:
Rulebook
Adventure book
Poster map
5 pregenerated characters
2 dice
10 XP cards
12 GM Intrusion cards
1 cheat sheet
An additional free adventure download