Iadace, and welcome to this week's issue of the Cypher Chronicles! Next week we're at PAX, and the week after that we're at Dragon Con, so we have begged our octopus overlords to write those two future editions of the Chronicles. And they said, "Oh, fine. But you owe us for the next billion or so years." But for now, you just get regular old us, with a bunch of news!
Product News
The Numenera Kickstarter is just about to reach $200,000! We've hit so many stretch goals and achievements that it's going to keep us very, very busy for a while (including creating this beautiful slipcase add-on). But we're not done yet! We have almost three weeks left, and lots of products that we'd still love to create as stretch goals. As always, we're eternally grateful for your support in making this happen.
The free preview for Into The Night is now available! It's full of cool stuff to give you an idea of what kind of new and werid places are explored in the book, and even has two new creatures in it that you can use right away.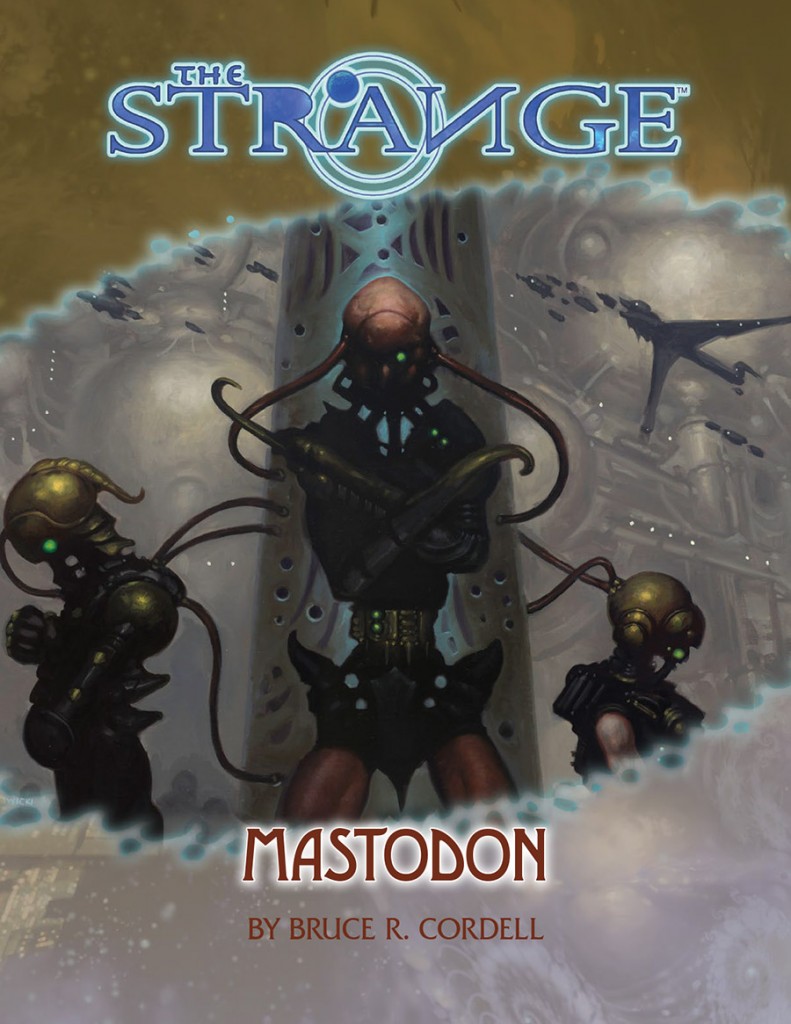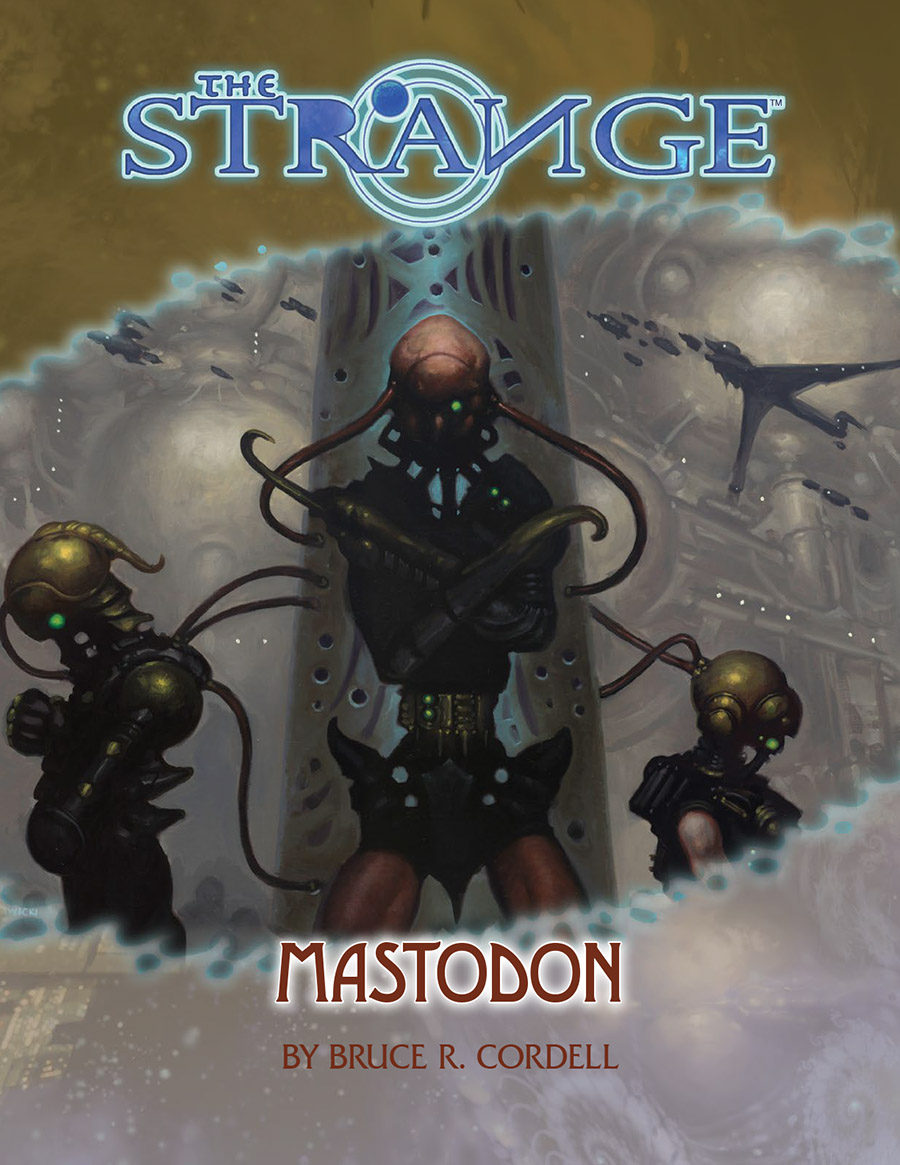 Other Exciting Things
The Once and Future Podcast is pretty cool! They interviewed Monte last week — have a listen!
We will be attending PAX and Dragoncon. Find us in room 209 (in the tabletop games area, on the second floor of the convention center). We'll be demoing games and signing books, and will have lots of goodies for sale. Want Bruce, Monte, or Shanna to sign your books? Stop by on Friday 1-3, Saturday 12-2, or Sunday 12-2!
Behind the Scenes
How about an early look at some dice? The super awesome Cypher System dice are underway from Q Workshop, and they're looking pretty incredible. Players who pre-ordered them will get a delivery as soon as they're ready (later this year), and they will go on sale to the general public after that.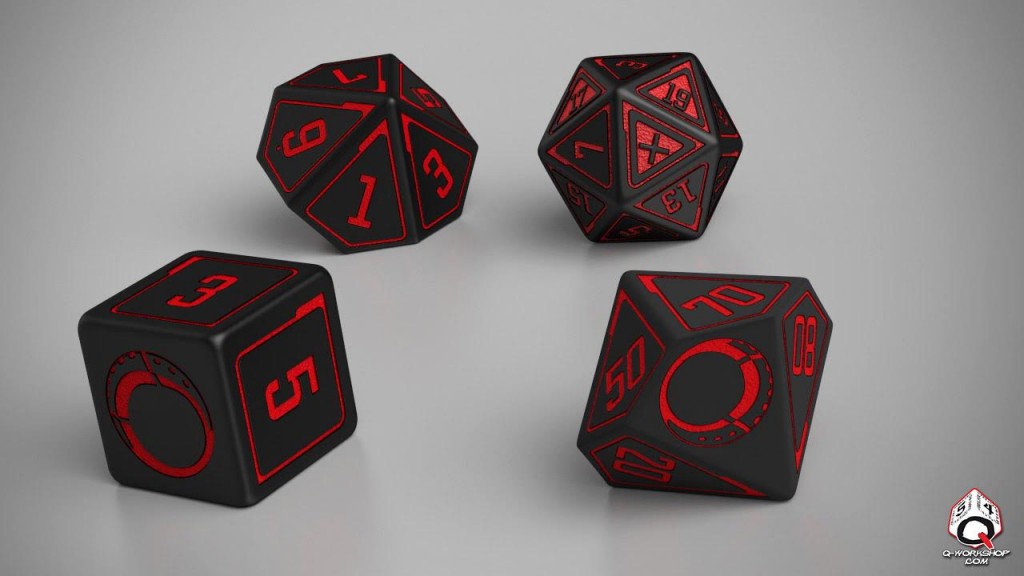 ~
Do you like us? Do you really like us? You can play an important role in helping is thrive and create more great games: Leave a review at DriveThru, Amazon, or with your local game store owner! Share these chronicles with other gamers you know. Invite those you love to sit around a table with you and delve deep into their imagination to create shared memories that will last a lifetime.
P.S. You rock.
Hey, look! Now you can subscribe to get these blog posts right in your inbox. Right down there, at the bottom of this post! Just enter your email and you'll never miss a post (we won't use your email for anything else, we promise). We've also added an easy way to share these posts on social media. You should see the buttons right at the bottom of this page!
Keep up with MCG! Follow Monte Cook Games, the Weird of Numenera, and The Strange RPG on Twitter; like Monte Cook Games, The Strange, or Numenera on Facebook, and subscribe to our MCG channel on YouTube. We also have a Pinterest account, which isn't news, per se, but it has lots of pretty pictures.
Also, don't forget: If you need us for anything or have questions, we're right here.