Iadace, and welcome to Cypher Chronicles!
Get Cypher Chronicles, and other MCG news, delivered right to your inbox! Enter your email address and click the Subscribe button in the right-hand column, and you'll never miss a post. You can also suggest topics for Cypher Chronicles by emailing us at cychron@montecookgames.com.

Numenera Discover Your Destiny Sale
The Numenera Discover Your Destiny Sale is still going on! Every single Numenera product—print and PDF, including books, dice, decks, playmats, even our gorgeous slipcase—is 20% off. We're celebrating the announcement of Numenera Discovery and Numenera Destiny, and the fact that these forthcoming corebooks will be 100% compatible with virtually the entire library of existing Numenera titles. But this sale won't go on forever, so be sure to grab your Numenera products now!
Bite-Sized Inspiration
It should come as no surprise that we at MCG love rich settings, and one great way to illustrate those settings is with story hooks, rumors, and other fluffy tidbits! We have three Twitter accounts that dish out such bits of micro-inspiration for Numenera #WeirdOfNumenera, The Strange #EstateMissions, and Invisible Sun. Further, there are some great tools created by fans for this purpose. Check out the article for more!
Are You Keeping Up with the Sooth Deck?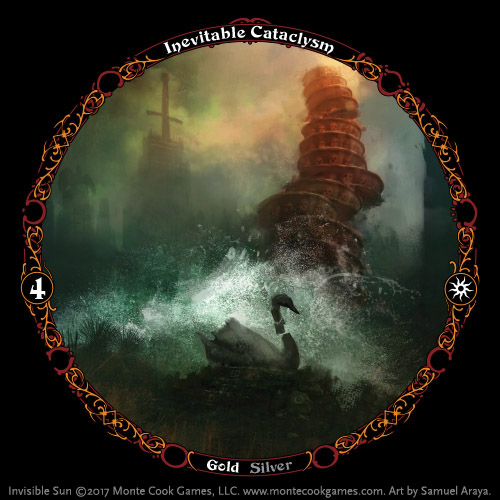 The Sooth Deck is evocative, beautiful, and an integral part of the Invisible Sun RPG. That's Inevitable Cataclysm, one of the sixty cards in the Sooth Deck. It's from the Visions family, has associations with swans, blades, and water, and its meanings include bad luck, endings, and breaking relationships. We've been tweeting Sooth Deck cards on a regular basis for the past several weeks—to see what we've posted so far, search Twitter for #SoothDeck.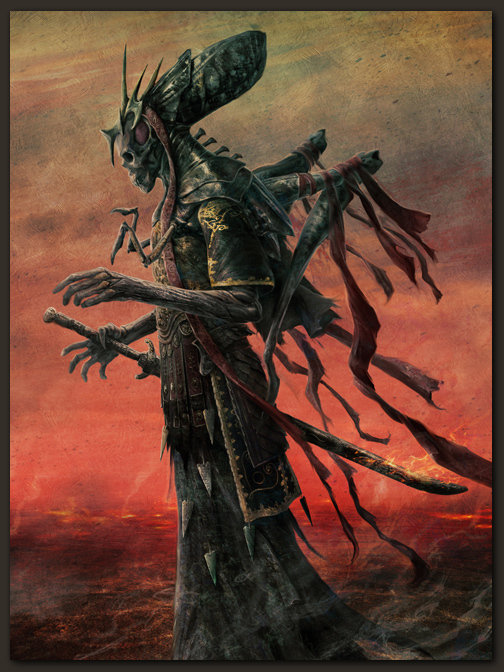 Jason Engle is an artist we've used since the original Numenera corebook, and he has always delivered beautiful, creative visions. More recently, he has contributed significantly to the world of Invisible Sun, illustrating one of the Sooth Deck families, in addition to several other pieces. Mausolea is Jason's own world, full of wonderfully strange and haunting characters, one you can explore right now.

The Science Fiction and Fantasy Writers of America (SFWA) has made a change to allow writers of video game narratives to be eligible to receive the Nebula Award. We think the wonderful folks at inXile, who created Torment: Tides of Numenera, will be happy to hear this news!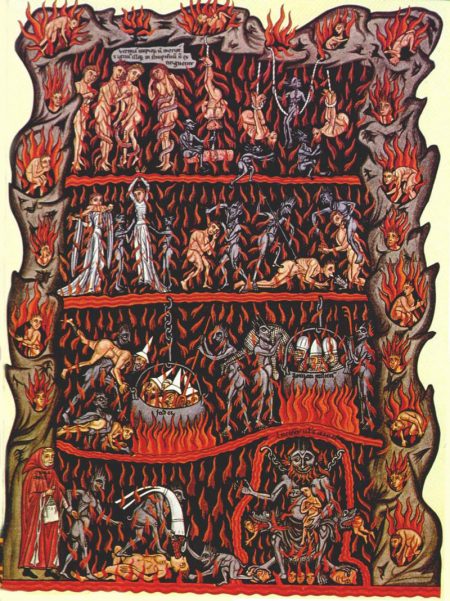 Protect Your Library the Medieval Way, With Horrifying Book Curses, by Sarah Laskow, will give you secrets used by medieval scribes to protect their libraries–perhaps you can use these curses to protect your gaming library!


#TheStrange by @MonteCookGames is a beautiful roleplaying game and you should play it. pic.twitter.com/pChkA9QTjN
— Kyle Decker (@IdeaBandit) September 7, 2017
#godsOfTheFall The Gods are Dead—Now It's Your Turnhttps://t.co/fSFv6k1Bna #rpg #cypherSystem #tcsRPG #RPGgamer #games #gaming pic.twitter.com/PNFkglM1uX
— Mighty Lancer Games (@MightyLGames) August 13, 2017




What Wonders Lie Beneath the Waves?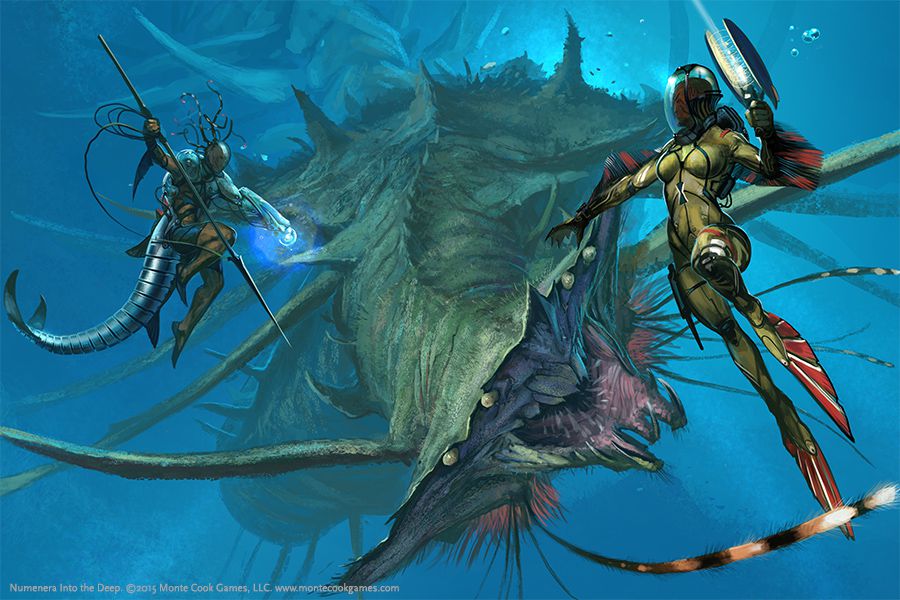 The lands of the Ninth World are vast and filled with the leftover marvels of the prior worlds. But the ancients didn't live and work their strange ways only upon the land, and the secrets, treasures, and deadly dangers of the past also lie beyond the vast horizons, and beneath the foam-flecked waves, of the Ninth World's great ocean. Ancient ruins? Treasures? Gods? Any of these, and rewards yet unimagined, may await discovery for those willing to leave the comforting familiarity of dry land and accept the ocean's cold, dangerous embrace.
What will you find when you venture Into the Deep?