More great news for fans of fantasy gaming and the Cypher System. An introduction to a crafty fox and a talking clock, and a fantastic conversation about fairy tales in games. Plus a load of free resources for fans of MCG's games—all in this week's Cypher Chronicles!
You can get Cypher Chronicles, and other MCG news, delivered right to your inbox! Enter your email address and click the Subscribe button in the right-hand column, and you'll never miss a post. You can also suggest topics for Cypher Chronicles by emailing us at [email protected]ontecookgames.com.

Meet Reynard the Fox!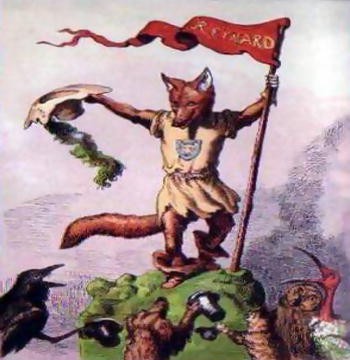 Reynard is a troublemaker. He's a little guy—not as tough as Isengrim the wolf, or as mighty as Noble the lion. Tibald the cat is sneakier, and Bruin the bear is more rugged. But Reynard is crafty. He can talk anyone into anything. He always has a plan, and at least a couple of tricks up his sleeve. And he doesn't care what anyone thinks of him—he does what he wants to do (and sometimes eats who he wants to eat!).
Reynard (a Changeling Speaker who Feigns No Fear) is based closely on a favorite upstart of medieval folklore, and is my character in Tammie's fairy tale campaign. Set in the Heartwood (as detailed in We Are All Mad Here), Tammie's game has our motley crew of characters (including a (relatively) good witch and a walking, talking grandfather clock, among others) looking for two lost kids. We rescued one of them from a wicked witch, but the other had, unfortunately, already been made into a meal. So we're now collecting the items we'll need to bargain with Death and get the child back—as soon as we can shake the curse the dying witch laid upon our friend, the hare…
Fairy tales aren't like other types of fantasy. The stories and situations have curvy logic. The magic is big, bold, and astonishing. The themes are often mythic, but also very human. And the characters are colorful, brash, oddball, and a lot of fun to play! We Are All Mad Here is out now—will we see you soon in the Heartwood?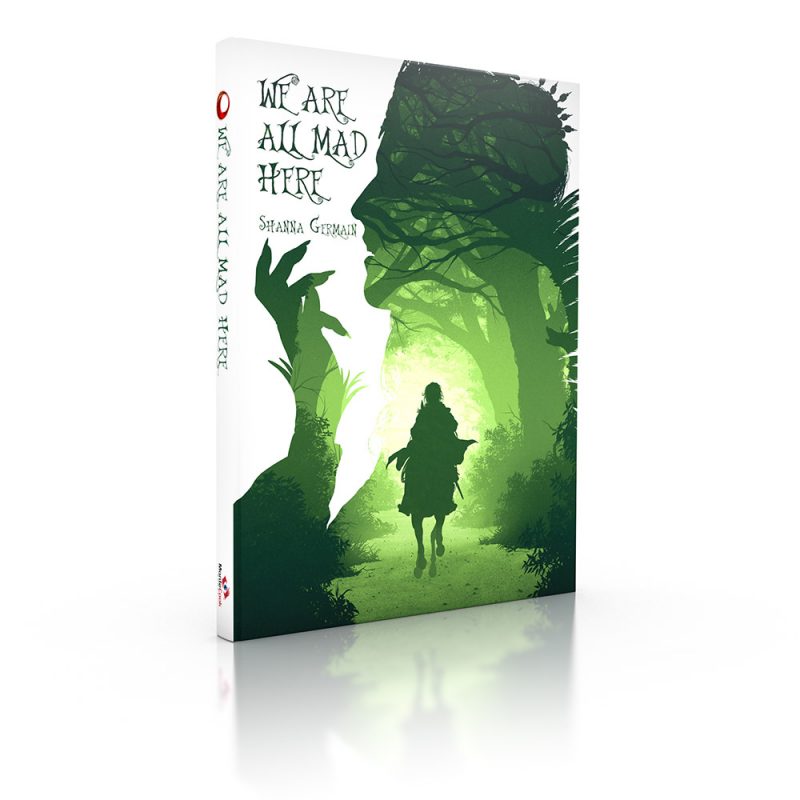 Speaking of Fairy Tales . . .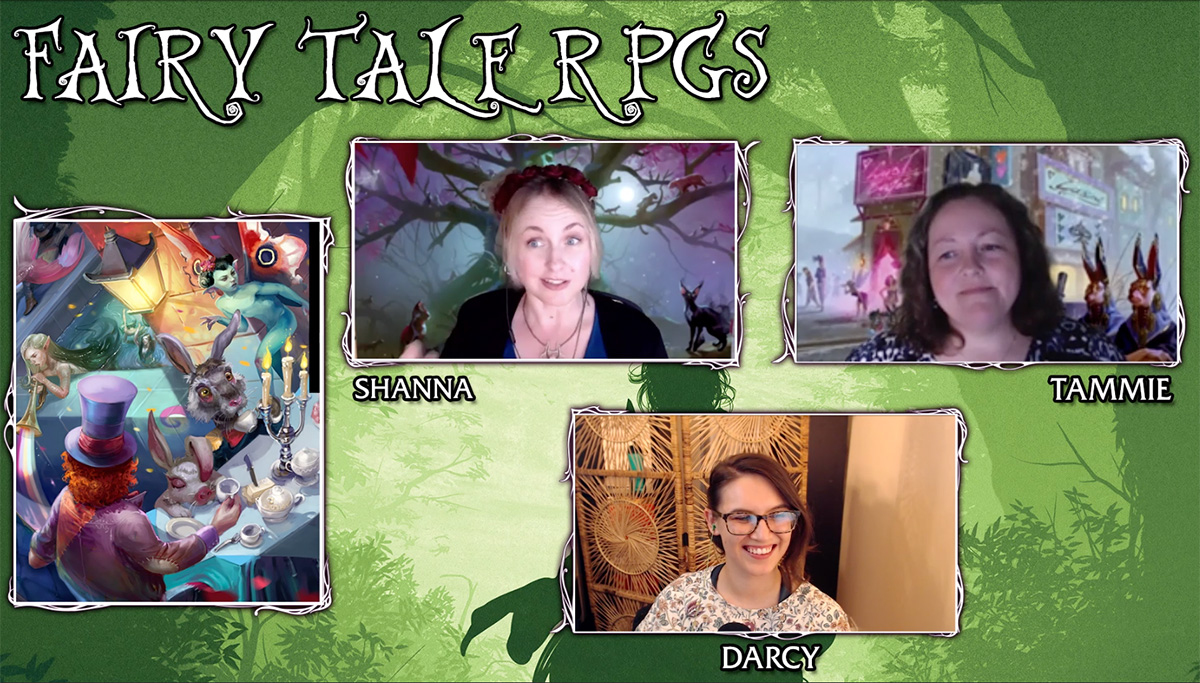 We Are All Mad Here is the work of the masterful Shanna Germain. She got together Wednesday evening with Darcy and Tammie (my GM!), along with about 100 Cypher System fans, to talk about fairies, tales, and what makes fairy tale games so special. If you missed it, you can catch the recording here. But here's a pro tip: The conversation in the chat is almost as much fun as what you see on the screen, so for best results with future programs, tune in live!
Monte Cook's Diamond Throne Returns!
Did you enjoy Gods of the Fall? Looking forward to Godforsaken? Excited about Ptolus?
It's a great time to be a fan of both fantasy and the Cypher System, and it's getting even better! Monte Cook's Diamond Throne setting is returning, and this time for the Cypher System. Our friends at Here Be Dragons Games are bringing Monte's acclaimed setting back into print. Check out the Kickstarter now!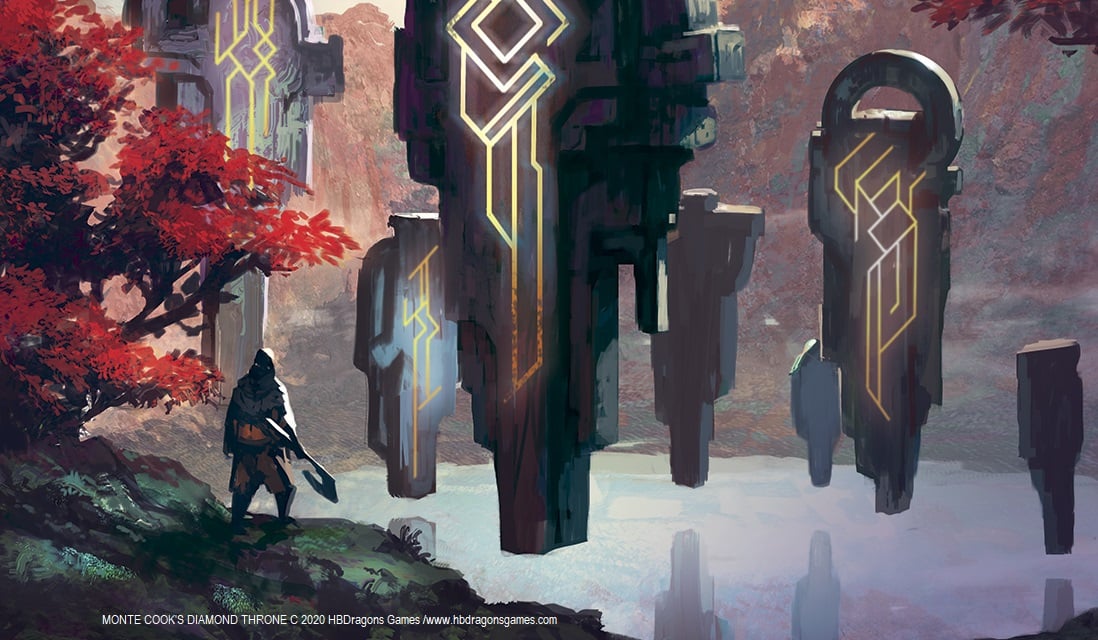 We've had a busy summer. Have you missed any of our recent releases?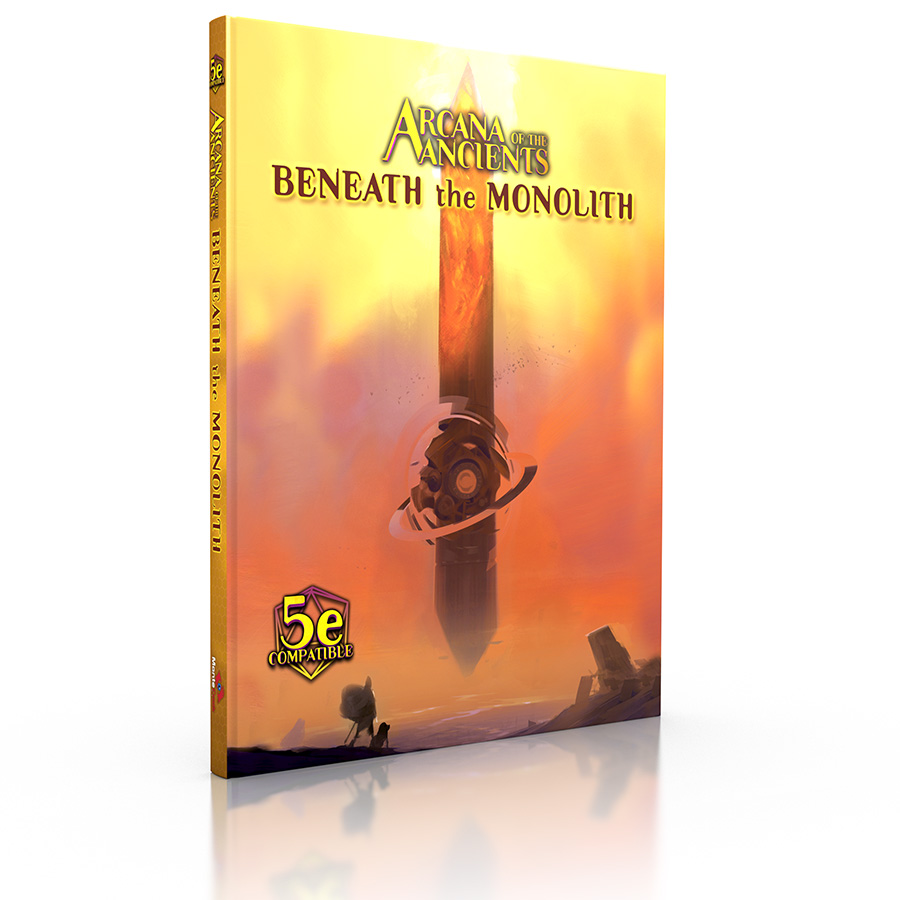 Beneath the Monolith
Beneath the Monolith brings the Ninth World world to 5e. Explore the ruins of incomprehensible civilizations. Discover the numenera, ancient technologies so advanced that most people think they're just magic. Encounter creatures weird, fierce, and dangerous. Open doors to new worlds and alternate dimensions. And, perhaps, unlock some of the mysteries of the prior worlds—using the world's most popular fantasy game system!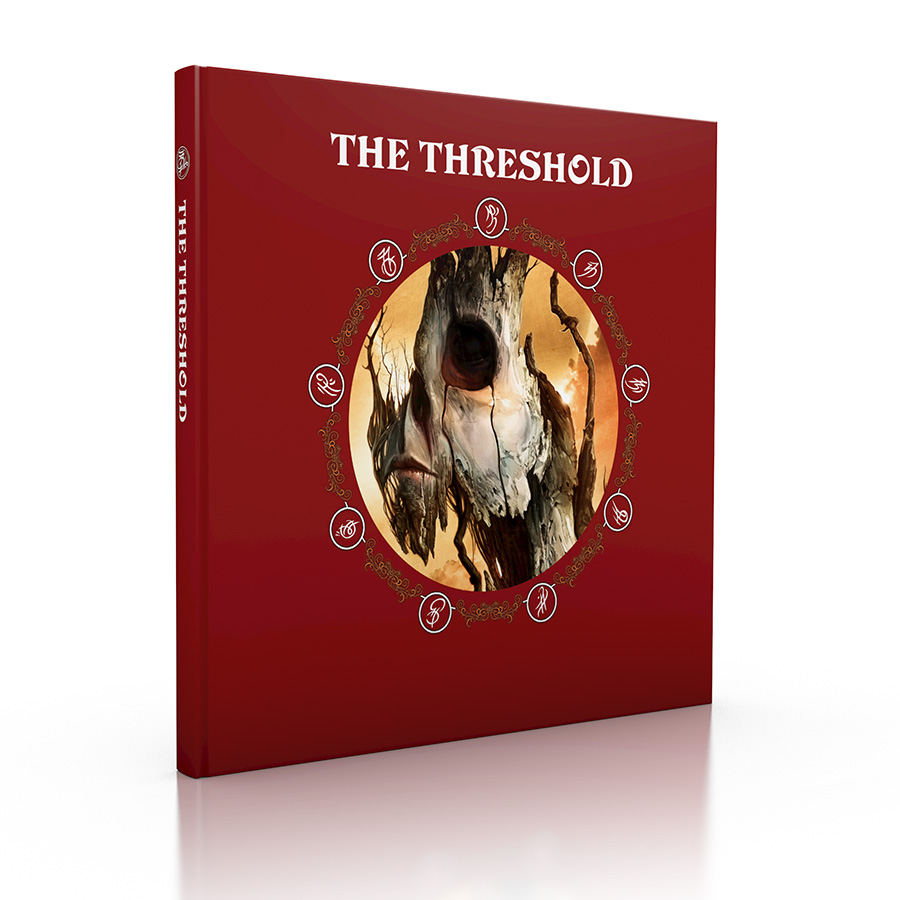 The Threshold
The vislae's road has many steps. Shadow. Satyrine. The Path of Suns and the worlds of the Actuality. At each step the vislae's eyes and mind are further opened. But are there even greater mysteries? Further steps? Deeper secrets to reality? The Threshold takes you beyond the Actuality and the pinnacle of a vislae's power, in a cool format that melds narrative and game mechanics in a unique and innovative style.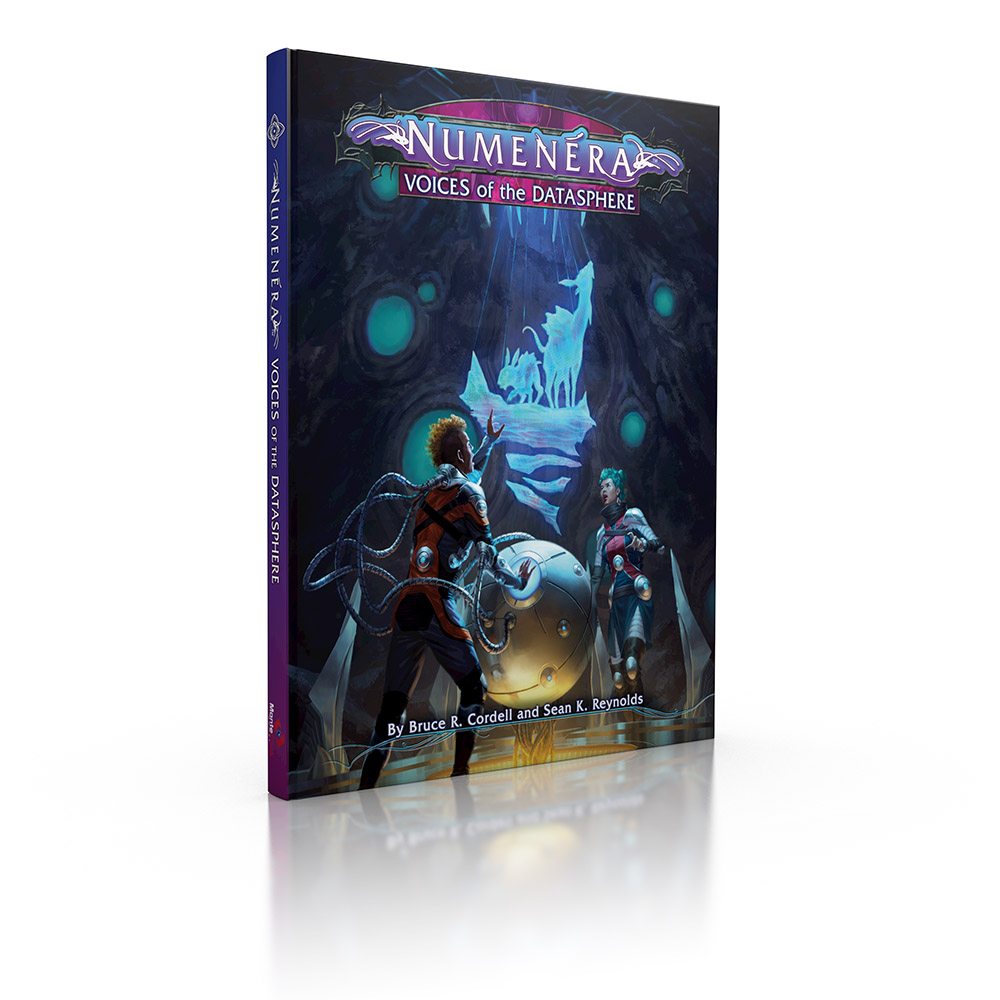 Voices of the Datasphere
The datasphere offers amazing knowledge to be learned, rich treasures to be discovered, and all-new challenges to be overcome. Voices of the Datasphere gives you entirely new mode of play, in which characters translate into the virtual metaspace of the datasphere and become avatars of themselves in a bizarre and timeless realm. Explore the datasphere itself, or use it to travel vast distances across the Ninth World.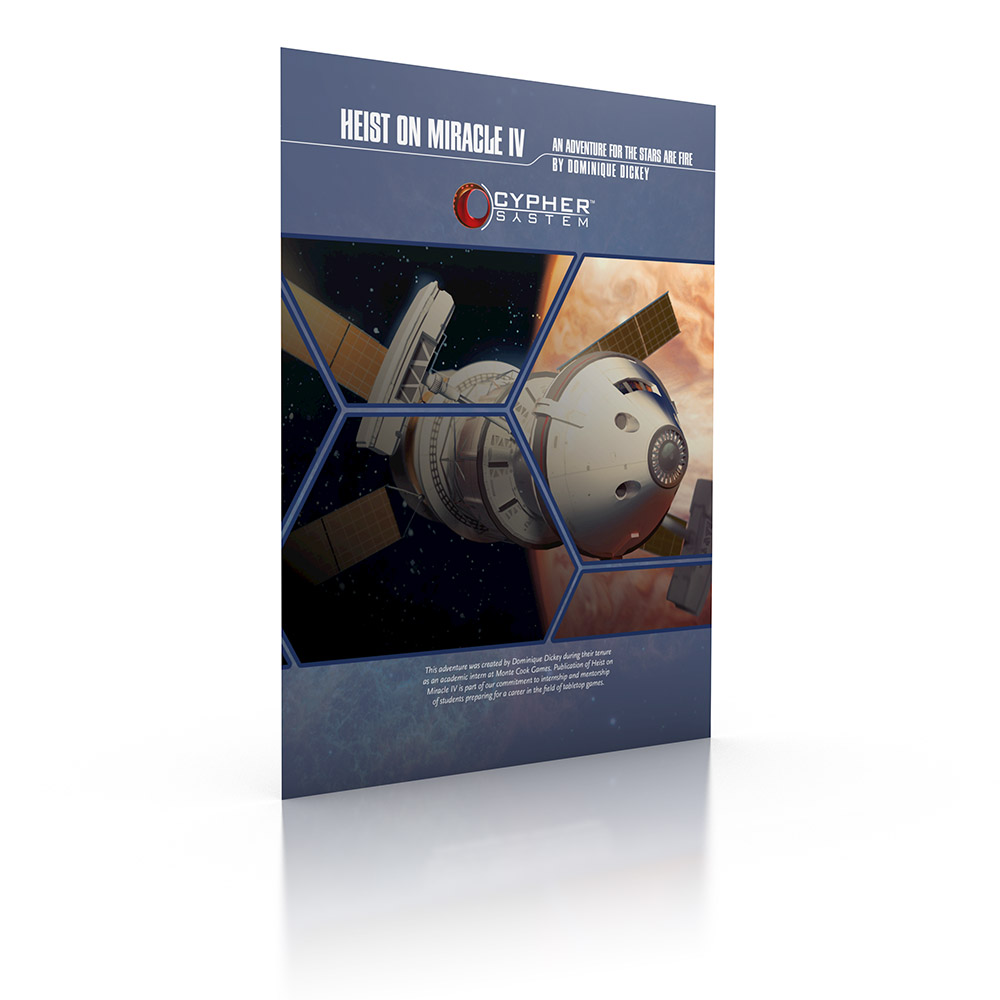 Heist on Miracle IV
Your patron is convinced that evidence of alien intelligence has been uncovered on the research station Miracle IV, and she's paying you handsomely to retrieve it. But the station's staff has been replaced with synths, and its AI has some surprising tricks up its sleeve. And it soon becomes clear: whatever's been discovered at Miracle IV, it may be even bigger than alien intelligence. Heist on Miracle IV is an adventure for the Cypher System.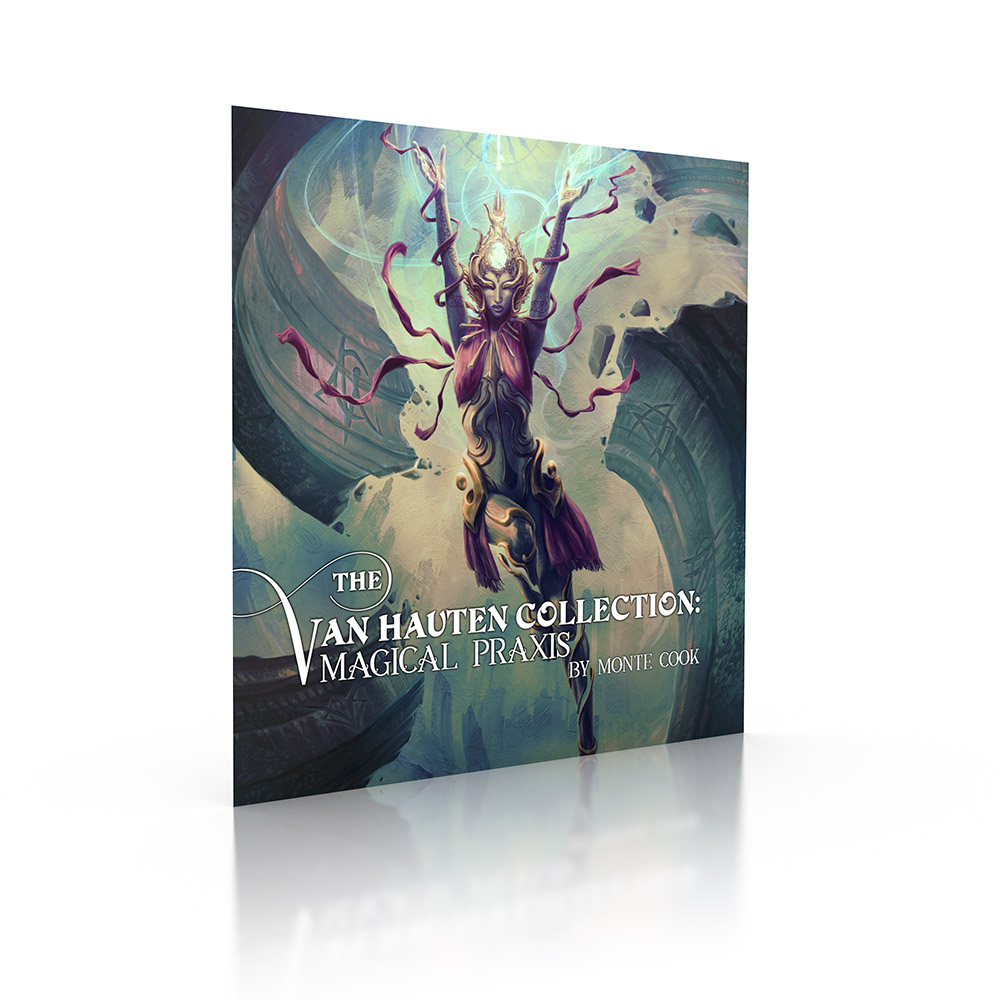 The Van Hauten Collection: Magical Praxis
You can easily gather all your spells, ephemera, incantations, and so on from Book M, The Nightside, the Directed Campaign, and so on into one place—just combine the cards. What about long-form magic, minor magic, and secrets? This PDF gathers them all, from every Invisible Sun source, into one easy-to-browse (and to search) PDF. It makes your Invisible Sun experience even more awesome!