It's been an outstandingly busy week here at MCG! But it resulted in free products, new Numenera titles, and books shipping to Cypher System fans the world over! Catch up quickly with the Cypher Chronicles.
You can get Cypher Chronicles, and other MCG news, delivered right to your inbox! Enter your email address and click the Subscribe button in the right-hand column, and you'll never miss a post. You can also suggest topics for Cypher Chronicles by emailing us at [email protected].


What an incredible week it's been here at MCG. It's impossible to decide which news is the biggest. Why don't we just start at Monday, and go from there?
An Official Carnival Row Cypher System Game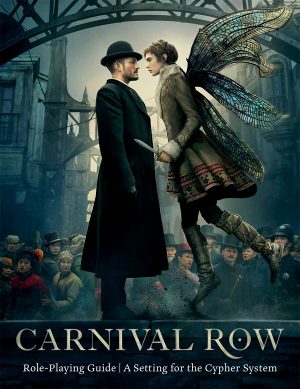 On Monday Nerdist Industries and Monte Cook Games announced a Cypher System RPG product based on the hit TV show Carnival Row. You can get it for free—all the details are here!
You can also watch Carnival Row creator and show runner Travis Beacham run a Cypher System game set in that world: "The Heist on the Row." Season 1 of Carnival Row is available now on Amazon.
Consent in Gaming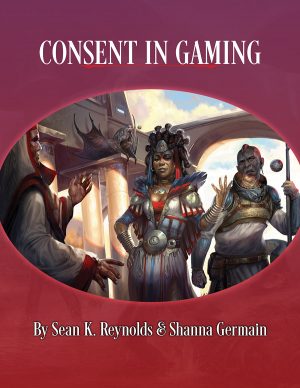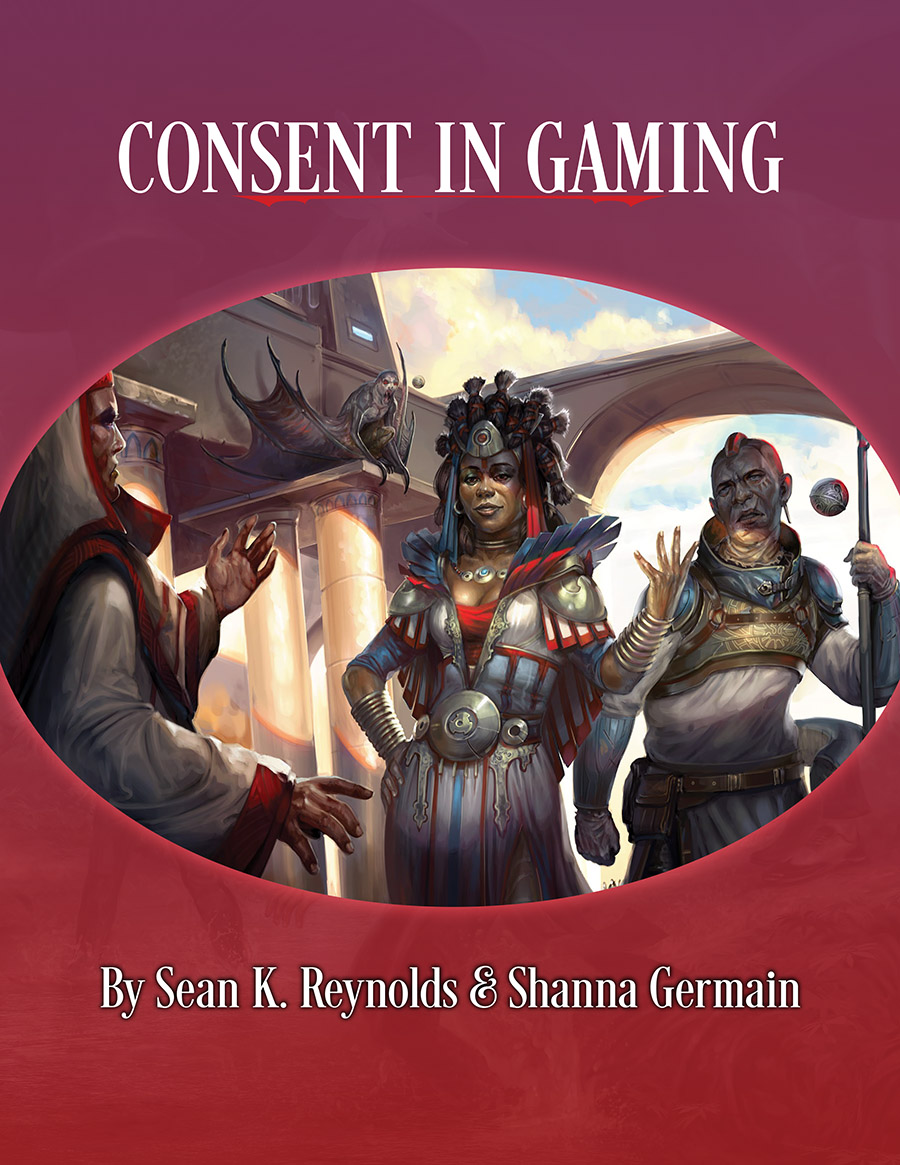 On Wednesday we released a free 13-page PDF, and the response has been huge—nearly 5,000 downloads in the first 24 hours. Consent in Gaming builds on advice given in Your Best Game Ever and topics covered in the forthcoming Stay Alive! to discuss how gaming groups can integrate challenging or mature content into their adventures without jeopardizing anyone's favorite game night.
Announcing Break the Horizon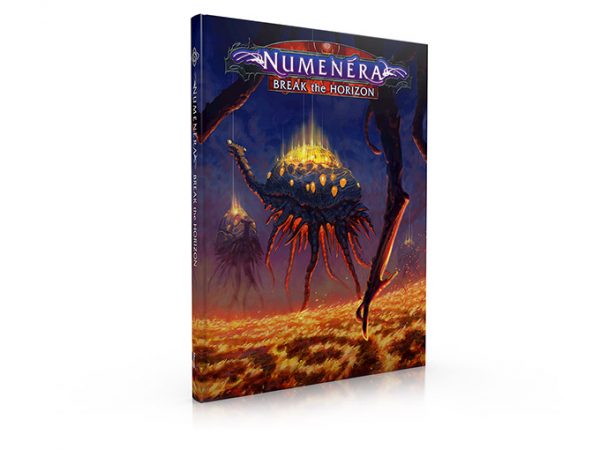 Numenera fans often ask us for a supplement focused on vehicles—particularly since the launch of Numenera Discovery and Numenera Destiny. Welp, on Thursday, the Numenera: Liminal Shores Kickstarter campaign unlocked Break the Horizon, which is exactly that.
Liminal Shores backers are shaping the release schedule for Numenera for the next year or so at least. If Break the Horizon appeals to you, and you want a great deal on the products we're funding, run, don't walk, over the the Kickstarter and make your pledge. It ends today, so don't dawdle!
And a New XP Deck for Numenera
The Numenera: Liminal Shores Kickstarter campaign was busy on Thursday, unlocking this beautiful new XP Deck for Numenera. With 30 cards displaying a unique piece of art on each side, it does double duty as an inspiration deck of 60 gorgeous art pieces.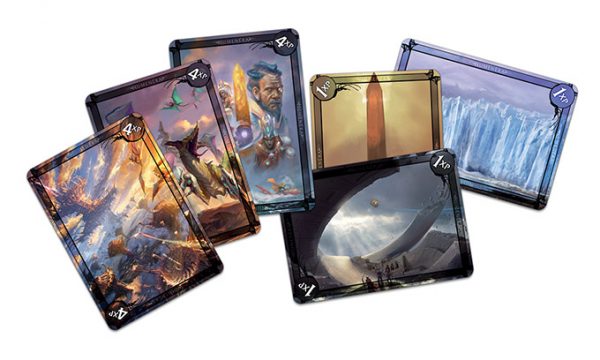 The Cypher System Rulebook Heads to Backers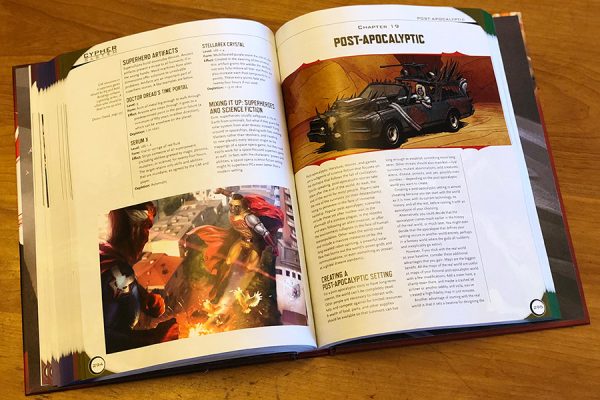 Thursday also saw the beginning of fulfillment of the new Cypher System Rulebook. (And along with it, the Cypher System Character Portfolio.) The first backers will see these in their hands as soon as tomorrow. The rest of us? Preorders are open now, and they start shipping as soon as Kickstarter copies clear the warehouse. There's a great deal, but it ends when preorders close tonight. The Cypher System Rulebook will go into wide release this coming Wednesday.
(That's not all. Also going out the door were backer copies of It's Raining Cats and Dinosaurs!, the Numenera Salvage Deck, The Key, and others.)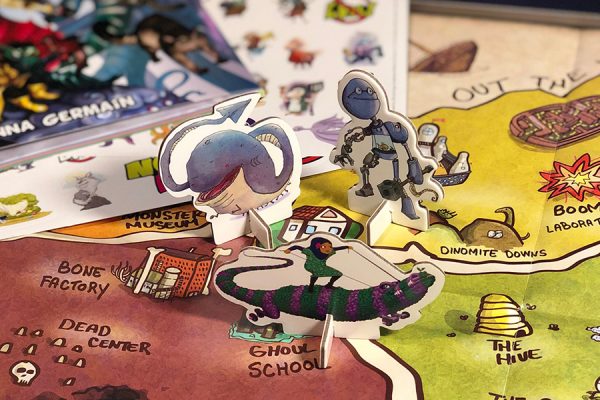 What Will Today Bring?
Whew! With such a jam-packed week, what can we expect today, now that Friday has finally arrived?
At 4:00 p.m. EDT, two Cypher System RPG shows will be streaming:
The Season 3 finale of Callisto 6 on Geek and Sundry, with Eric Campbell and Sam de Leve who both worked on the Carnival Row Role-playing Guide
Tablestory's Numenera show Simulacrum, which follows a bunch of streamers trapped in a virtual reality game set in the Ninth World
And of course, the Numenera: Liminal Shores Kickstarter campaign ends this evening at 6:00 p.m. PDT. We have all day to see what it uncovers!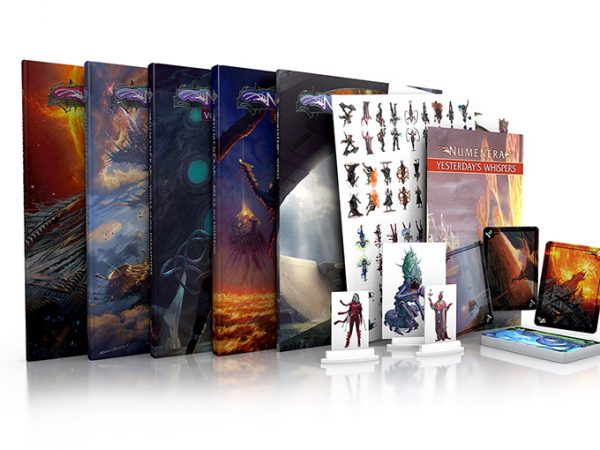 Raffle to Win a Numenera Deluxe Corebook Slipcase Set
Enter to win a deluxe corebook slipcase set of Numenera Discovery and Numenera Destiny by helping us spread the word about the Numenera: Liminal Shores Kickstarter! Simply go to this Gleam page and retweet, post, click, and like to help raise awareness of these awesome new books (and more) before the campaign ends.