MCG is on break next week! Get an insight into what we're doing to recharge our batteries. Plus, we round up a ton of great streaming shows to watch, and inspiration of natures scientific, artistic, and downright mysterious.


Building Tomorrow is Coming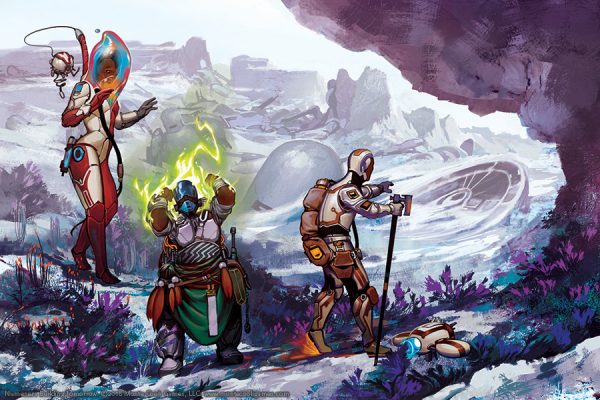 We previewed some cool new art and details of the upcoming Numenera book, Building Tomorrow. New communities (and community threats), hundreds of new numenera items, plans for crafting, and even creature followers! Building Tomorrow will be coming hot on the heels of the official release of Numenera Discovery and Numenera Destiny, and we can't wait. (If you're eager to get the corebooks before street date, the preorder window is open just a little longer.)
MCG on Break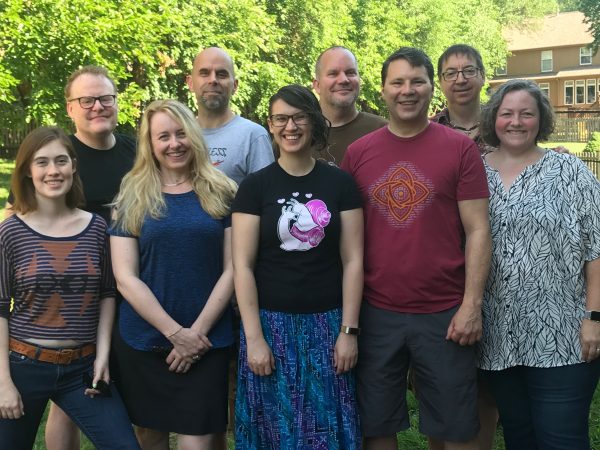 MCG will be closed from September 10th – 17th (full details here). What are we getting up to?
Sean and his girlfriend are going to see Cirque du Soleil!
It's all writing, all the time, for Monte and Shanna, who are doing a writers' retreat. Shanna is working on Tomorrow's Bones, the seafaring Numenera novel funded by the Numenera 2 Kickstarter, while Monte will be putting the final touches on Invisible Sun's Secrets of Silent Streets.
As for me (Darcy), I'm back on my fekaĵo, learning and practicing Esperanto with my roommate! If you're interested in learning the super-easy "International Language," there's now a Duolingo course. I love listening to this Skyrim Let's Play in Esperanto. All the geekiness.
Bruce is staying at a vacation rental where he'll play Destiny 2: Forsaken, write fiction, nap, hike, see local music, and whatever else strikes his fancy.
Tammie and Charles will be at Alliance Open House this weekend, talking to fantastic retailers from all over.
Bear has been making very bad jokes lately, and I've assigned Zoa to train him in the ways of less groan-worthy jokes. We can only hope for his success.
This Week in Streaming
Unearthly Twilights – A brand-new Invisible Sun actual play started this week on the WebDM Twitch channel with a fantastic cast! This first episode was the First Session, and they will begin action mode sessions weekly on Wednesdays at 5pm PDT going forward. Very fun to watch!
In lieu of Bearing the Light this Tuesday, I talked hairstyles of the Ninth World and Satyrine in an impromptu Twitch chat, and gushed about some of our recent releases and upcoming products. I also teased that Cypher Chronicles might be experimenting with a video show–get excited! What would you like to see in a weekly video series?
Tonight is Issue 4 of Callisto 6, the delightful Cypher System supers/cyberpunk show on Geek & Sundry: 4pm PDT on their Twitch channel and Project Alpha. Issue 1 is on YouTube, or you can watch all the existing episodes on Twitch if you're a Geek & Sundry subscriber.
On Saturday, Grant Ellis and Marsie Vellan are running Cypher System games for charity World Suicide Prevention Day. Check it out!


Ever been curious about the Beanstalk in the Ninth World? A real-life experiment to develop a "cosmic elevator" is currently underway! Read more here. Seskii next?
Above the Clouds is a beautifully illustrated comic from freelance illustrator Melissa Pagluica. Melissa has been working on this comic for five years, and is now ready to turn it into a book.
Shanna has practically begun writing this heist novel upon reading this headline, but in the meantime, it would make a great adventure setup!

$40,000 Insect and Lizard Theft Was an Inside Job, Police Say.