A celebration of the diegetic joy of props, an excerpt from the book So, You're Dead. You're So Dead by Sofia Garcia, news about Numenera and space elevators, and gorgeous art and other RPGs inspiring us this week!
You can get Cypher Chronicles, and other MCG news, delivered right to your inbox! Enter your email address and click the Subscribe button in the right-hand column, and you'll never miss a post. You can also suggest topics for Cypher Chronicles by emailing us at [email protected].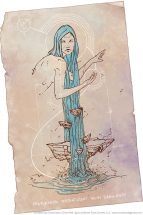 There's something magical about being able to touch, hear, taste, or otherwise experience something that is part of a fiction. The roar of animatronic dinosaurs, drinking Butterbeer at Wizarding World, or realizing the film's soundtrack is actually originating from a character's radio (a "diegetic sound"—audio which emerges from an in-fiction source).
In the tabletop world, we can tap into this sensory connection to our stories by listening to atmospheric music, enjoying themed food and drink (see recipes in Your Best Game Ever!), and of course by using props.
Invisible Sun already comes with tons of props and "diegetic items" like the Testament of Suns, a big six-fingered hand statue that every vislae (besides apostates) would carry. We've also come out with a second prop set and a prop-crafting kit for you to make custom props, so . . . We're serious about props.
However, Enchiridion of the Path takes props to a new level. It is a gorgeous 128-page spiral-bound book with perforated edges so the GM can rip out each of its handouts, props, and book excerpts for the players to discover, just as their characters are touching and puzzling over these items in your narrative.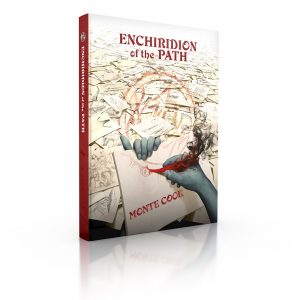 The book is focused on the Path of Suns, with handouts related to the player characters' explorations and discoveries about the various lands, denizens, and secrets of the Suns. Learn about the mysterious, ever-changing elderbrin of the Gold Sun. Attend a lecture by Professor Nella Othemala on "Locations in Nowhere," a discourse on various sites in the Blue Sun. The first hundred-odd pages are all handouts, with a GM's section at the back half for easy reference and guidance to using these props and exploring the Suns with your players.
I cannot wait to use this book, and am torn between devouring it immediately and waiting for Sean to GM our next session of the Invisible Sun narrative in which I'm a player!
Preorder Enchiridion of the Path now to get yours ahead of street date.
Consent in Gaming Form-Fillable Checklist
Last week, we released Consent in Gaming, a free PDF filled with advice and tools that you and your group can use to help curate the kind of content that you want to explore in your games! It received a lot of attention, as well as a request for a form-fillable version of the Consent Checklist, which we've now provided! You'll find it attached it to the main download, and if you've already "purchased" the product, simply re-download the file from your MCG shop account's Downloads section.
Miss out on Numenera: Liminal Shores?
Did you miss the Numenera: Liminal Shores Kickstarter campaign? Not to worry: You can still get in on the Kickstarter deals when we open up our pledge manager in BackerKit. Sign up for this mailing list and we'll notify you when BackerKit opens.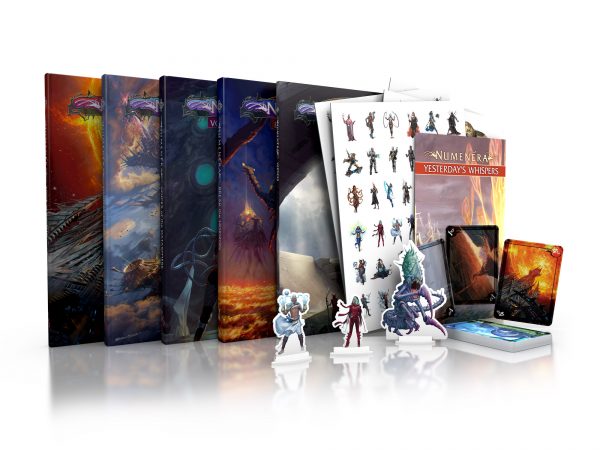 Simulacrum Comes to an End
Simulacrum is the extremely meta, exciting, and tense streamed campaign of Numenera by Tablestory. Catch the first eight episodes on YouTube, tune in tonight at 4 p.m. PDT on Tablestory's Twitch for episode 9, and catch the finale on October 4th!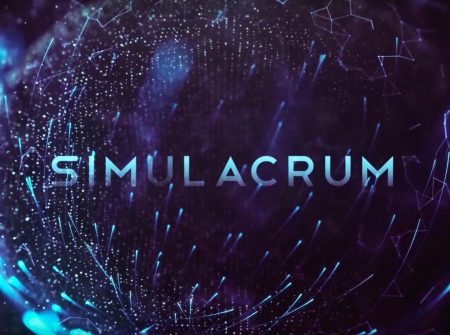 This fresh art from the forthcoming Swordsfall RPG took my breath away! Numenera fans and fans of any science-fantasy will find so much to love here. The creator said on Twitter:
"And this, is how Tikor was created"

Another Tumo Mere masterpiece and the cover image for the Ishvana cover of Drift of Dreams.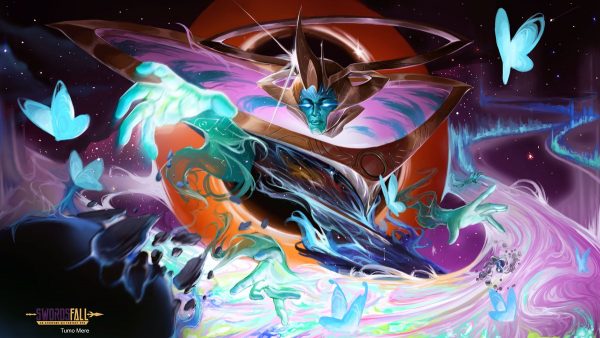 Bear brings our attention to PunkApocalyptic: The Roleplaying Game! This is Robert Schwalb taking the popular miniatures boardgame and bringing it to life as an RPG instead. He has a love for the dark and gritty games, and we're sure he won't disappoint here.
Charles found this heckin' amazing story: A space elevator not on the earth, but the moon. Because the moon is tidally locked to the earth, this elevator could dangle almost all the way "down" to earth, so that delivering cargo to it would be about as hard as lifting a geostationary satellite to orbit.  And the best part: In the lower gravity context of the moon, it's all doable with today's technology, and cheaply, too. Like around a billion dollars.