October is shaping up to be crazy for Numenera—crazy awesome! Let's have a look at the month ahead of us!
You can get Cypher Chronicles, and other MCG news, delivered right to your inbox! Enter your email address and click the Subscribe button in the right-hand column, and you'll never miss a post. You can also suggest topics for Cypher Chronicles by emailing us at [email protected]


The Ninth World Meets the Real World—Next Week!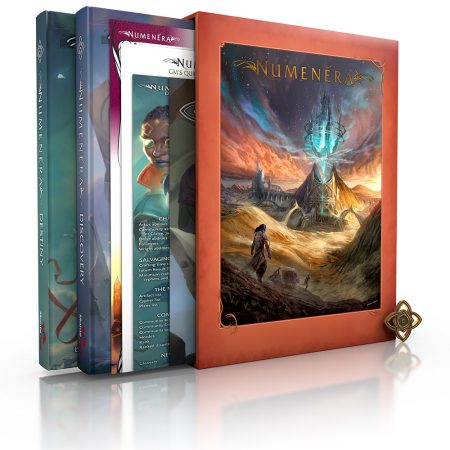 It's been weeks since we started shipping Numenera Discovery and Numenera Destiny to Kickstarter backers and debuted the slipcase set at Gen Con, so if you're a backer or pre-order customer it's tempting to see it as "old news," but: The street date for the new Numenera corebooks is next week! Wednesday, October 3rd, to be precise. We could not be more excited—this is the biggest launch of MCG's history, with a beautiful new version of our flagship game.
On that date Numenera will be available at game stores worldwide (as well as the MCG Shop). The Discovery and Destiny Slipcase Set will lead the charge, with the individual corebooks and the Numenera Player's Guide following during the month of October. If you're a diehard fan you know all about these titles, but thousands and thousands of gamers will be experiencing the new corebooks for the first time!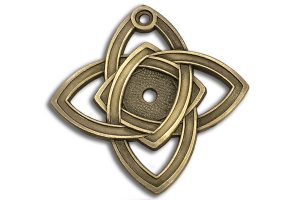 Great Numenera Discovery and Destiny Adventures—Only at Your FLGS
The launch of the new corebooks is heralded by new adventures: The new season of Cypher Play! This is a jam-packed season, with half again the usual volume of content. The first session is entitled Building Amber Keep, and it sends the PCs into the steadfast to investigate an Amber Gleaners waystation where things have not gone as planned. What horrors await them? You can only find out by signing up for Cypher Play, and you can only do that at your FLGS. The new season launches next week!
Building Tomorrow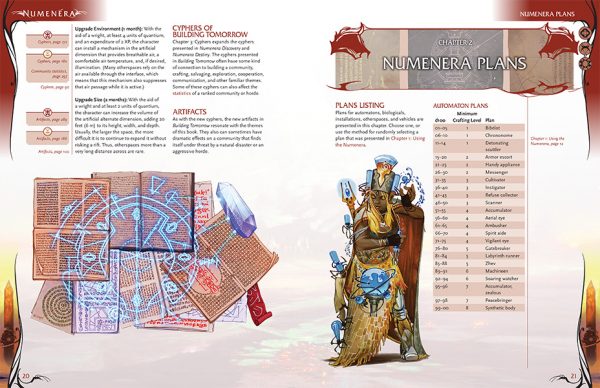 With all that, could we fit anything more into the crowded month of October? How about the launch of the next Numenera supplement? Building Tomorrow releases in mid-October. This beautiful book, penned by Bruce Cordell, builds on the great new rules and modes of play introduced in Numenera Destiny, and includes over 300 numenera items to discover or explore, high challenges that threaten isolated communities, making the basis for adventures or even entire campaigns, lots of cool options for gameplays (like creature followers), and new types of iotum, among other things. You can download a free preview (and place your preorder) from the MCG Shop now!
PAX Unplugged
MCG is going to PAX Unplugged, in Philadelphia November 30 – December 2. Are you in the mid-Atlantic region? Do you love to play games? Why are you reading this if you don't? We've just unveiled our plans for this show—you can read more here.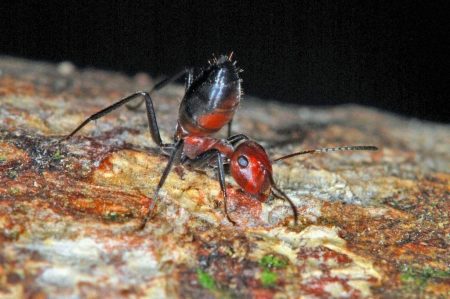 More kids should get into RPGs. That's pretty self-evident, but in case you need a list of great reasons (and some great discussion of why those reasons are important), Geek Mom has eight of them.
Hey, I have an idea for defending the nest: When the enemy gets close, let's all split open our guts and spray the enemy with toxic goo! Sounds like something from Kingdom Death: Monster, but it's really the defense mechanism of a newly discovered ant species. Ew!