Great news: We have Beasts of Flesh and Steel in our hot little hands! Less great news: Today we say farewell and best of luck in your new adventure to our good friend Darcy Ross. It's all among the goodness in this week's Cypher Chronicles!
You can get Cypher Chronicles, and other MCG news, delivered right to your inbox! Enter your email address and click the Subscribe button in the right-hand column, and you'll never miss a post. You can also suggest topics for Cypher Chronicles by emailing us at [email protected].

A Fond Farewell to Darcy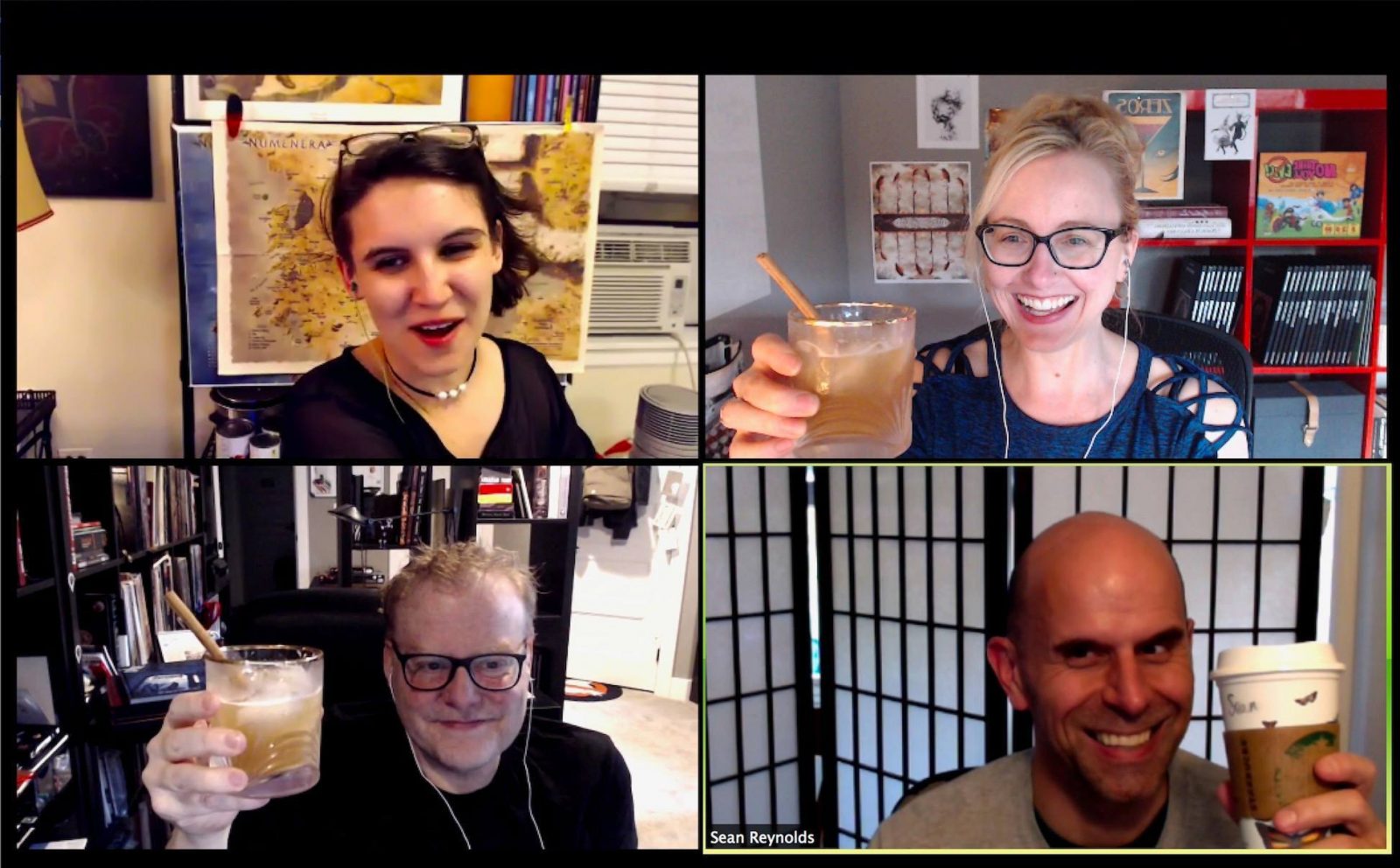 Today we say goodbye to Darcy Ross, our Community Relations Coordinator of the past three-plus years. While she leaves the employ of Monte Cook Games today, she was a much-loved member of the MCG community before she joined us in an official capacity, and we suspect she'll continue to be a joyous voice in the community for years to come. As much as we will miss her in the virtual halls of MCG, we can't help but share her excitement for the new adventures she has ahead of her!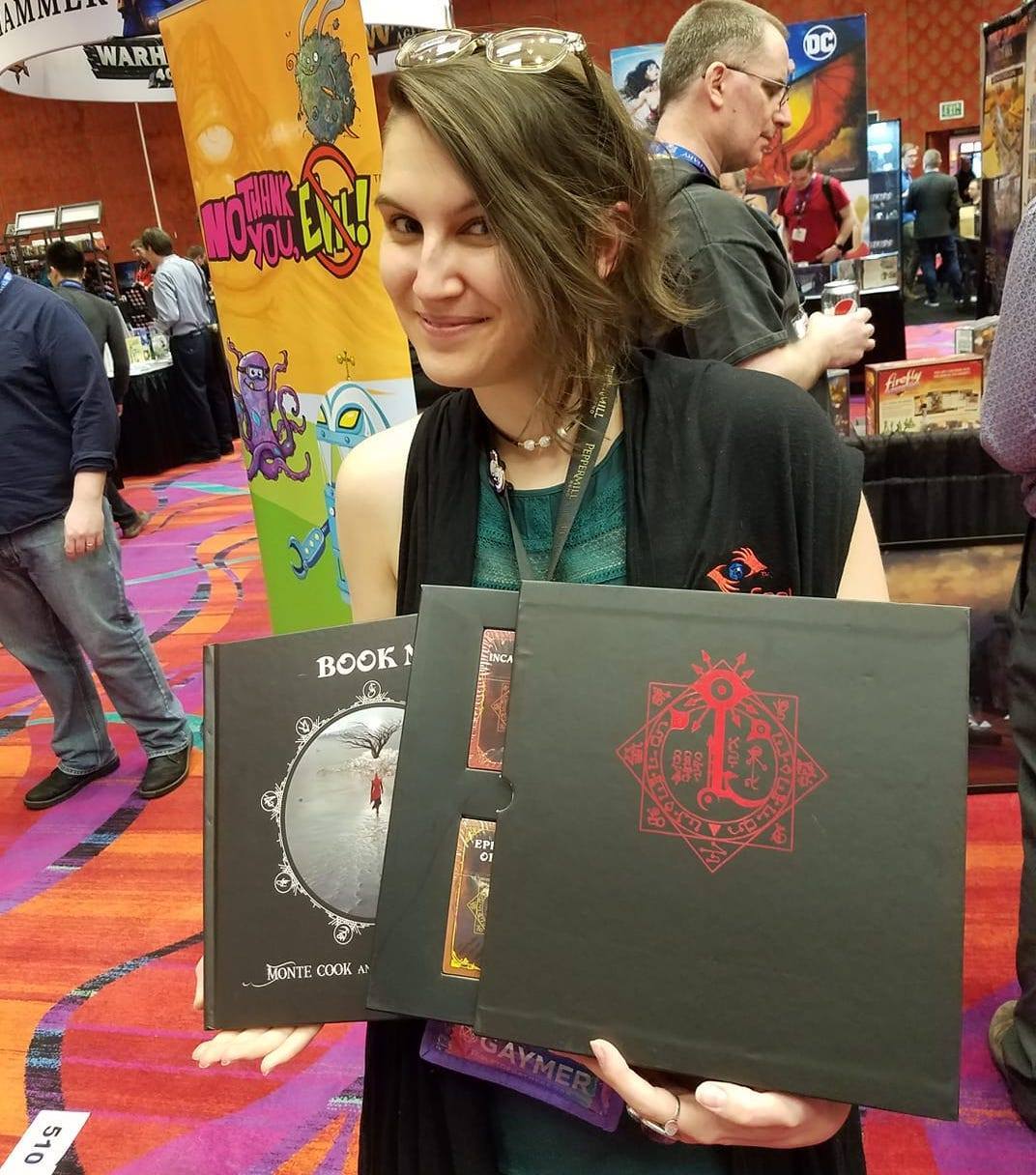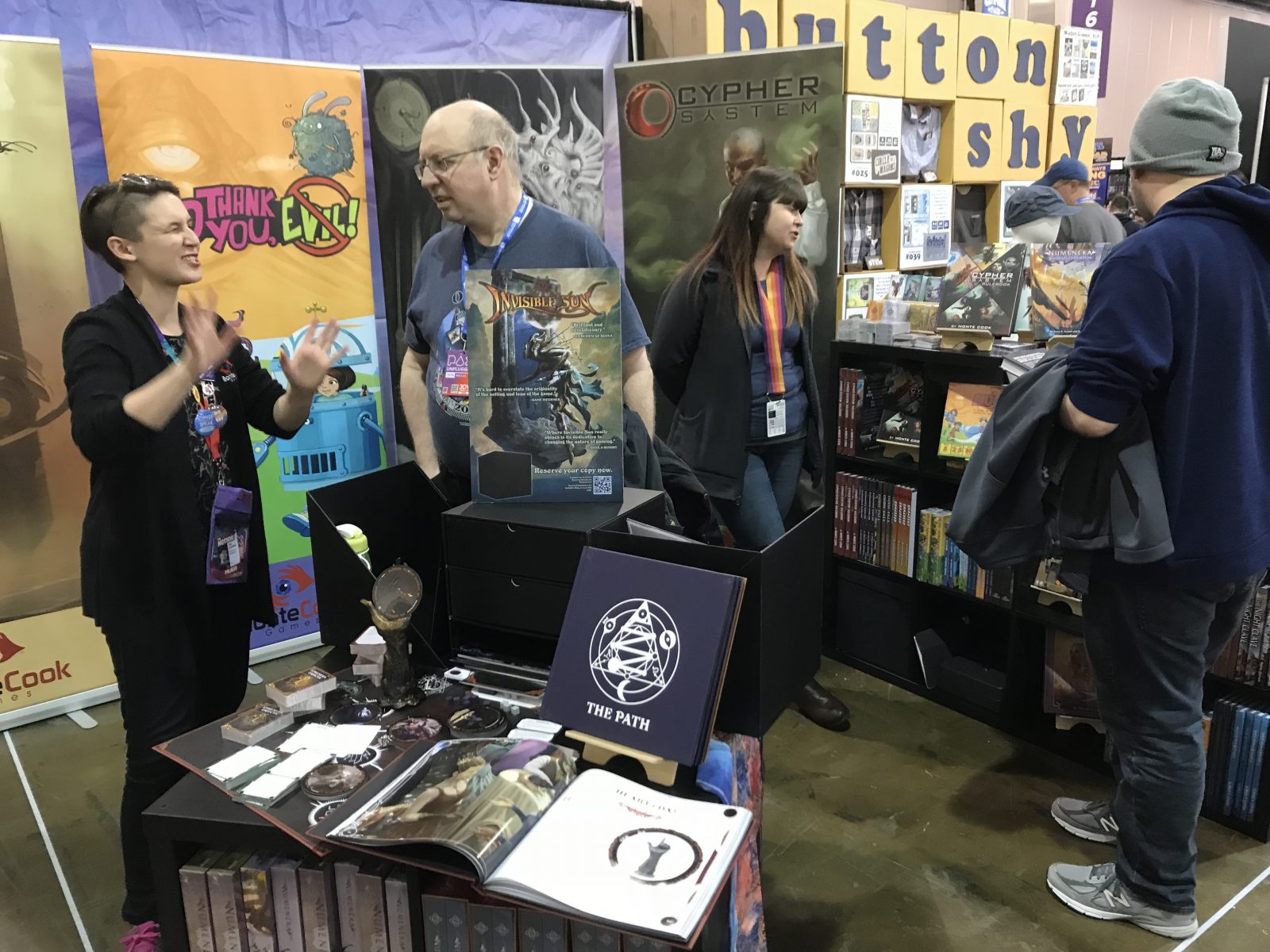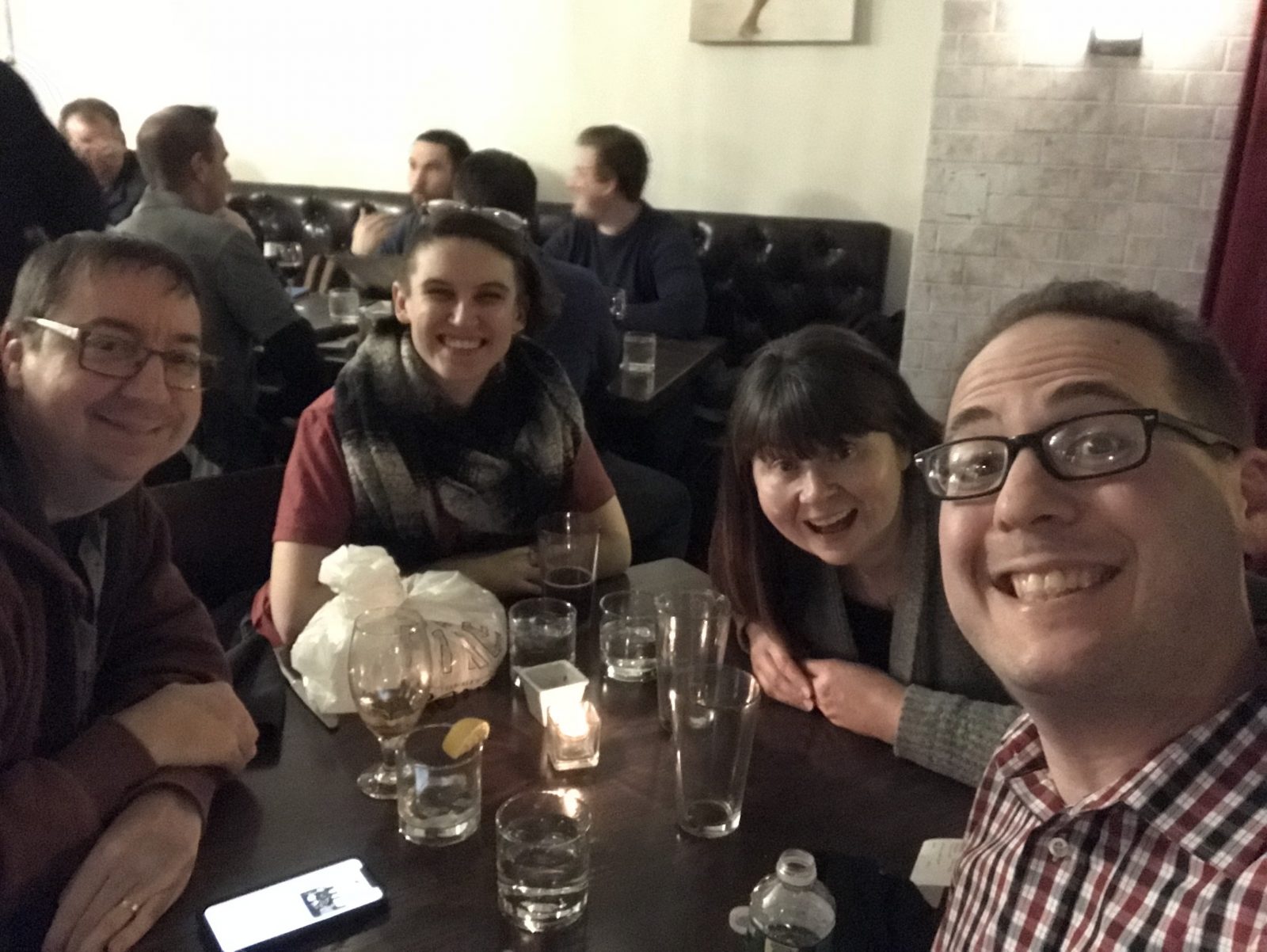 Check Out Beasts of Flesh and Steel!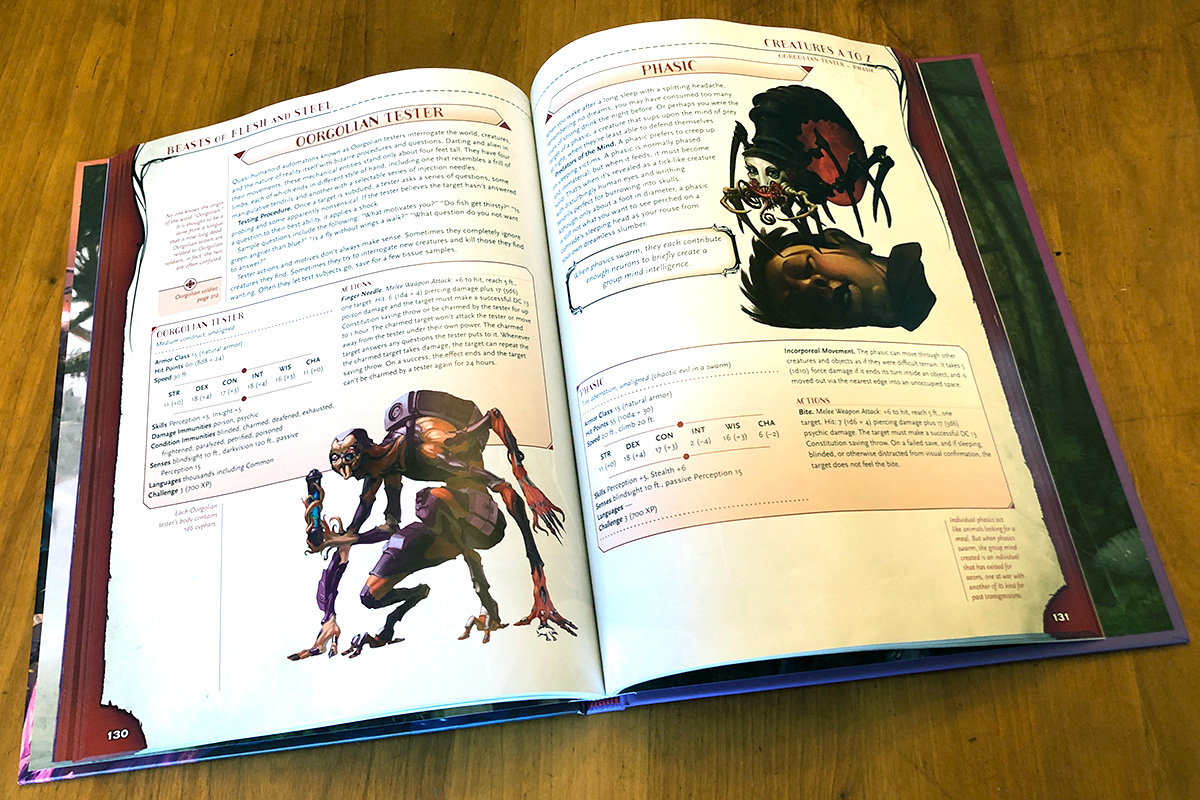 A couple of weeks ago, we gave you a sneak peek at a creature from the forthcoming Beasts of Flesh and Steel (you can download a free preview of the book, with even more creatures you can use in your 5e game right now!). Whereas those previews were digital, we can now show you a photo of the real thing! The first-off copies of Beasts of Flesh and Steel reached us this week, and the full print run is currently in transit to our warehouses.
If you backed the Arcana of the Ancients Kickstarter, and this title is among your rewards, look for the redemption process to get started soon (Tammie says to tell you that soon means next week or later, not this weekend).
And if you didn't get in on the Kickstarter, it's on preorder now—preorder copies ship immediately after Kickstarter rewards, so if you order now you can have it a week or three ahead of street date!
We're really pleased with this addition to the Arcana of the Ancients lineup, and the prospect of seeing scores of Ninth World creatures bring their weird science-fantasy vibe to 5e games everywhere!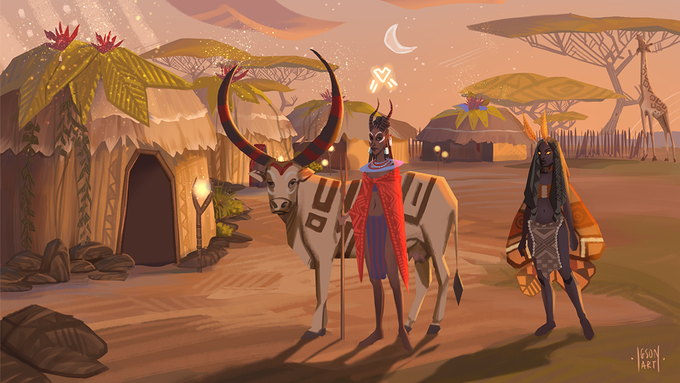 Wagadu is an afrofantasy RPG setting that looks really cool. It's also both a tabletop RPG and an isometric CRPG with a heavy emphasis on actual roleplaying. It looks super cool!

My Invisible

Sun character has discovered the secret language of the ravens, so this comes as no surprise to him, but: Even here in the Grey, it turns out that crows have consciousness. (In the Actuality, sometimes even chairs have consciousness—but here in our world it's only previously been demonstrated in primates.)

We've had a busy summer! Here's a quick look at some recent releases you might have missed!