It's Darcy here with creature features and more cool stuff this week in Cypher Chronicles!
You can get Cypher Chronicles, and other MCG news, delivered right to your inbox! Enter your email address and click the Subscribe button in the right-hand column, and you'll never miss a post. You can also suggest topics for Cypher Chronicles by emailing us at [email protected]

This week has been the launch of Numenera Discovery and Numenera Destiny! To celebrate, we raffled off Numenera Starter Sets on the launch day, and winners have been selected. That was a fun experiment that we'd love to do again, so make sure to subscribe to our newsletter (on the right sidebar) and follow us on social media (Twitter, Facebook) to keep in the loop!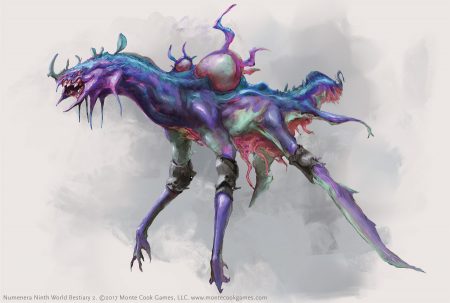 Sean introduced us to the cool new nonhuman followers coming in Building Tomorrow, and that got me to thinking (a dangerous activity, I know)…
One of my personal favorite aspects of the Ninth World is the surprises it can bring–what appears beautiful may hold hidden dangers; what appears monstrous may be just the asset or companion you need.
As I thumb through a bestiary, I love finding the most terrifying creatures and wondering how they could feature as a protagonist in our stories. Can you imagine a thief who'd trained an exigen to spirit them away into a mirror dimension during heists, and back out when the coast was clear?
I'd love to hear the unusual ways you've had creatures come to help your characters–tell us on social media so I have more ideas to throw at my players!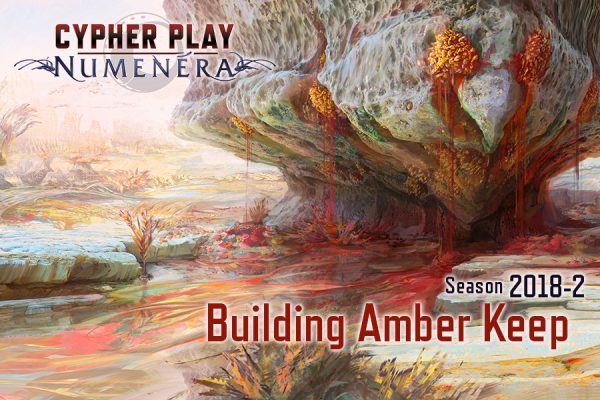 In addition to the new Numenera releases this week (try saying that three times fast), we're launching a new season of Cypher Play: Building Amber Keep by Bruce R. Cordell and Sean K. Reynolds! Talk to your friendly local game store about whether they're running this cool free program full of new adventures you can't get anywhere else.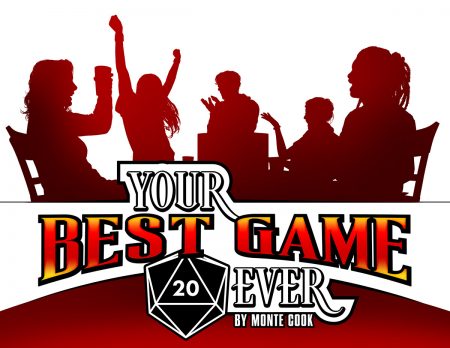 Your Best Game Ever preorders close on October 12th! Because the Kickstarter enhanced so many aspects of the books, even the add-on prices are likely a great deal compared to what the books will sell for in stores.
While there's lots to love for any Cypher System fan (and this is a great introduction for new Cypher System fans), don't forget that Your Best Game Ever will be packed with advice for any fan of role-playing games. Players, game masters, designers, experienced and new–this is a book (and audiobook!) for all of us.

Epic d20 Coins from Campaign Coins! Numenera and Invisible Sun medallions were produced by Campaign Coins, and they are making the Numenera shin sets–these people make seriously cool stuff.

Thirteen Demon Princes: Hell's Favorite Dating Show. Demons need love too, okay? This wholesome dating game is based on Singularity, which I contributed to! I can't wait for this game, and especially to play it with Invisible Sun demons I've created.