A portal into the datasphere. A search for self—well, several searches, actually. And a live interview with MCG designer Sean K. Reynolds. Catch it all in this week's Cypher Chronicles!
You can get Cypher Chronicles, and other MCG news, delivered right to your inbox! Enter your email address and click the Subscribe button in the right-hand column, and you'll never miss a post. You can also suggest topics for Cypher Chronicles by emailing us at [email protected].

A Vertice Has Opened . . .
. . . and you now, once again, have an opportunity to enter the datasphere!
If you missed the Numenera: Liminal Shore Kickstarter Campaign, do not despair. We just opened BackerKit, and for a limited time you can make a late pledge and get in on these exciting books and incredible deals.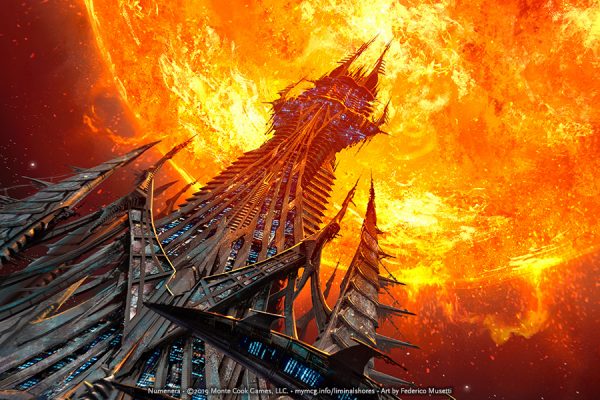 Don't miss out—this vertice is only open for a limited time. Jump in now before it closes again!
Find Yourself. Seriously. Before It's Too Late!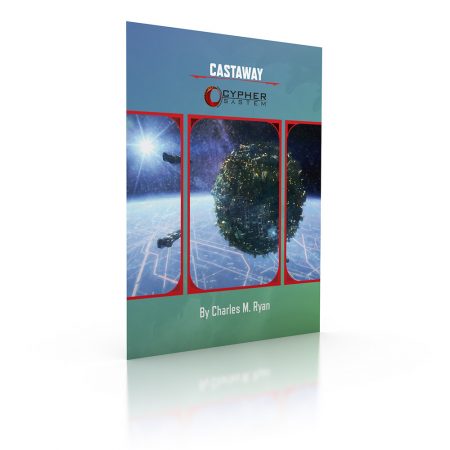 Looking for something fun to play with your new Cypher System Rulebook? This week we launched Castaway, a science-fiction adventure with a healthy dose of personal horror. The PCs find themselves marooned on a mysterious planet without weapons, equipment, or even their memories. To survive the hostile flora and fauna—and the powerful forces hunting them—they'll need to unravel the mystery of not just this odd planet, but their very identities. If you liked the Ancillary Justice or Leviathan Wakes series of novels, or the TV show Lost, you'll find a lot to love in this hard-charging adventure. And because it was our official Cypher System adventure for Gen Con 2019, it even comes complete with pregenerated characters!
In Other Self-Realization News . . .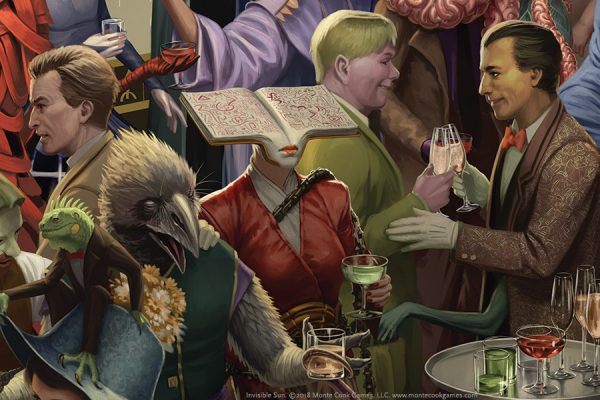 . . . we also launched The Key this week. Of the four hardcover rulebooks included in the Invisible Sun Black Cube, The Key is the title most referenced by every player around the table. A sort of "player's handbook" for Invisible Sun, it contains the rules for creating and advancing characters, and many gaming groups prefer to have more than one copy at the table. You can now get The Key in print or PDF separately from the Black Cube.
Check Out these Character Portfolios
We had so many new releases last week that we were barely able to mention the new Cypher System Character Portfolios, which launched last Monday. If you're playing the Cypher System, you have got to check these out. They're beautiful, have loads of space, and are just the right size. You'll never go back to plain old laserprinted character sheets!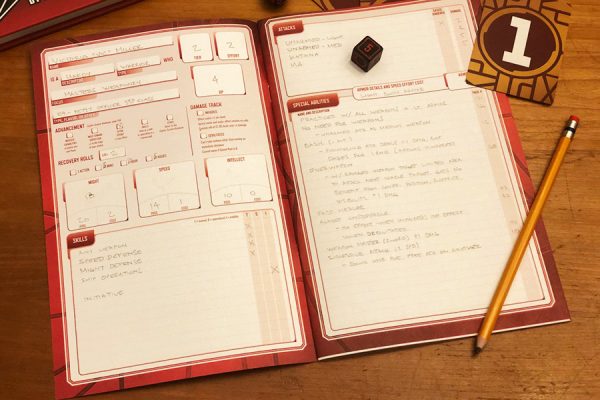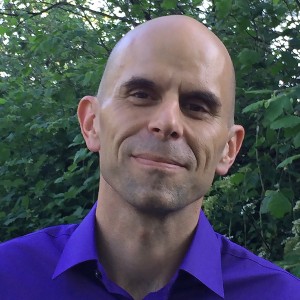 Catch MCG's Sean K. Reynolds in a live interview on the Marlowe House Twitch channel. He'll be live on Tuesday, October 8th, at 9 p.m. EDT (6 p.m. PDT), or you can catch the interview when it's posted later to the Marlowe House YouTube channel. Sean has been working on some interesting stuff lately, including the forthcoming Stay Alive! horror sourcebook for the Cypher System, along with Arcana of the Ancients, which will bring many of Numenera's awesome science-fantasy concepts into 5e. Will he talk about these? Other cool goings-on at MCG? You'll have to watch to find out!