Iadace and welcome to Cypher Chronicles!
Get Cypher Chronicles, and other MCG news, delivered right to your inbox! Enter your email address and click the Subscribe button in the right-hand column, and you'll never miss a post. You can also suggest topics for Cypher Chronicles by emailing us at cychron@montecookgames.com.

Only 7 Days Left to Join Numenera 2: Discovery and Destiny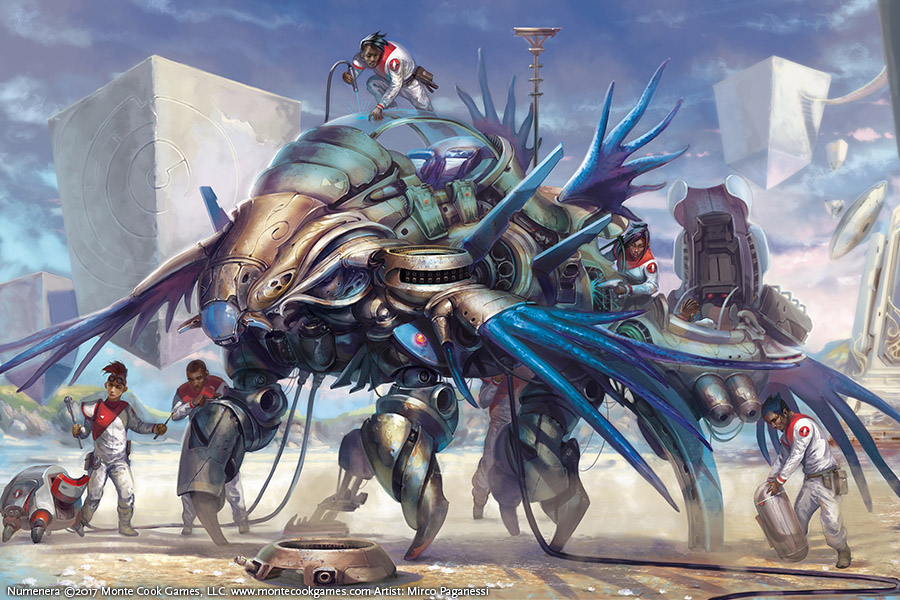 The Numenera 2: Discovery and Destiny Kickstarter ends one week from today, so time is running out. If you aren't part of this ground-breaking, exciting campaign yet, check it out to see all the fantastic rewards. Reward levels start at just $25, and every backer level includes the exclusive 64-page+ sourcebook (with poster map) The Trilling Shard, Discover Your Destiny, and 50% off Torment: Tides of Numenera.
And please, share, share, share! Tell your friends and your friends' friends why you love Numenera and why they should be a part of our community! #numenera2
Ninth World Bestiary 3
Ninth World Bestiary 3 has been funded…huzzah! We're thrilled we get to make this book, and surpassing $517,255 marks an important milestone for us: The #numenera2 campaign has now passed the original Numenera Kickstarter campaign, which made Numenera a reality and brought to life Monte Cook Games. Thank you from the bottoms of our hearts. Now, let's keep sharing this campaign and see what other wonders and weirdness we can bring forth!
In-depth Info on Numenera 2
Bruce has written two great articles this week that dig deep into the new stuff coming with Numenera 2.
Crafting and Salvaging in Numenera Destiny takes a look at how people of the Ninth World shape their environment using the weird and wonderful remnants they find. And for PCs skilled at searching the ruins, this means they have the means to build a better future.
Find out more about one of the new character types in Numenera 2. In A Look at Arkai: Leaders and Communicators, Bruce tells us all about the Arkai, the character type to play to be leaders in the community. These are the characters who inspire their followers to complete a dangerous expedition, or bring an entire community together to face a difficult challenge.
Numenera 2 on Twitch
Watch live video from MonteCookGames on www.twitch.tv
Did you catch MCG's design team playing
Numenera on Twitch
? Watching the game in action is a great introduction to some of the new character and story options. We have plans to do more playing of games on Twitch, so stay tuned.
The Nebula Reading List
We're thrilled that Torment: Tides of Numenera–The Explorer's Guide is on the Nebula Reading List alongside other wonderful game books. If you aren't familiar with Torment: Tides of Numenera–The Explorer's Guide, it takes you into the world of Torment: Tides of Numenera, the CRPG, and expands upon the weird and fascinating places, people, and creatures found there.
Preorder The Night Clave
In the far-future Ninth World, claves of Aeon Priests help their community understand and use the mysterious technologies of the past. But what happens when one of these priests uses this knowledge and power to exploit the people who depend on them? In the region of Steremoss, a group of brave individuals are determined to resist this oppression from the shadows. They call themselves the Night Clave. Preorder The Night Clave now and find out how the story ends. And if The Night Clave is one of your Kickstarter rewards, look for your redemption message in early November.


Art by my kids, 8 and 9, inspired by our first #NoThankYouEvil game from @MonteCookGames including Saw-Tooth witches and Niffle! pic.twitter.com/f97LAY3jvy
— Meshon Cantrill (@meshonlive) September 28, 2017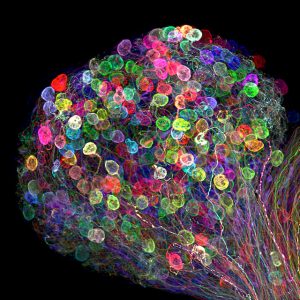 When I need to wrap my head around the weirdness of Numenera or the strangeness of The Strange, I often look to the news and present-day science to inspire me to think about the possible, the impossible, and the future possible. The winners of the Nikon 2017 photomicrography competition show us an unrecognizable world that is all around us, but invisible without magical equipment (ok, it's a microscope, but it is magical to me). And this article on artificial intelligence replicating itself makes my spine tingle.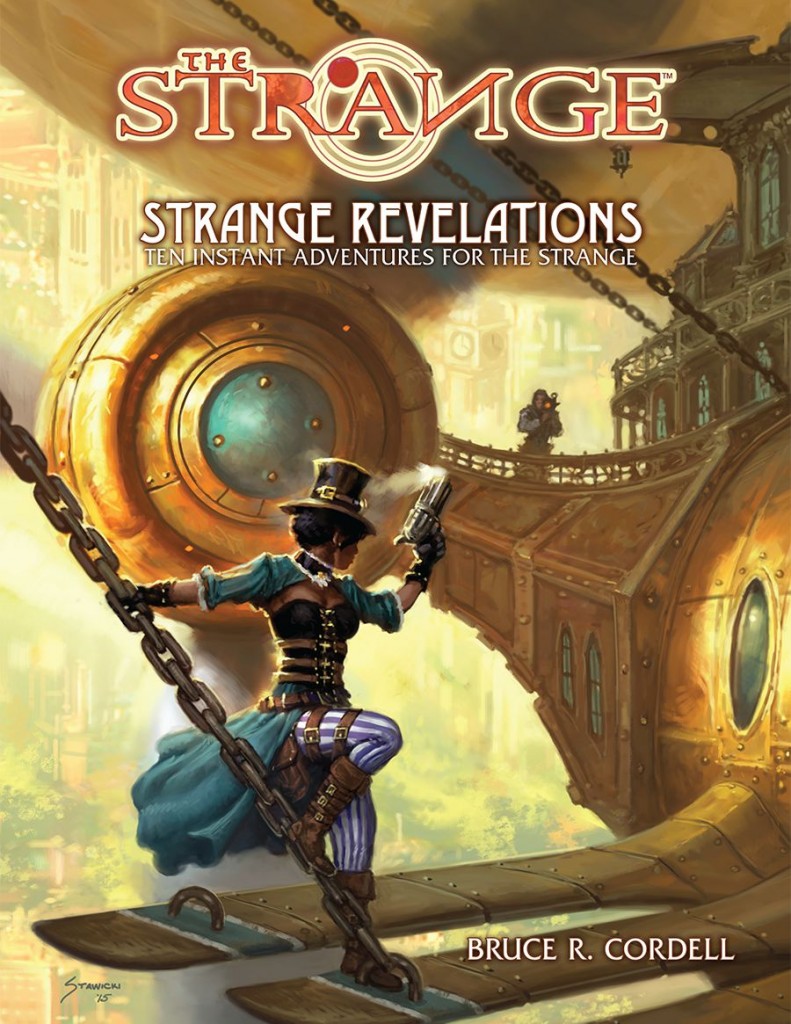 Protect Earth from a malefic Lovecraftian entity. Search for salvage on a derelict spacecraft. Set off into the dark energy of the Strange itself to defend the Orb of Worlds. With ten adventures on Earth and across numerous recursions–complete with maps, NPCs, and all the details you expect–Strange Revelations makes prepping for an RPG no more difficult or time consuming than setting up a board game, while showcasing the wonder and weirdness of the many recursions lying in the Shoals of Earth.