We've overhauled the MCG Shop with a new look and better functionality . . . huzzah! To celebrate, we're extending the preorder time for Beasts of Flesh and Steel. Also in this article, we talk about dino bums, word puzzles made by friends, spooky stories, and more. Read on, dear reader!
You can get Cypher Chronicles, and other MCG news, delivered right to your inbox! Enter your email address and click the Subscribe button in the right-hand column, and you'll never miss a post. You can also suggest topics for Cypher Chronicles by emailing us at cychron@montecookgames.com.

Beasts of Flesh and Steel
It does what it says on the tin! We didn't bury the lede on this product's title . . . if you want to throw some beasts of flesh and steel (or synth, or extradimensional energy, or . . .) at your 5e players, this is the book to have in your arsenal!
And to celebrate the new look of the MCG Shop, we've extended the preorder period for Beasts of Flesh and Steel until October 28th. Preorder it now and we'll ship it as quickly as possible so you can wow your players with the weirdest 5e beasts they've ever faced! (Can't even wait that long? The free preview contains seven complete creatures you can use right now!)

Storefront Gets an Overhaul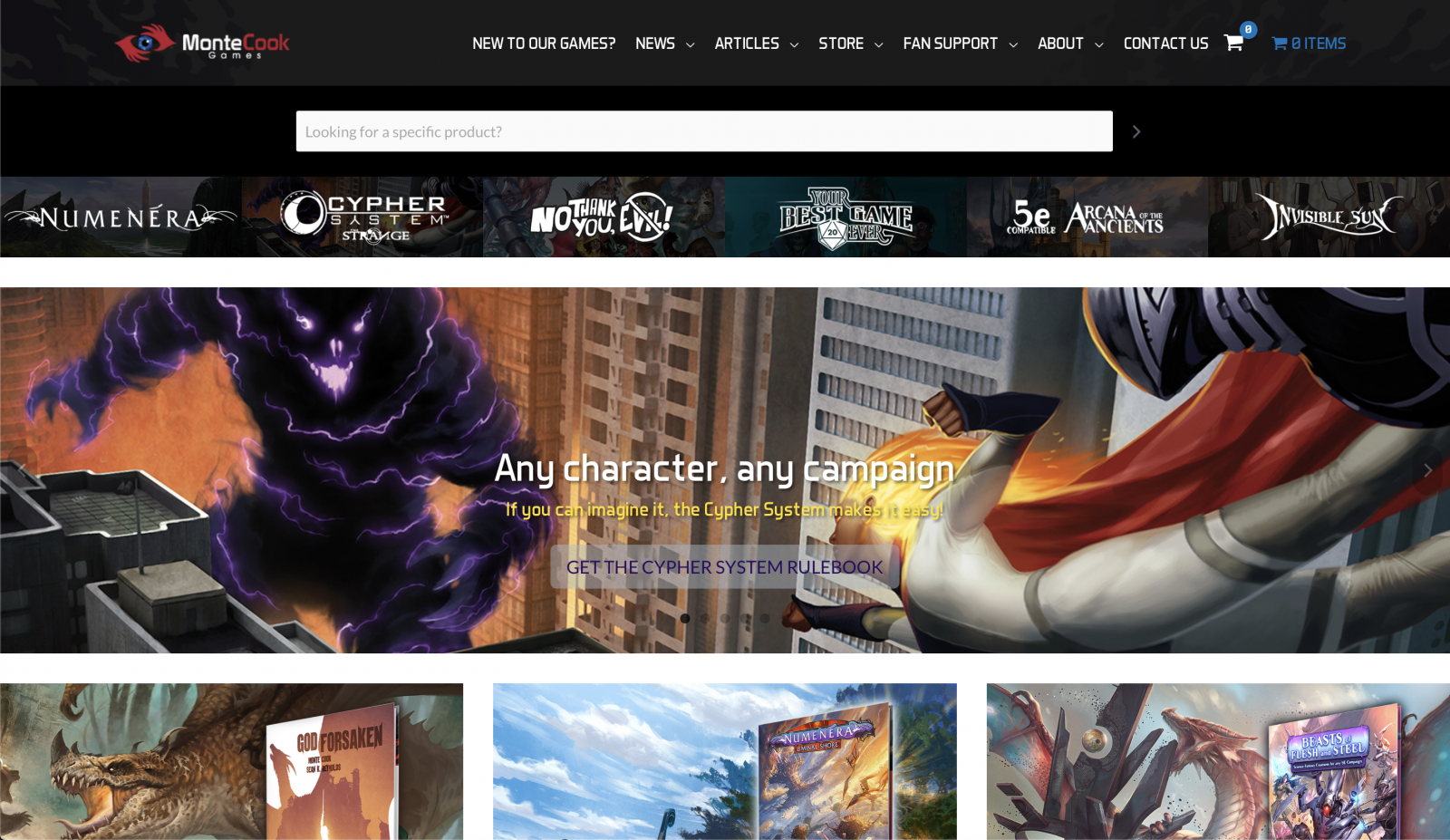 With the help of Jeremy Tolbert, of Clockpunk Studios, Charles has done a smashing job overhauling the MCG Shop storefront. In addition to being stunningly beautiful, navigation for everyone—existing fans and new customers—is now easier.

If you're already into our games, it will be easy to find the newest releases and preorders. If you're new to them, it's easy to figure out where to start. And for anyone looking for a specific title, no matter how new, old, prominent, or obscure, it's easy to get to it quickly. Want to see all of our 5e compatible products? Click on that brand symbol in the header. Looking for free character sheets or a Numenera quickstart? Scroll down to the Free Downloadable Resources section. Take a look—we think you'll like what you see!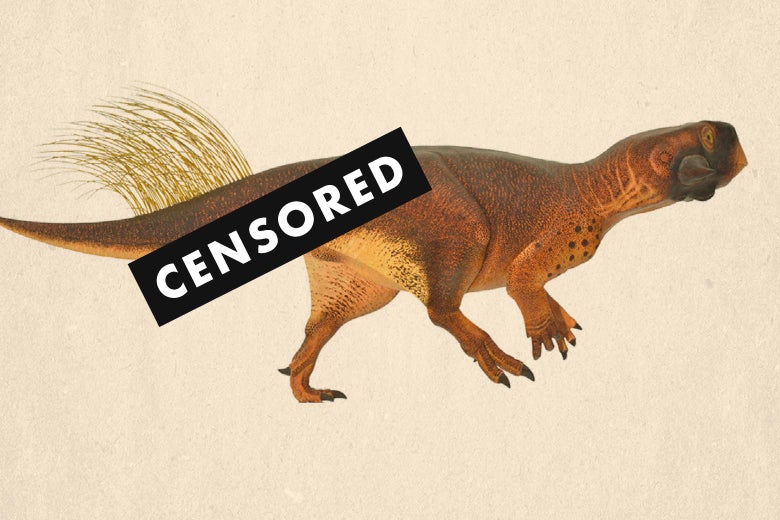 This Slate article about dinosaur buttholes made our day! (That's their word—if the terminology bothers you, you might not like the article!) Bear said, "Looks like we'll have to do an update to Predation." LOL! Jokes aside, it's actual science, and it's actually interesting.
Planet Word is a new museum in the D.C. area that is billed as "a revolutionary museum dedicated to the power, beauty, and fun of language and to showing how words shape the human experience." And if that isn't draw enough for you, our friends at Lone Shark Games (creators of The Ninth World board game) will be installing an exhibit there! Called Lexicon Lane, it will have alphabet-themed puzzle cases for visitors to unlock, escape-room style. We'll let you know when it opens.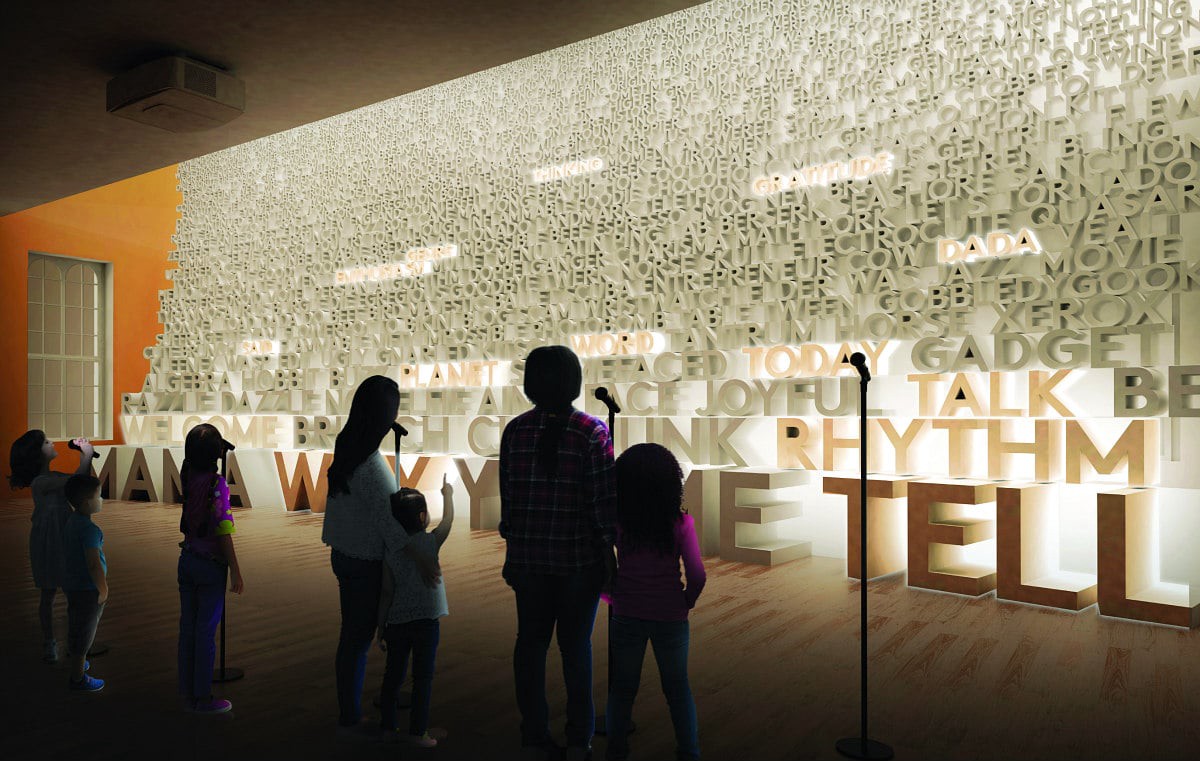 Are you, like me, getting ready for Halloween? Do you, like me, love scary, spooky stories? Well then, turn down the lights, grab a cuppa, sit by the fire, and check out these gems!