Iadace and welcome to Cypher Chronicles!
Get Cypher Chronicles, and other MCG news, delivered right to your inbox! Enter your email address and click the Subscribe button in the right-hand column, and you'll never miss a post. You can also suggest topics for Cypher Chronicles by emailing us at [email protected].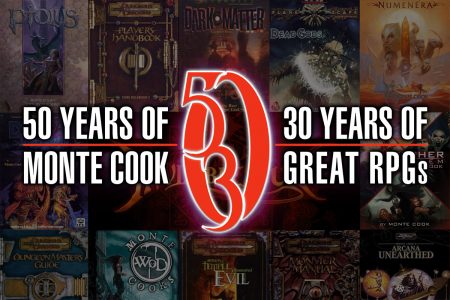 Monte's celebration is almost here, as is his 50th birthday, marking 30 years in game design!
This Saturday, January 27th, join us in playing games or adventures Monte created, from Rolemaster to D&D and Planescape to Numenera! A bunch of stores are hosting events, and fans from all over the world are running a diverse set of games. We wish we could play in this Cypher System Buffy the Vampire Slayer adventure in Austin, TX. GM Alan Sisco gives the character sentences for the cast of characters in the Facebook thread–so cool!
It's simple to participate in this one-time-only event:
Organize your game on the 27th, whether at home or in stores. Check out the list of stores supporting events here, or talk to your FLGS about hosting a game you run!
Post photos and stories about your events on social media, with the hashtag #HappyBirthdayMonte—that's how Monte will see them. Thank you to everyone who has messaged us already.
Report your game & get presents! Let us know who played, give us your address, and we'll send super cool commemorative cloisonne pins for you and the members of your gaming group.
Infinity Shift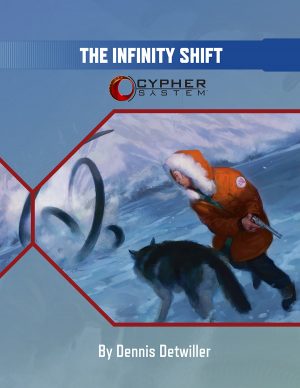 This week we released The Infinity Shift, an exciting modern horror adventure for the Cypher System by Dennis Detwiller:
Welcome to the High Frequency Active Auroral Research Program! They call it HAARP. You call it the rear end of a two-year duty shift at the United States Air Force base in Gakona, Alaska. Nothing ever happens at HAARP—or at least nothing used to happen.

Until today. Today they fired up Test #24114, designated BROWNCOW. And now everything happens there. Like, literally everything. All at once.

Can you and your buddies survive one eternal shift at the center of all space-time? Welcome to The Infinity Shift!
New GM Advice Twitch Stream
Did you miss the delightful #NewGmMonth advice Twitch stream last week? You can catch it now on Youtube.
Panelists were Cat Tobin of Pelgrane Press, Cam Banks of Atlas Games, Charles Ryan of MCG, our host in chat, Matt Colville, and moderator Sean Reynolds!


We love seeing the events happening for Monte's birthday celebration this Saturday. Send us pictures of your games with the hashtag #HappyBirthdayMonte as the best birthday gift a game designer could receive!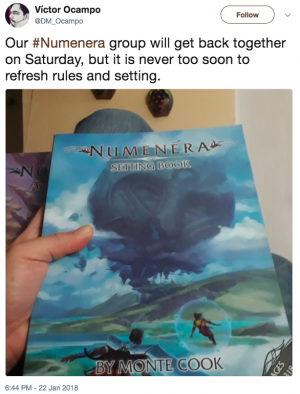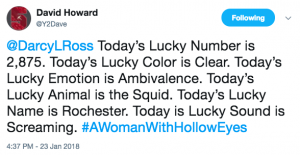 Someone once put a living creature through a series of wayrail chests. The animal alternated between death and resurrection each time a new chest was opened.#NinthWorldWednesday#Numenera #QuestFriends
— Quest Friends! (@Quest_Friends) January 24, 2018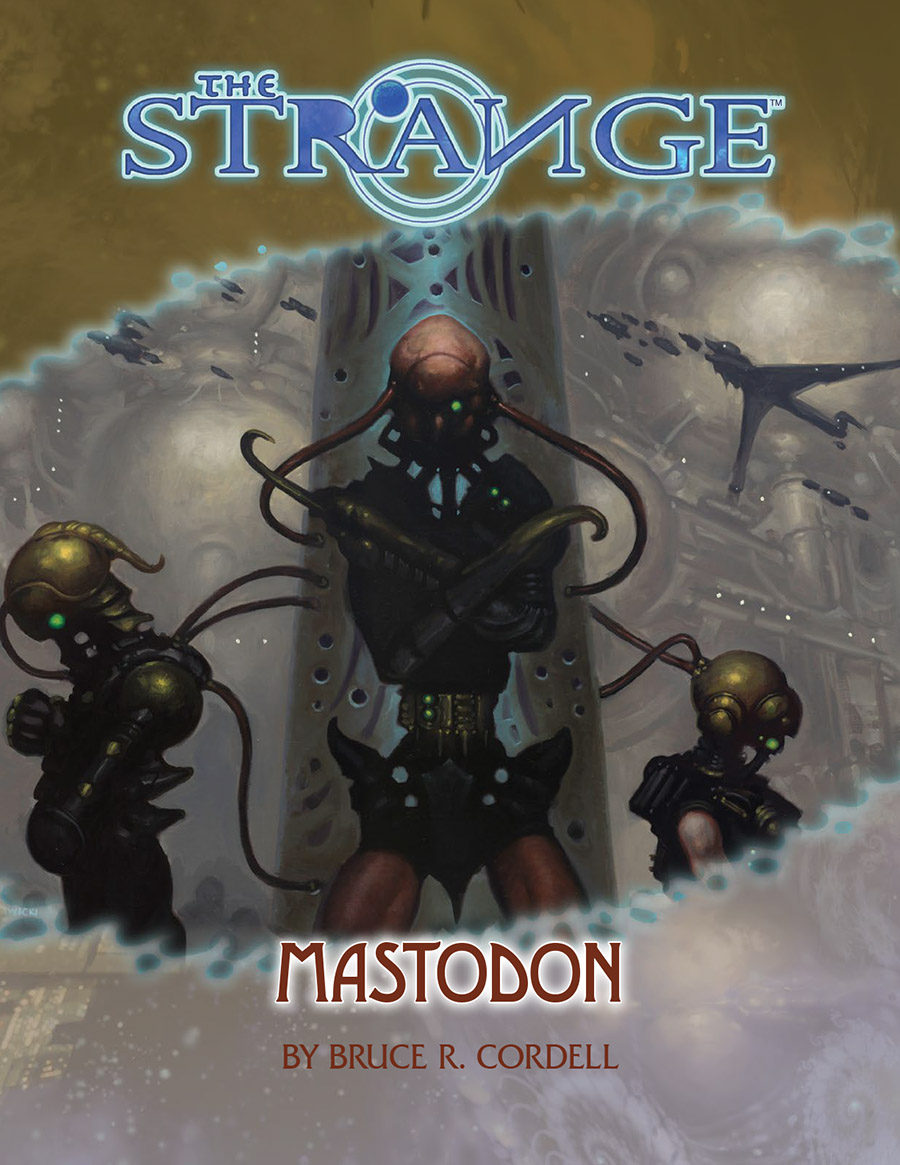 Mastodon
Former members of a secret military program—codename: Mastodon—are being murdered. The PCs were once part of that now-defunct program, which explored the military applications of paranormal abilities. Are they next? Not if they can find out who or what's behind the murders—and stop them. But will they have to venture beyond our reality to find a killer long thought dead?
This 22-page adventure was run in official GenCon 2015 events, and is optimized for introducing new players to The Strange. Also included are six pre-generated characters, so you have everything you need to play!
Mastadon includes:
22 pages of action-packed The Strange adventure
6 pregenerated characters, complete with connections that jump-starts fun roleplay, plus accompanying Ruk foci sheets for translation to Ruk
A 2-page Ruk dossier handout on letterhead from The Estate
6 show-em art pieces