We get humble, receive some freezing Slaves of the Machine God, and show you a root mass in the shape of a human brain. Because of course we do!
You can get Cypher Chronicles, and other MCG news, delivered right to your inbox! Enter your email address and click the Subscribe button in the right-hand column, and you'll never miss a post. You can also suggest topics for Cypher Chronicles by emailing us at [email protected].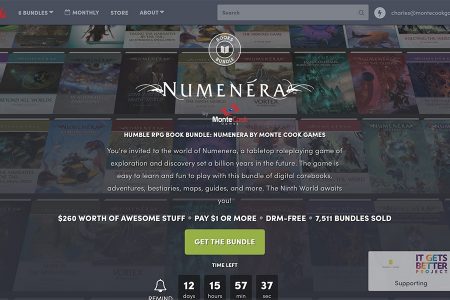 Humble Bundle Humble Bundle Humble Bundle!
Are there any holes in your Numenera collection? Like, even just one missing title? Because, right now and for a very limited time, for about the price of a single Numenera supplement, you can get almost all of them. Numenera is featured on Humble Bundle, and while it is, you can get an incredible deal on an entire library of Numenera titles. So even if you have almost everything—and especially if you don't—you don't want to miss this offer. (Oh, and did we mention that this is raising literally thousands of dollars for It Gets Better, a charity that helps LGBTQ youth?)
Slaves of the Machine God Is In the House
Slaves of the Machine God arrived at our Kansas warehouse this morning! We were super happy to see it, because it's a few days behind schedule (more on that below)—but less happy to be unloading a semi in 14-degree (-10 C) weather.
Here's a better look at the book itself. If you're a backer of the Numenera 2: Discovery and Destiny Kickstarter campaign and this is one of your rewards (in print or PDF), look for your redemption email in the days to come! If you're a preorder customer, we'll ship your copy shortly thereafter. And if you're neither, what are you waiting for? This awesome 144-page adventure book gives you two campaigns (designed to be easily intertwined into one mega-campaign)—or, if you'd rather, you can run many of its eighteen chapters as standalone adventures. Plus it comes with a poster map! Slaves of the Machine God is on preorder now.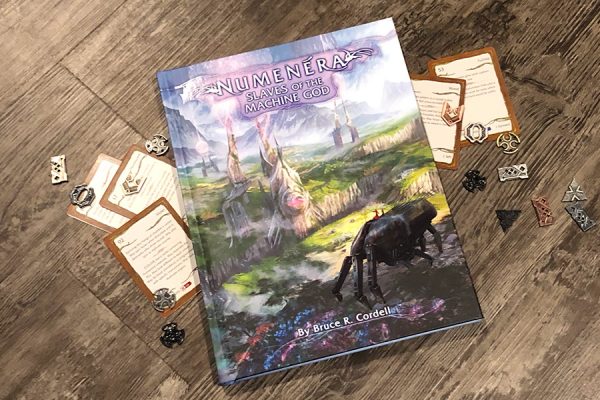 Weather Delays throughout the Supply Chain
As mentioned, Slaves of the Machine God rolled up to our warehouse a bit behind schedule—and it's not alone in that regard. We have a lot going on these days: In addition to Slaves, Book M components, slipcases for the deluxe Numenera corebook set, cloth maps of Storia for No Thank You, Evil!, Sooth Decks, Ruin Decks, and Secrets of Silent Streets have all been affected by weather delays in recent weeks. In some cases, we have items that have been in transit since November that still haven't reached their destinations.
Any reader living in North America is probably aware of the widespread winter storms that have affected much of the continent this month. Apparently, in the same way that a closure at a single major airport can create flight delays all over the country, this weather has severely disrupted truck and rail traffic. Fortunately, most of our items are now where they need to be (and winter won't last forever), but there could continue to be upheaval for some time. We'll keep you posted if we see any additional major delays.
A Tour of Satyrine
Satyrine is called, by some, the center of the entire universe. Take a brief tour of the City of Notions—for free! The PDF preview of Secrets of Silent Streets is now available. You get an overview of the city, and a peek at several of the seventeen districts detailed in this stunningly-beautiful 216-page hardcover. And if you like what you see, preorders are open now (and there's even a special deal!).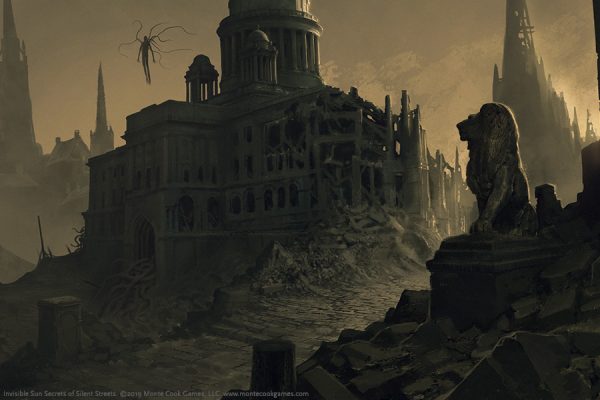 Loads of Great Streaming This Weekend!
Want to see some great Cypher System gaming online? Check these out:
Callisto 6, from Geek & Sundry, runs tonight (Friday) at 7 PM EST (4 PM PST).
Mortal Spheres (The Strange), also airs tonight, this one at 10 PM EST (7 PM PST).
And catch the premier of The Lost Girls (a Cypher System vampire campaign) from WebDM, launching Sunday at 3 PM EST (noon PST)!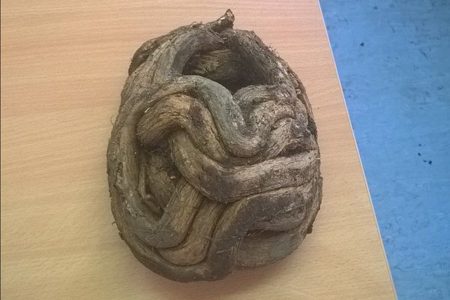 Bruce came across this oddity. Numenera's billion years of deep time posits lots of resultant weirdness from changes that would occur over such a span. But the remnants of the past only require a few hundred years to become bizarre—like this mass of roots in the shape of a human skull.
From Sean: "If you want to spice up your game with some funky original terrain and machines, Todos Los Customs is a Facebook group with incredible ideas, and suggestions for turning stuff in your junk drawer and recycle bin into gaming gold."