What happens to characters after the big, save-the-day adventure? What small stories can we also tell, depicting character relationships and growth? We explore space, small storytelling, and weird biology in this week's Cypher Chronicles!
You can get Cypher Chronicles, and other MCG news, delivered right to your inbox! Enter your email address and click the Subscribe button in the right-hand column, and you'll never miss a post. You can also suggest topics for Cypher Chronicles by emailing us at [email protected].
What happens to characters after the big, save-the-day adventure? I was chatting about this with MCG's intern, Dominique Dickey, in the context of some adventure ideas they had for the Strange and The Stars Are Fire. How does a recursion-hopper come back to their day job after spending years becoming the House Prefect in a Harry Potter recursion? How will a character mourn and change when a beloved NPC of Ardeyn passes away? They were never "real," after all.
These kinds of "small stories" can be found across science fiction media: Star Trek often has scenes in which characters renegotiate their relationship, perhaps over a game of pool in the Holodeck. The novel, The Long Way to a Small, Angry Planet by Becky Chambers is composed almost entirely of small stories, focusing in on the slice of life of characters and their relationships.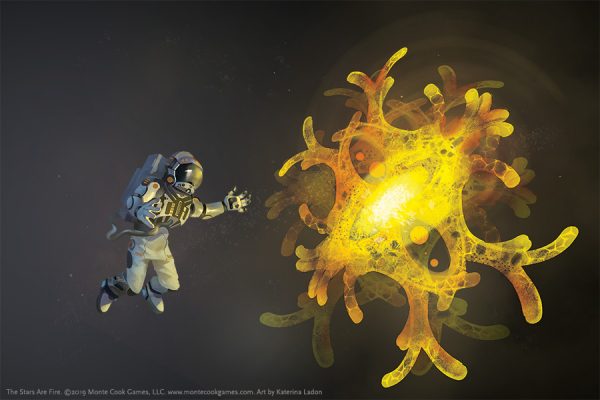 In The Stars Are Fire, Bruce Cordell devotes several pages exclusively to advice for playing and GMing sci-fi games (and then many more toward worldbuilding advice, subgenres, and more). In it, he tells us that "Small stories remain crucial."
Whatever you do, don't forget the small, character-driven stories should be interwoven into your galactic saga. For example, one character's missing sister is something that still haunts them, and they routinely check for news about them on the comm web feeds. Another character might have an outstanding debt they owe an old friend that has become less and less friendly over the years. And so on.
What small stories have you told in your RPGs? Come tell us on social media!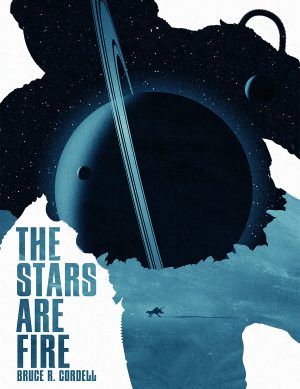 The Stars Are Fire is on preorder now!
---
The Datasphere Deck Stretch Goal
I adore when small stories are set against a huge, epic backdrop, like space survival or a fight against the Dark Lord. In the Ninth World, the datasphere represents a sweeping, mind-bending new region full of dangers to explore—one made entirely of information.
The Datasphere Deck from the Liminal Shores Kickstarter is just about $10,000 away from being funded as a BackerKit stretch goal! If you'd like to help us get this funded, tell a friend to go to the Liminal Shores BackerKit and purchase pledge levels or add-on specific books to help us reach that goal. I love the idea of two datasphere explorers arguing over which node to pursue and fighting over some ancient argument, only to be pounced upon by some creature of the datasphere!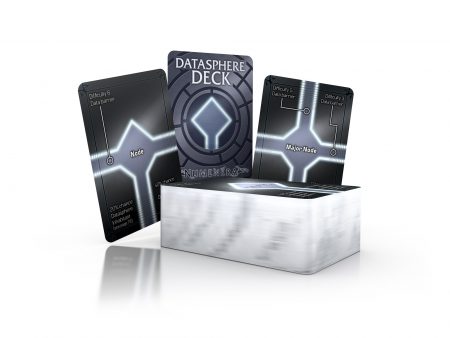 Gamehole Con
Will you be attending Gamehole Con over Halloween weekend? Darcy will be running demos all through the convention in the Demo Row area of the main gaming space. Come say hello and bring friends to try out Numenera, the Cypher System, and No Thank You, Evil!



Blue Button Jellyfish are actually colonial hydrozoans—many little individual animals that join together as polyps or as part of the "float" to keep this multi-individual animal sailing along the top of the ocean's surface and stinging and ingesting its prey!
Game designers—there's still time for you to create the game you were always destined to envision! With the Tony Hawk Jam, you're invited to create a tabletop game specifically for Tony Hawk, pro skater, to play. "Ever wanted to make a game specifically for legendary skateboarder, video game developer, and twitter personality Tony Hawk? Now's your chance."
Need more space? Shanna recommended this flute duet between NASA astronaut Cady Coleman and Jethro Tull's Ian Anderson. Incredible!