Iadace and welcome to Cypher Chronicles!
Get Cypher Chronicles, and other MCG news, delivered right to your inbox! Enter your email address and click the Subscribe button in the right-hand column, and you'll never miss a post. You can also suggest topics for Cypher Chronicles by emailing us at [email protected].

Be a Guide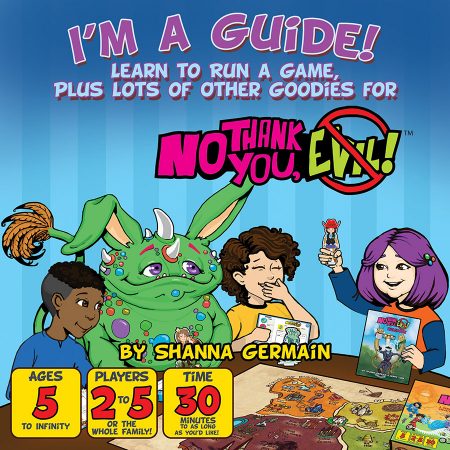 I'm a Guide! is a hands-on, step-by-step kit for kids who are ready to take on the role of a Guide in No Thank You, Evil!. Easy-to-follow instructions help kids run a simple adventure, learning along the way so they can go on to run more advanced stories, or even make up their own—and achieve a wild success at being a Guide. In addition to the 32-page I'm a Guide! book, it includes the Lucy Lawful and the Awful Waffle storybook, Lucy Lawful's Storia Explorer coloring book, and two dozen cardboard character standups.
Unmasked
Top Gun is in theaters. "Papa Don't Preach" is on the radio. Halley's Comet is in the sky, and Iran-Contra is in the news. The Soviets are in Afghanistan, and the Doomsday Clock is at 3 minutes until midnight. But there's something else going on—something even bigger. At school, at the mall, down by the 7-Eleven, you've started noticing things. Is that troll doll really glowing? Is that cassette tape calling to you? Why doesn't anyone else seem to notice?

And when you follow that strange compulsion to create a mask from these items, you become . . . someone else. Someone with capabilities the world has never seen and goals that may not be your own. The mask gives you unimaginable power, but can you resist its agenda? And there are others starting to show up, too, who may have embraced their masks' dark sides. Maybe that Doomsday Clock matters after all . . .
Unmasked is coming soon! If it isn't one of your Kickstarter rewards, you can pre-order it now. If it is one of your Kickstarter rewards, you'll be excited to know we'll be sending out the redemption instructions soon. In the meantime, you can download the free preview of Unmasked, and also check out Day One, an Unmasked short story by designer Dennis Detwiller.
Let's Make a Difference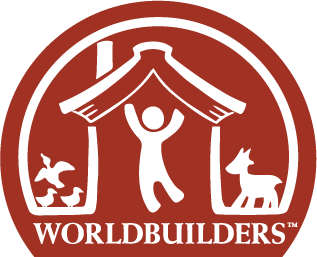 We are very excited to be a Platinum level sponsor of Worldbuilders this year. Worldbuilders is a fantastic geek-centered fundraiser that was started by fantasy author Patrick Rothfuss. This fundraiser supports Heifer International, a charity that provides impoverished communities with means for sustainable agriculture and commerce.

Extra Life is a great charity that mobilizes gamers to raise money for local sick and injured kids at Children's Miracle Network Hospitals. Monte Cook Games' Asset Team member, David Hill, is running an online game of Unmasked before the book is released to the public. Go to David Hill's Extra Life Participant Page for more details and to make a donation.

Stacy Dellorfano is a tabletop RPG developer and the founder of ConTessa, an organization that highlights and supports marginalized people in the RPG community. Stacy was recently diagnosed with breast cancer and is raising funds to pay for treatment and all the associated costs. Organized by BJ Hensley, the founder of Playground Adventures, this DriveThruRPG bundle gets you more than $300 worth of PDFs for only $20. We've donated the action-packed Numenera supplement Jade Colossus: Ruins of the Prior Worlds and adventure The Thief, the Clave, and the Ultimatum.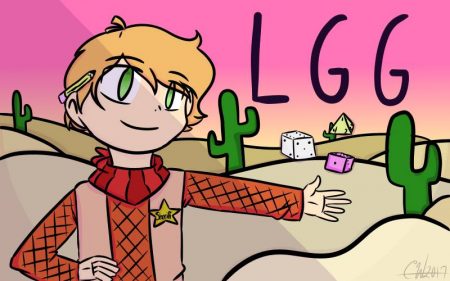 Lawful Good Gaming (LGG) invites game masters and players to come together and game for good. As part of LGG, game masters organize game events, primarily online. The price of entry is proof of donation to one of LGG's rotating supported charities. Lawful Good Gaming is always looking for more games and players, so please consider GMing or playing yourself.


Charles, Darcy, and a few wonderful Asset Team members are at PAX Unplugged this weekend. Find them and get in on a demo!
See you all at #paxunplugged tomorrow come find me, I'll be running demos! #numenera #nothankyouevil and I'll likely be hanging out as a player at the #DDAL tables pic.twitter.com/TvGZbcdXIO

— Poison Kai Vee (@poisonkaivee) November 17, 2017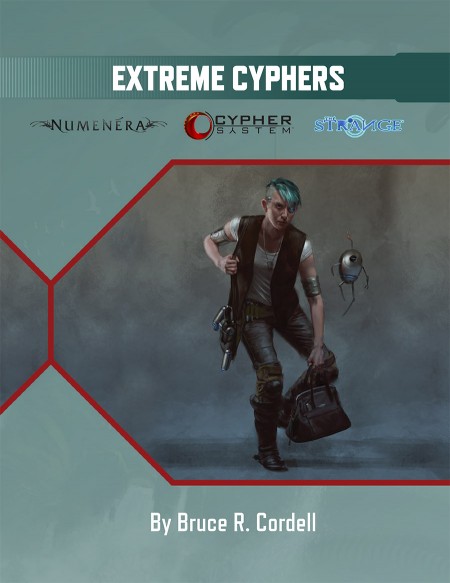 The namesake of the Cypher System, cyphers are one-use abilities (often in the form of items) that characters gain and use over the course of play. Their effects are esoteric and can vary in power. Fortunately, unlike conventional unchanging character abilities, cyphers can only be used once, so even very powerful cyphers don't unduly disrupt your game. Which begs the question: How powerful can they be? What if there was a cypher that could create a volcano, for example? Cause an eclipse? Spawn a tornado?
Extreme Cyphers explores the outer limits of cypher power, presenting 40 new cyphers with extreme effects. Move instantly to any location you're aware of—anywhere. Create a blast equivalent to a small tactical nuke. Conjure a nearly godlike creature to fight on your behalf. Move mountains. Erase a creature from existence. Defeat death.