Planning for the Best Four Days in Gaming (including something new for 2020!), glorious gear and the Twelve True Treasures of Storia, my love for the Subtle Cypher Deck, why playing games is awesome, and lots of great Kickstarters to recommend. All in today's Cypher Chronicles!
You can get Cypher Chronicles, and other MCG news, delivered right to your inbox! Enter your email address and click the Subscribe button in the right-hand column, and you'll never miss a post. You can also suggest topics for Cypher Chronicles by emailing us at [email protected].


Gen Con 2020
It's time to make plans for Gen Con 2020, and we want you to participate! This is our call-out for GMs and demoers for Gen Con 2020. You can run official MCG adventures, or (and this is new for 2020!) you can run adventures you designed for one of our games, or any of your favorite existing MCG adventures, under the umbrella of official MCG events. Find out more in this article by Charles, and let us know how you want to participate!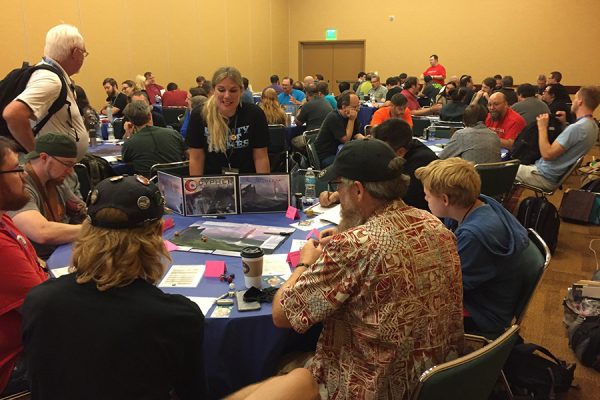 Glorious Gear—Plus the Twelve True Treasures of Storia!
Candy camouflage, catarang, the lesser of two weevils and more await you in the No Thank You, Evil! Equipment Deck! I mean, who couldn't make use of The Book of Fibs from time-to-time? Get this 54-card equipment deck and take your No Thank You, Evil! game to the next level!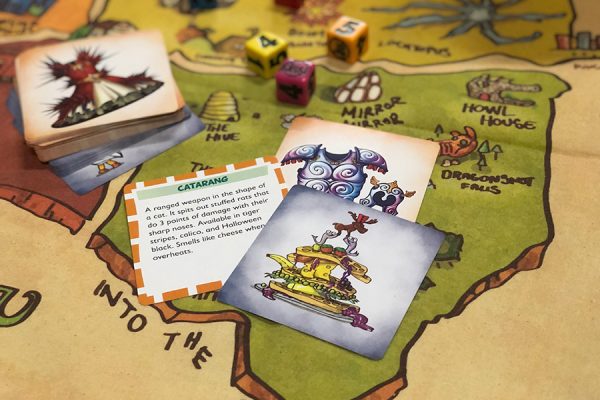 Subtle Cypher Deck
The Subtle Cypher Deck is my jam, baby! I love playing modern Cypher games, so the Subtle Cypher Deck brings joy to my little heart. Generate subtle cyphers on the fly simply by drawing a card, which the player can keep until used, thus eliminating any hassle from looking up and writing down text. There are suggestions on the back of the cards for when to use them, and the deck even works as a random d100 or d6 number generator! It also looks great in the Numenera Deck Box, just saying.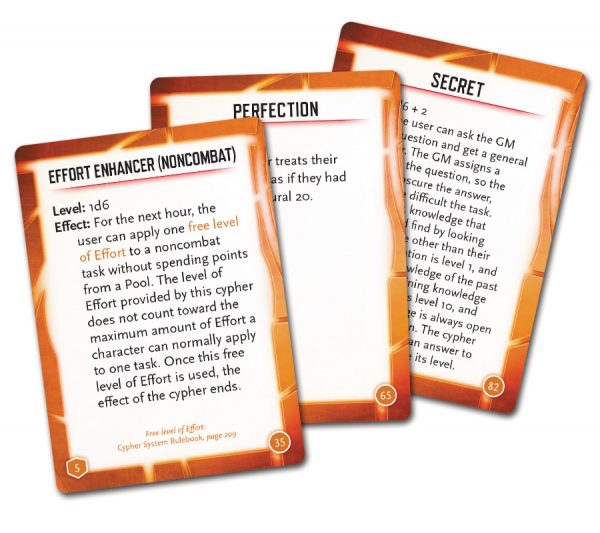 From Shanna: Why do we play games?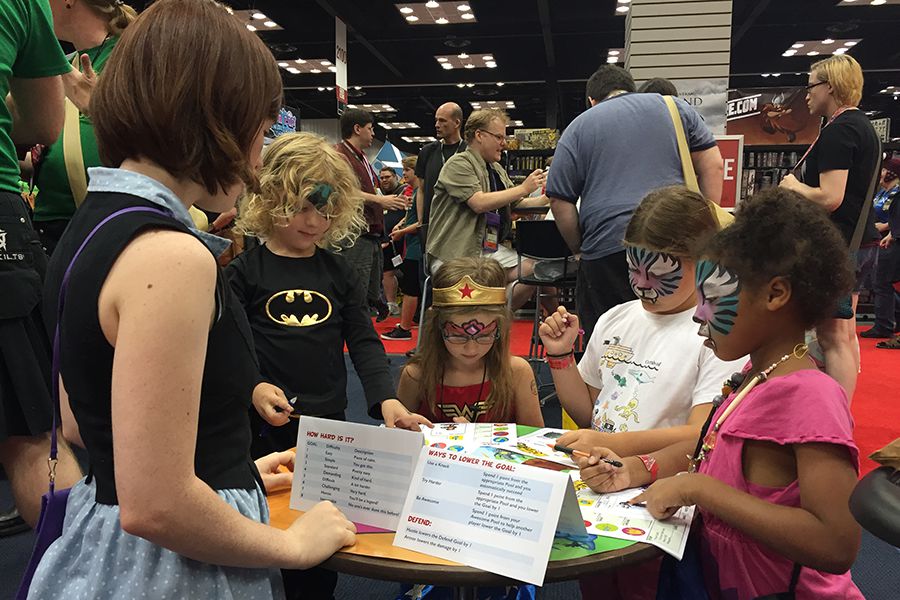 And last, but not least, here are some great Kickstarters to check out: