Beautiful things still must reach their ends. Today we celebrate the final day of the Kickstarter to reprint Invisible Sun. Tonight we air the finale of the streamed Invisible Sun series, The Truth Bleeds at Twilight. However, fear not–we also bring news of beautiful news and fresh ventures to inspire you. The future is lit by a bright sun.
You can get Cypher Chronicles, and other MCG news, delivered right to your inbox! Enter your email address and click the Subscribe button in the right-hand column, and you'll never miss a post. You can also suggest topics for Cypher Chronicles by emailing us at [email protected].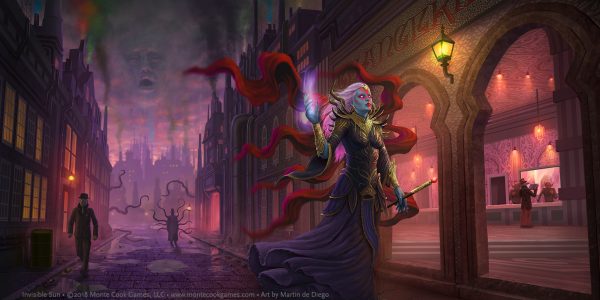 We enter the final hours of the Kickstarter to reprint the Black Cube of Invisible Sun. We are, frankly, floored at the response. More than 1300 of you have joined in this adventure to resurrect this sold-out game and make this community even greater. Plus, you've unlocked a new art book, new props, Enchiridion of the Path, a prop-crafting kit, a free medallion with every Black Cube, and perhaps another brand-new book: Essence of Invisible Sun, exclusive to this Kickstarter.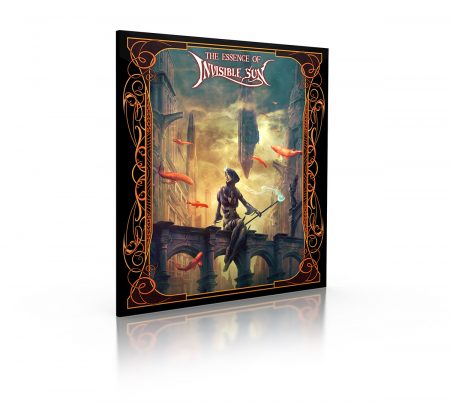 Thank you so much to everyone who has backed, spread the word, or simply played this game. See you all at 5 p.m. Pacific to watch the final moments!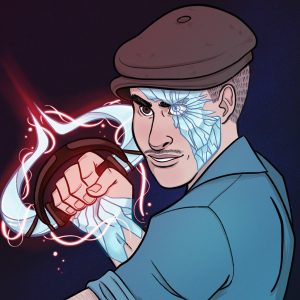 Finale of The Truth Bleeds at Twilight
The streamed Invisible Sun narrative The Truth Bleeds at Twilight reaches its dramatic finale tonight at 7 p.m. Pacific! Our own Sean K. Reynolds will reprise his role as Seru the Weaver from The Raven Wants What You Have. We'll be airing prior episodes all day leading up to the finale–come hang out!
I feel the need to call out how extraordinarily lucky we are to have such creative, passionate, kind folks in this community. Read the cast's Satyrine gossip journal The Notion. Listen to The Secret Cellar, a podcast by Jason Robinson that weaves discussion of Invisible Sun with interviews and deep pondering about creativity and much more.
Between this and the sweeping series of interconnected Invisible Sun streams run by Grant Ellis, I'm starting to believe that something about Invisible Sun spurs us to grand creative endeavors. I can't even begin to describe the wonderful physical creations people have made as props and beautiful tools for their home games.
As someone who marvels at this kind of creativity, I can contribute by supporting these creators–boosting their signal, watching their streams, vocalizing what I love about them. Come join me! I'll be moderating the finale of The Truth Bleeds at Twilight tonight at 7 p.m. Pacific. Let's send it off in style.
Cypher Unlimited Discord Giveaway
The Cypher Unlimited Discord reached 1500 members this week! I'm continually impressed at how this fan-run chat server personally welcomes each member who joins. They run GM training seminars. They organize ridiculous quantities of one-shots run over the Discord. They're even starting a streamed series of "GM Roulette."
To celebrate this fantastic community, they're organizing a giveaway of a ton of products from great third party publishers as well as from MCG! We've got some signed copies of books we think you'll want to drool over…
Join the Discord today and they'll be notifying everyone of the rules for entry soon. Enjoy!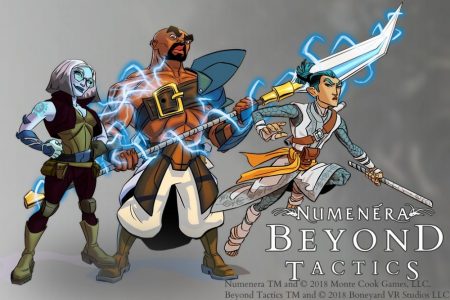 From Bruce: The Demon Lord demands his due. Check out Rob Schwalb's new book, Occult Philosophy! Funding now on Kickstarter. The Demon Lord wants new converts. Because they're tasty. (That's just a rumor I heard, I doubt it's true. Probably.)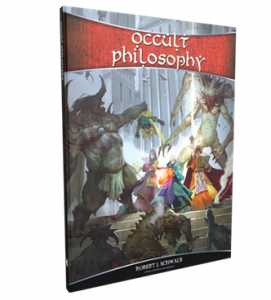 From Bear: We're moving into a period where we're working on two different bestiaries—Teratology (for Invisible Sun) and the Ninth World Bestiary 3. While we don't have any early art to share yet, we do have some great inspiration to hold you over for a while. (Content warning: parasites, arthropods, teeth.)
And to leave you with something as beautiful as it is surreal as it is terrifying: Shanna brought to my attention these creepy phosphorescent bird mouth beads. The author of the tweet, Nnedi Okorafor, is an incredible author you should also read: the Binti Series is a great starting point.