Iadace, and welcome to Cypher Chronicles!
2016 Holiday Gift

How can you give $5 to a great charity—without actually spending a dime? It's easy: We'll do it for you! With the MCG Holiday Gift, we give you a $5 coupon, which you can use at the MCG Shop to make a donation (at our expense) to charity. Or you can take $5 off a gift for a loved one—or a little something for yourself. You can find all the details here.
Numenera Starter Set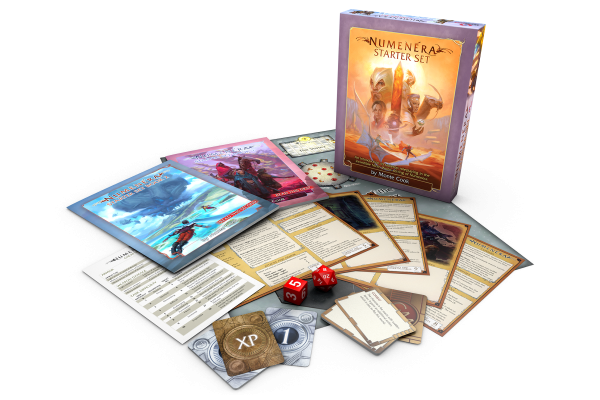 Know someone looking to give Numenera a try? The Numenera Starter Set has everything new players need for their first forays into the Ninth World. Gather a few friends, open the box, and begin playing right away! It's easy to learn and fun to play. Whether you're new to Numenera or new to roleplaying games, this box has everything needed to get started.
Check Out this Great Video about Numenera
Grab a Bundle and a Deal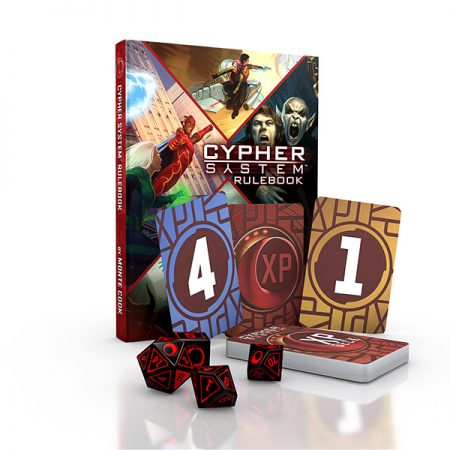 Thinking about a little holiday purchase for yourself or a gamer friend? The MCG Shop has some great bundles for players buying the Numenera corebook, The Strange corebook, or the Cypher System Rulebook.
Crowdfunding Campaigns and Other Things We Love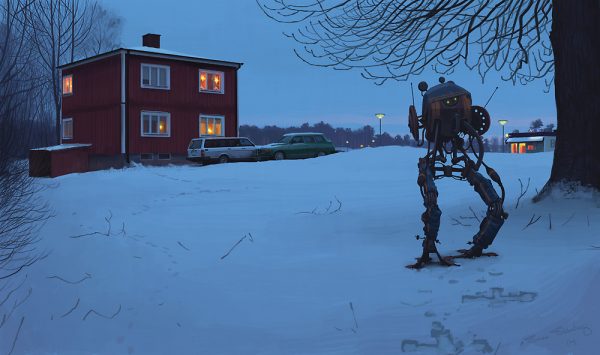 Here's an RPG based on the work of Simon Stålenhag, a longtime favorite artist of ours. It's sort of Numenera-meets-Stranger-Things, and we can't wait to play it!
It may be no surprise to hear that we love fantasy art, so we're game for the ultimate fantasy art book—especially because it includes art by Chris Cold and Felipe Escobar, both of whom have done great work in MCG products in the past.
Get Inspired
Inspire Us
Got something you'd like to see published in Cypher Chronicles next week? A cool blog post you've written about our games, scientific news that inspires your The Strange campaign, an Atlas Obscura photo that makes you dream of the Ninth World, a Kickstarter campaign that kindles your imagination, a charity event near and dear to your heart…share whatever you think would inspire Team MCG and would also be a good fit for Cypher Chronicles. Send your recommendations to [email protected] (submitting a recommendation does not guarantee publication).
Share
Do you like us? Do you really like us? You can play an important role in helping us thrive and create more great games: Leave a review at DriveThruRPG, Amazon, or with your local game store owner. Share these chronicles with other gamers you know. Invite those you love to sit around a table with you and delve deep into their imagination to create shared memories that will last a lifetime.
~
P.S. You Rock
Hey, look! Now you can subscribe to get these blog posts right in your inbox. Right down there, at the bottom of this post! Just enter your email and you'll never miss a post (we won't use your email for anything else, we promise). We've also added an easy way to share these posts on social media. You should see the buttons right at the bottom of this page!
Keep up with MCG! Follow Monte Cook Games, the Weird of Numenera, and The Strange RPG on Twitter, like Monte Cook Games on Facebook, and subscribe to our MCG channel on YouTube. We also have a Pinterest account, which isn't news, per se, but it has lots of pretty pictures.