MCG gets Teri-fied, the 2020 Holiday Gift is live, the Heroes of the Cypher System Kickstarter is closing in on its last week, we have excellent recommendations for you, and we highlight some fun social media posts! All this in today's Cypher Chronicles!
You can get Cypher Chronicles, and other MCG news, delivered right to your inbox! Enter your email address and click the Subscribe button in the right-hand column, and you'll never miss a post. You can also suggest topics for Cypher Chronicles by emailing us at [email protected].

Holiday Gift 2020
Continuing a holiday-season tradition of the past several years, the 2020 MCG Holiday Gift is live!
We're giving you a $5 coupon for the MCG Shop. Use it to get a little something for yourself or a loved one—or turn it into a donation to one of three charities we're supporting this holiday season!
---
Heroes of the Cypher System
Please share our Heroes of the Cypher System Kickstarter campaign far and wide, online and offline. The only way the campaign gets better is through reaching more backers. The Kickstarter ends next week, and we're really keen to reach the stretch goal to make the Cypher System Bestiary, but we need your help!
Of course, we'd never ask you to do anything for us, without us doing something for you first, so we've made the Heroes of the Cypher System Kickstarter campaign even better! There's a stunning new playmat (inspired by the huge, beautiful Numenera playmat you funded in the Liminal Shores Kickstarter campaign), a massive upgrade to the Cypher System Creator program, and a big expansion of the playtest availability.
We'll have another cool announcement happening very soon, and we're closing in on a our next stretch goal, which is a new GM Intrusion Deck, so stay tuned and keep spreading the word! Momma wants a Cypher System Bestiary, y'all!
---
Gemstone Shards Podcast Featuring Sean
Last week the Gemstone Shards podcast shared part 1 of their episode featuring Sean as their guest. This week they've posted part 2. Sean talks with Gregory and Mike about worldbuilding, Ptolus, Godforsaken, the Heroes of the Cypher System Kickstarter, and more! Give it a listen, and follow the Gemstone Shards podcast on your favorite podcasting platform!
---
MCG Gets Teri-fied (Her Words!)
Please give a big, warm MCG welcome to Teri Litorco, who joins our team as Managing Editor!
Teri takes the reins from Shanna, who has served in the Managing Editor role since she and Monte cofounded the company in 2012. This move gives Shanna more time to unleash her creative side, and we can't wait to see what new worlds emerge from her beautiful, dark, twisted mind (written with love and admiration, of course!).
A self-described professional fangirl of tabletop gaming, Teri brings her experience as Managing Editor at Geek & Sundry, as well as the Senior Marketing Manager at Renegade Game Studios, to her new role at MCG, and we are over-the-moon happy to have her join us.
At our internal Zoom celebration to welcome Teri to the team, she wowed us with a presentation of some of her life experiences interpreted through hats—it was amazing!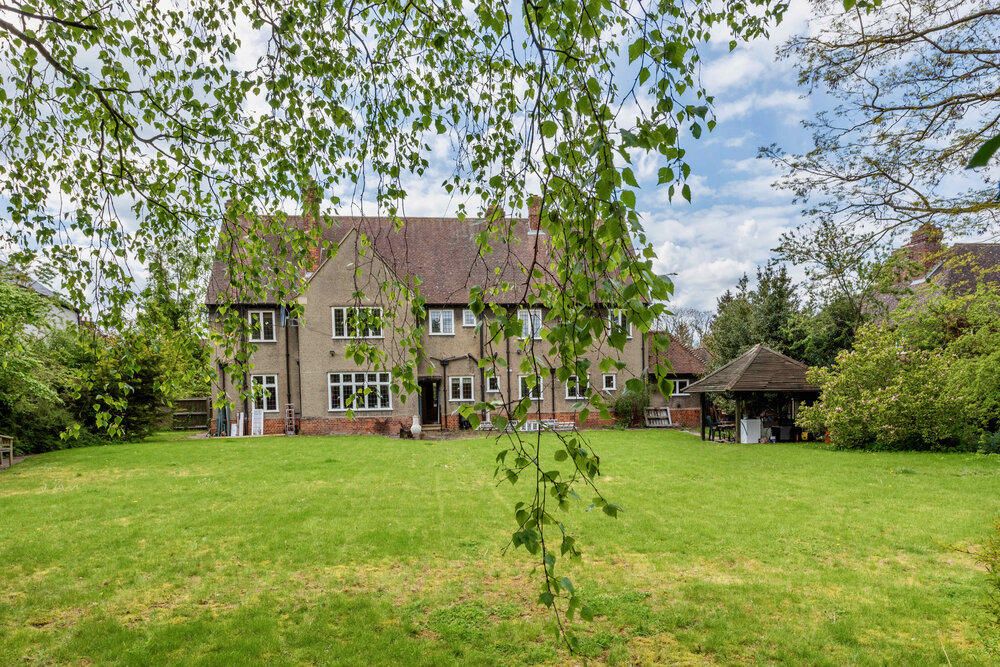 From me (Tammie): You can help save and preserve the house in which J.R.R. Tolkien wrote The Lord of the Rings. Local zoning ordinances prevent his former home from being turned into a museum, so some very creative people have joined forces to turn the home into a literary retreat center.
Join Project Northmoor, donate $25, and your name will live on forever in the Red Book of Funders that could sit in Tolkien's study if the project is successful.
From Sean: A really cool video about the evolution of language to include words for colors (almost always in the order of black/white, red, yellow, green, and finally blue) and how having a word for a color rewires your brain to better differentiate that color from other colors.
From Bruce: Peter Schaefer and I became friends when we worked at Wizards of the Coast together over a decade ago. Peter just launched his new TTRPG Kickstarter campaign for The Well. It's a classic dungeon delver with modern RPG sensibilities, an original, light-weight game designed for speed and narrative integration. As it happens, he's already reached a stretch goal where I'll be writing a short fiction piece for the setting. Take a look!
From me, again (Tammie): Our friends at Pinnacle Entertainment Group have launched Blood Drive: A Deadlands Booster Campaign, which promises to be a Cattle Drive to Hell . . . and Back . . . If You're Lucky! It uses the Savage Worlds core rules for Deadlands: the Weird West. Pull on your cowboy boots, grab your hat and duster, choose your pledge level, and prepare to take on the weird west!
Looking for a great gift to give this holiday? You must check out Bruce Brenneise's online shop! Purchase one (or several!) of Bruce's art prints and playmats and make the gamers on your Christmas list happy!