Heroism. Gifts. Music and beautiful (albeit creepy) art. And a great tip for generating interesting creatures for your PCs to face. It's the season of miracles, as Hans Gruber would say, and while we can't deliver those, we can at least deliver some fun and uplifting news. It's this week's Cypher Chronicles!
You can get Cypher Chronicles, and other MCG news, delivered right to your inbox! Enter your email address and click the Subscribe button in the right-hand column, and you'll never miss a post. You can also suggest topics for Cypher Chronicles by emailing us at [email protected].

Last Few Hours to Be a Hero!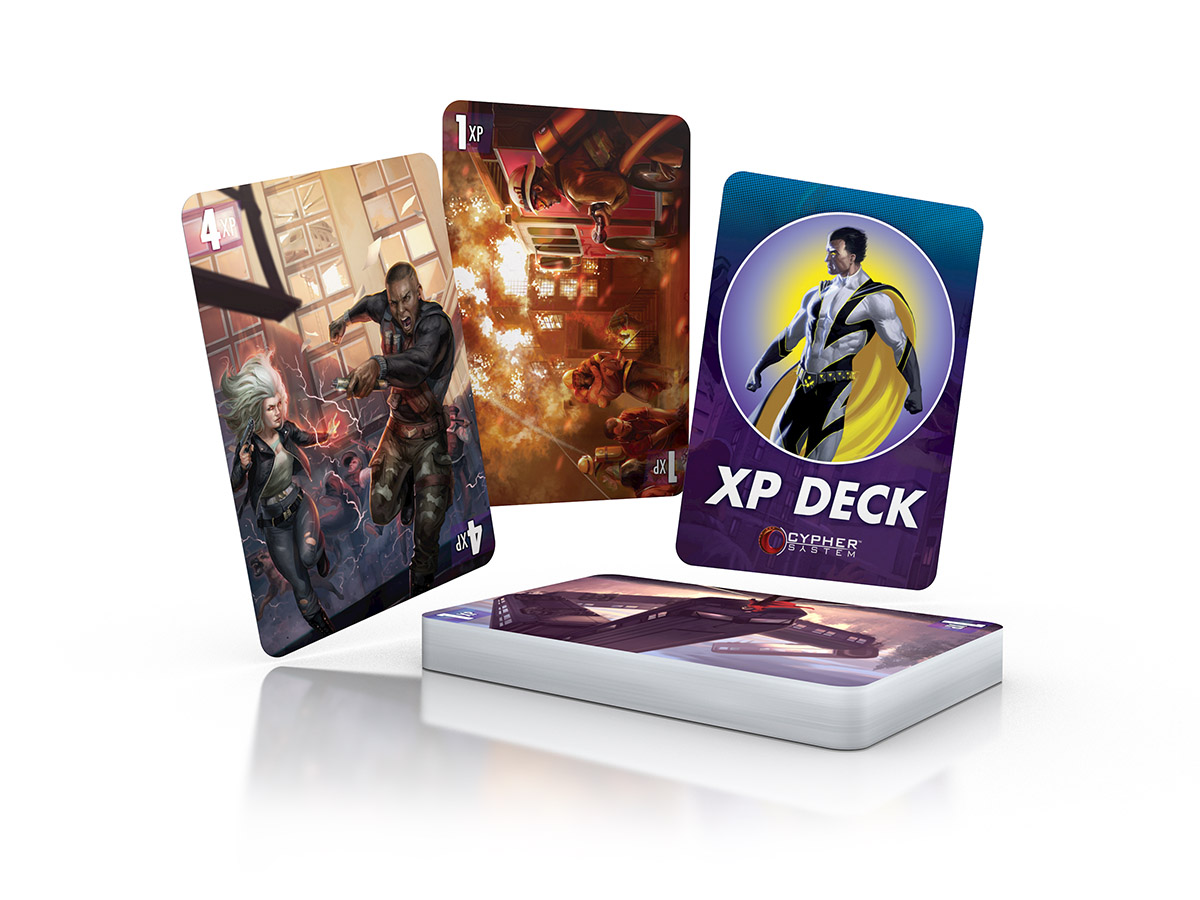 The Heroes of the Cypher System Kickstarter campaign ends today!
We are currently closing in on a new XP Deck for the Cypher System. If you love what we did for the Numenera XP Deck we released this year (and you should—it's really beautiful!), you're going to love this new XP Deck for the Cypher System!
It's part of every backer level from Superteam on up. Check out what you also get:
Claim the Sky (upgraded, with a poster map)
First Responders (upgraded and expanded)
The Origin (upgraded and expanded)
The new Cypher System GM Intrusion Deck
A $30 jump to The Danger Room adds the beautiful, huge, new Cypher System playmat, plus playtest and early access!
And don't forget the new Cypher System dice, available as an inexpensive add-on!
It's a time for heroes. Back Heroes of the Cypher System now—it ends today!
Our Traditional Holiday Gift
We have a tradition here at MCG: Every holiday season we'll give $5 to charity on your behalf. We choose three worthy, timely causes and make a $5 donation available for purchase on our store. And we give you a $5 coupon to apply to the charity of your choice. In other words, you pick the charity, you pay nothing, and we give $5!
(Optionally, use the coupon as a discount on anything at the MCG Shop, including a gift for yourself or a loved one.)
Give $5 to Feeding America, the ACLU, or the National Council COVID Relief Fund. Your donation is on us! Or use the $5 to get a gift for a loved one—or yourself. Hey, you've almost made it through 2020—you deserve it!
Teri Spins a Holiday Playlist!
Teri has a little bit of weird and wonderful holiday fun to share: her playlist! The rules of this list are simple: only odd, unique, or silly holiday songs, limited to only one entry per artist. As a Canadian, she decided that this list would be CanCon compliant, with at least 35% of the list comprised of Canadian artists.

A few highlights, with Teri's thoughts, include:
Taking Care of Christmas: A holiday cover of Taking Care of Business by Randy Bachmann and Beverley Mahood, which is the kind of cover that I never realized existed but delights me endlessly.
Quviasuvvik Nalliutimmimat: A hauntingly beautiful cover of Christmas Time Is Here sung in Inuktitut (the language of the Inuit of the Canadian Arctic) by Beatrice Deer.
William Shatner's Little Drummer Boy: A most unique rendition of this holiday staple that boggles the mind.
Teri adds: I sincerely hope you enjoy this eclectic mix of holiday songs, and I'd love to check out your playlists! Shoot them over to me via Twitter (@thatterigirl) and I'll give them a listen!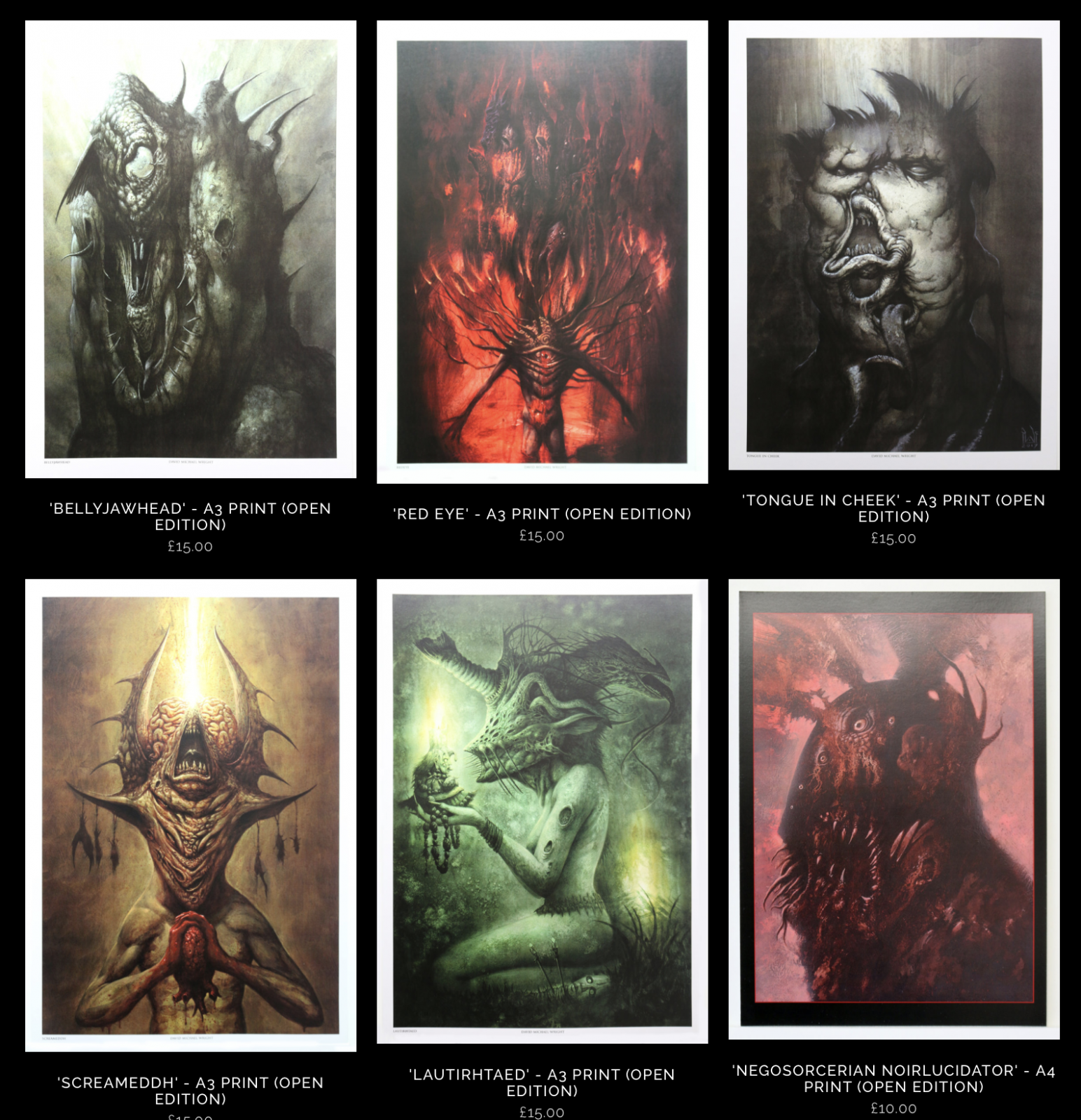 Art. We love it, and we can never get enough of images that set our imaginations into motion for Numenera, Invisible Sun, and, well, just about any game. Artist David Michael Wright has a gallery full of imagery that's right up our alley.
While we're on the topic of artwork, Jeff Lee Johnson's Horror Gallery also caught our eye recently!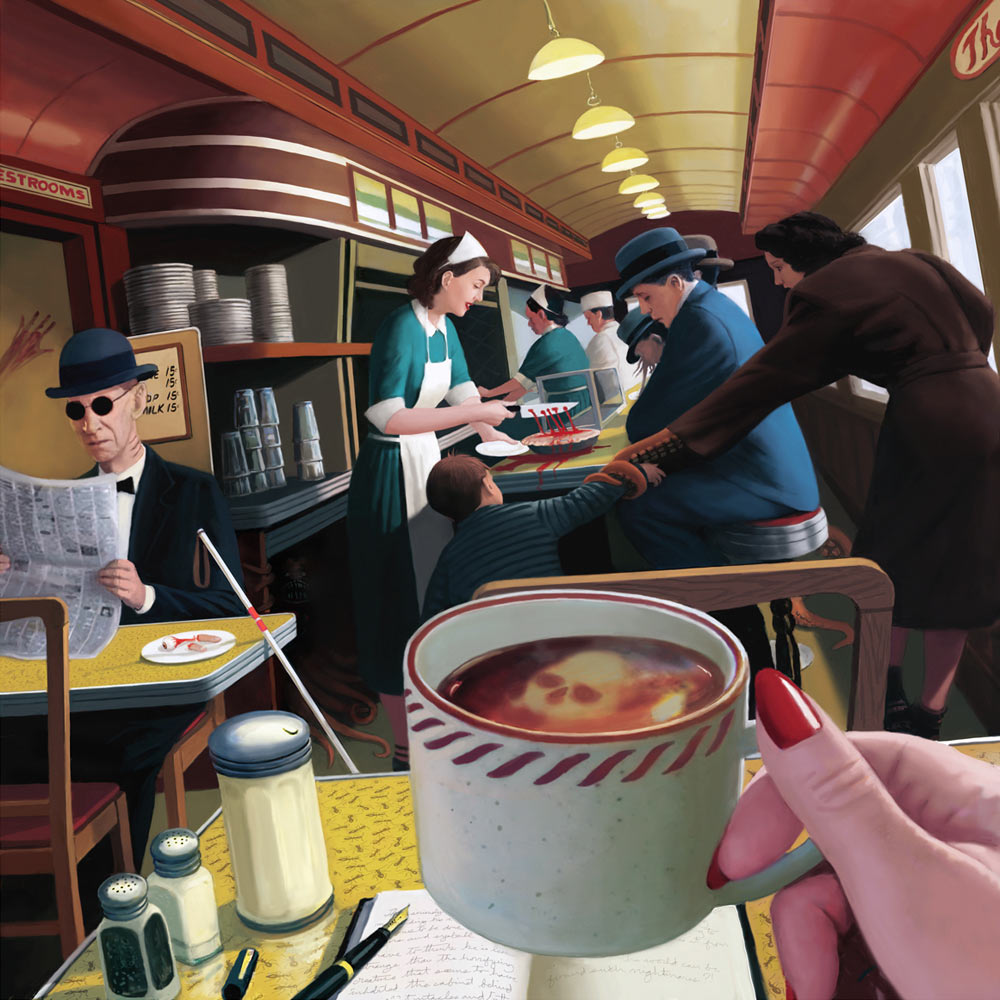 Here's an article from Justin Alexander with a great GM tip on creating cool Ninth World creatures derived from cypher effects. It's an excellent source for inspiring weird Numenara-y creatures quickly and easily, with results that nicely reflect the Ninth World's internal logic.
Is this a recommendation? We haven't tried it yet, so maybe not—but it's cool news nonetheless. The MCG staff runs the gamut from serious vegetarian to serious carnivore, but we all agree on one thing: It would be great if having meat meant less animal suffering. So we were all excited by this news about no-kill, lab-grown meat becoming available for the first time!