Iadace and welcome to Cypher Chronicles!
Get Cypher Chronicles, and other MCG news, delivered right to your inbox! Enter your email address and click the Subscribe button in the right-hand column, and you'll never miss a post. You can also suggest topics for Cypher Chronicles by emailing us at [email protected].
Happy Holidays from MCG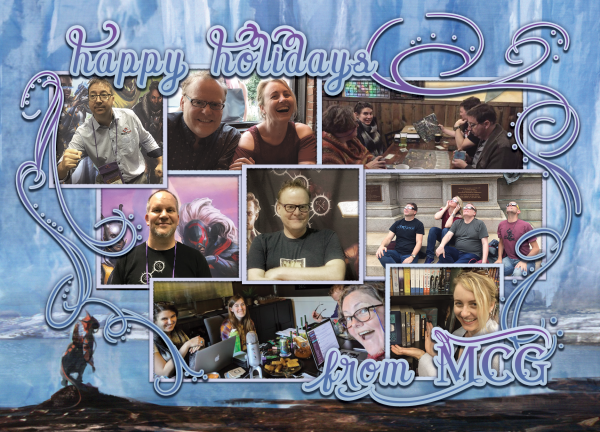 The Strange and Cypher System Bundles of Holding
Want to get a treat for yourself for Christmas? Grab something awesome from the Bundle of Holding.
The Estate Operatives have resurrected The Strange Bundle from October 2015. Discover Atlantis, Oz, the Victorian London of Sherlock Holmes, and places even more bizarre. You can seek adventure absolutely anywhere, in any fictional setting or imaginary realm.
The Cypher System Bundle brings you the complete Cypher System rules, two world settings, and other titles funded by the successful February 2016 Worlds of the Cypher System Kickstarter. It's everything you need for multiple campaigns using the easy and flexible Cypher System.
Shadewalker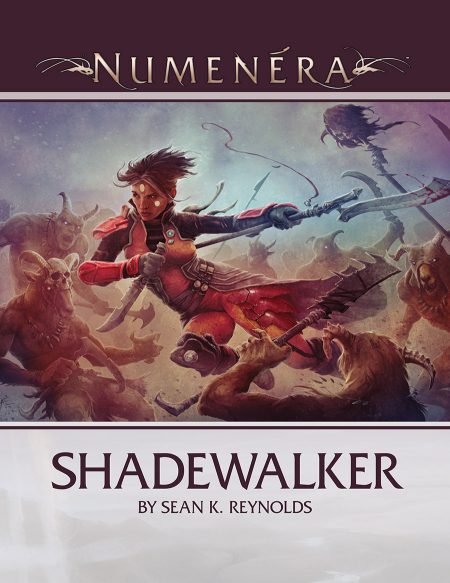 Every few years, the massive Shadewalker lifts itself from torpor and rambles to a new location—which forces the citizens of Shadewalker Shanty, the trading settlement that has built up under the Shadewalker's protective bulk, to relocate their town. For the first time in memory, though, the Shadewalker has done something different. Is the giant machine leading the town into danger? Or becoming a threat itself? It's up to the player characters to find out!
Shadewalker is a short introductory adventure for Numenera, complete with pregenerated characters so you can jump straight into the action. And it's a great introduction to Cypher Play Season 18-1 (January through April 2018)—which itself is a lead-in to the launch of Numenera Discovery and Numenera Destiny.
Cypher Play


What is Cypher Play, you ask? It's a free organized play (OP) program for Numenera and the Cypher System. It's designed to be easy to administer and to help build a thriving RPG community around brick-and-mortar game stores.
A new season of Cypher Play starts January 15th, and this time we're visiting Ellomyr, the little village that was the home and story setting of the Numenera 2 Kickstarter. The six scenarios for the Defenders of Ellomyr season of Cypher Play begin a short time before the margr attack on the town. Players will interact with familiar faces like Gurner, Nieten, and Calistina, find out the real reason for the Angry Red River's deadly history, salvage iotum, craft some cyphers, investigate the nearby sinkhole and its deadly secrets, chat with a near-human species that lives nearby, see the village start to grow into its potential, and even take part in the battle for Ellomyr.
Find a store near you hosting Cypher Play, or contact your FLGS and encourage them to apply.
New Gamemaster Month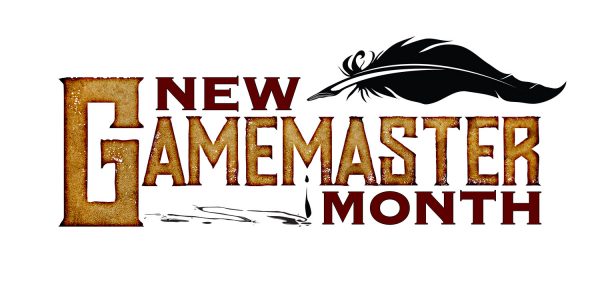 Are you new to GMing, or maybe want to be a GM, but haven't yet taken the plunge? January is New Gamemaster Month, and we're going to give you what you need to run your first game: Inspiration, advice, and a step-by-step process that guides prospective GMs up to and through their first game. We're thrilled to announce that three publishers are participating in New Gamemaster Month 2018, so you can choose from GMing our very own Numenera, Atlas Games's Unknown Armies, or Pelgrane Press's Trial of Cthulhu.
2017 Holiday Gift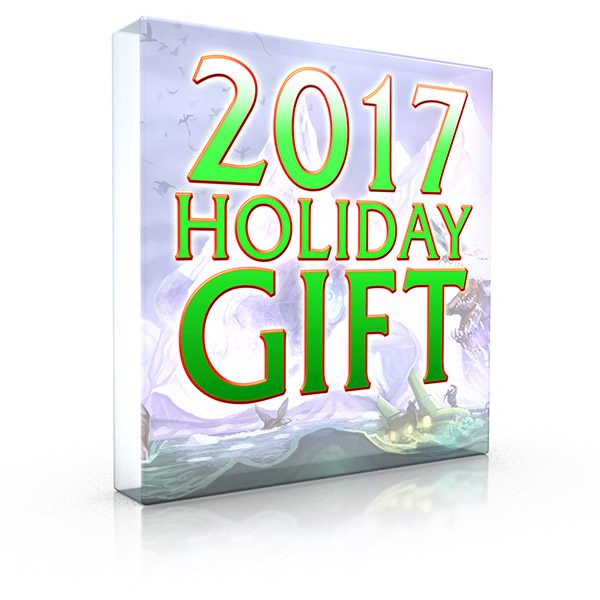 The MCG Holiday Gift is our way of thanking you for your support in 2017. We're giving you a $5 coupon for the MCG store. Use it to get a little something for yourself or a loved one—or you can turn it into a donation to one of three charities we're supporting this holiday season. The last day to use our 2017 Holiday Gift is Tuesday, December 26th.
MCG on Holiday
We will be closed from Friday, December 22nd to Monday, January 1st. During this time we will not be processing or shipping physical orders from the MCG Shop, responding to email, monitoring social media, or available for customer service. (You'll still be able to immediately access PDFs you purchase from us, and physical orders will resume shipping on January 2, 2018.) We hope you have a relaxing holiday, and happy and healthy new year!


I published my #Numenera scenario, Waters of Deleon, in the CypherCaster fanzine! I'm really proud of this scenario and so excited they accepted it to be alongside so many other great scenarios and columns. Please give a look https://t.co/o2Iinf61T1

— Megan Tolentino (@curium247) December 9, 2017


Don't miss the latest issue of the CypherCaster Magazine, which includes an interview with artist Bruce Brenneise (creator of fantastical landscapes for Numenera 2), two Numenera settings and adventures, a chaos ship and crew supplement for The Strange, a Predation adventure, and so much more!
Plate Mail Games is offering their audio tracks for 60% off in an end-of-the-year bundle. Plate Mail Games 2017 Audio Collection includes audio collections for Numenera and The Strange. This bundle is only available for a short time, so get it while it lasts.
Did loads of shipping boxes come your way with Christmas gifts this year? Want to do something helpful with all the leftover shipping boxes while at the same time making room for all your new stuff? Fill them up with donatable household goods and send them to Give Back Box, a nonprofit charity organization encouraging generosity and sustainability.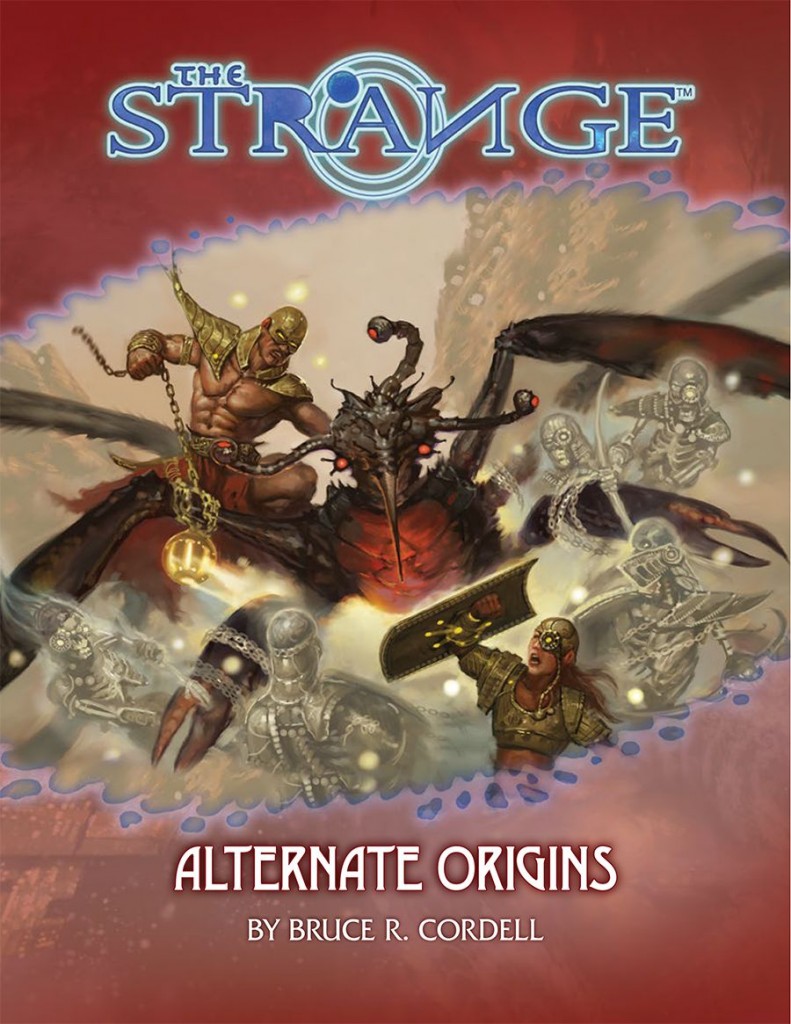 In The Strange, characters frequently change as they travel from recursion to recursion. A Stealthy Vector who is Licensed to Carry on Earth might become, through the process of translation to a fantasy-like recursion such as Ardeyn, a Stealthy Vector who Slays Dragons. Or a Stealthy Vector who Integrates Weaponry in a recursion where mad science is a natural law.
But what if your character isn't from Earth? What if she came here from one of those recursions—or what if your campaign is set in Earth's shoals, in places where the characters don't even know Earth exists? What if you just want even more flexibility in how characters translate in your campaign?
Alternate Origins introduces 15 new descriptors for characters not from Earth. A Vampire Vector who is Licensed to Carry? A Halfling, or a Grey Spinner? How about a Rebel, or a Mutant Paradox? New worlds of choices open up to your characters when they have Alternate Origins!