Iadace and welcome to volume 47 of Cypher Chronicles! Team MCG is taking time off from work to celebrate the American Thanksgiving holiday with family and friends. If you are awaiting a response from us, we appreciate your patience. We will return to normal business hours next week and will address any queries as quickly as possible. Happy Thanksgiving!
Exciting News and Interviews
Happy Gaming with the Family Day, also known as the day after Thanksgiving! We hope your turkey was much easier to catch–and way less deadly!–than an ithsyn (Numenera corebook, page 241). In honor of Gaming with the Family Day, check out this funny article called 20 Honest Names For Famous Toys, by Francesco Marciuliano.

Illustration by Guido Kuip

Last Friday night we held the Numenera: Into the Ninth World Kickstarter Ninth World Party and Online Ninth World Party at AFK Elixirs and Eatery in Renton, Washington, and it was a blast! In addition to meeting and hanging out (in person and online) with some of the amazing folks who backed the Kickstarter campaign, Team MCG was deeply honored with the gift of witnessing the engagement of Paige Martin and Ryan Ciotti, pictured in the center of the photo below with Shanna and Monte…aww! Ninth World love, ya'll! Congratulations and best wishes to Paige & Ryan!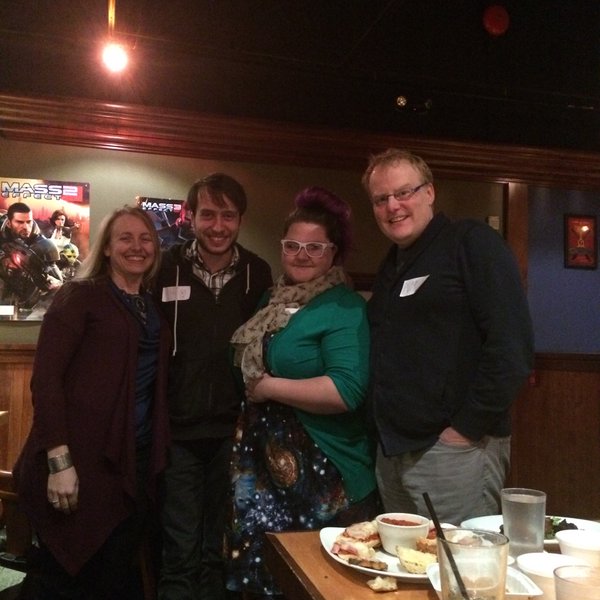 Also at the Ninth World Party, we got a taste of the upcoming Numenera card game as demonstrated by one of its creators, Mike Selinker of Lone Shark Games…we can't wait for this game to debut next year!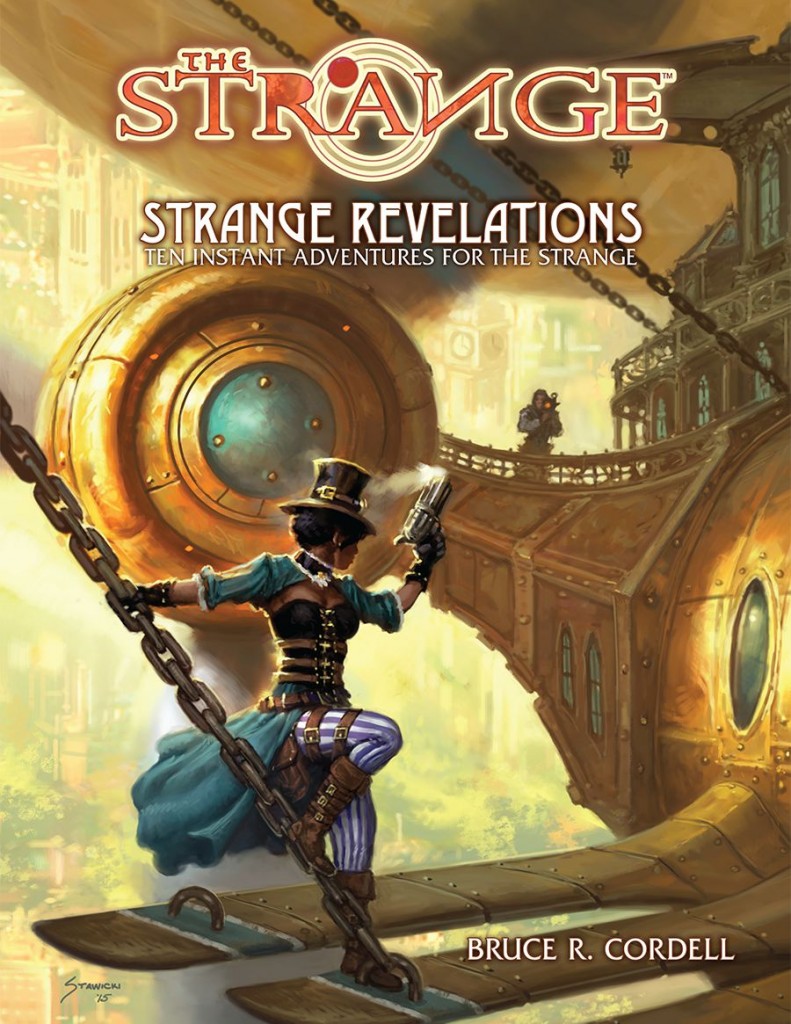 We were looking forward to delivering The Strange Cypher Chest to you this week before the Thanksgiving holiday, but sadly the shipment of inventory did not arrive. Quite simply put, the freight company delivering The Strange Cypher Chest to us undertook too much work this week and were unable to meet their commitment to us. We will update you next week when we are (hopefully) shipping The Strange Cypher Chest to those The Strange backers for whom it is a reward and to pre-order customers.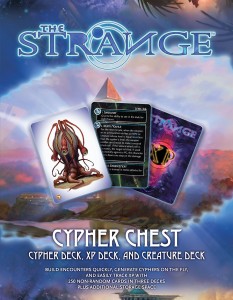 Crowdfunding Campaigns We Love
Get Inspired
Inspire Us
Got something you'd like to see published in Cypher Chronicles next week? A cool blog post you've written about our games, scientific news that inspires your The Strange campaign, an Atlas Obscura photo that makes you dream of the Ninth World, a Kickstarter campaign that kindles your imagination, a charity event near and dear to your heart…share whatever you think would inspire Team MCG and would also be a good fit for Cypher Chronicles! Send your recommendations to [email protected] (submitting a recommendation does not guarantee publication).
Share
Do you like us? Do you really like us? You can play an important role in helping us thrive and create more great games: Leave a review at DriveThru, Amazon, or with your local game store owner! Share these chronicles with other gamers you know. Invite those you love to sit around a table with you and delve deep into their imagination to create shared memories that will last a lifetime.
~
P.S. You rock.
Hey, look! Now you can subscribe to get these blog posts right in your inbox. Right down there, at the bottom of this post! Just enter your email and you'll never miss a post (we won't use your email for anything else, we promise). We've also added an easy way to share these posts on social media. You should see the buttons right at the bottom of this page!
Keep up with MCG! Follow Monte Cook Games, the Weird of Numenera, and The Strange RPG on Twitter; like Monte Cook Games, The Strange, or Numenera on Facebook, and subscribe to our MCG channel on YouTube. We also have a Pinterest account, which isn't news, per se, but it has lots of pretty pictures.
Also, don't forget: If you need us for anything or have questions, we're right here.