Iadace and welcome to volume 48 of Cypher Chronicles!
Exciting News and Interviews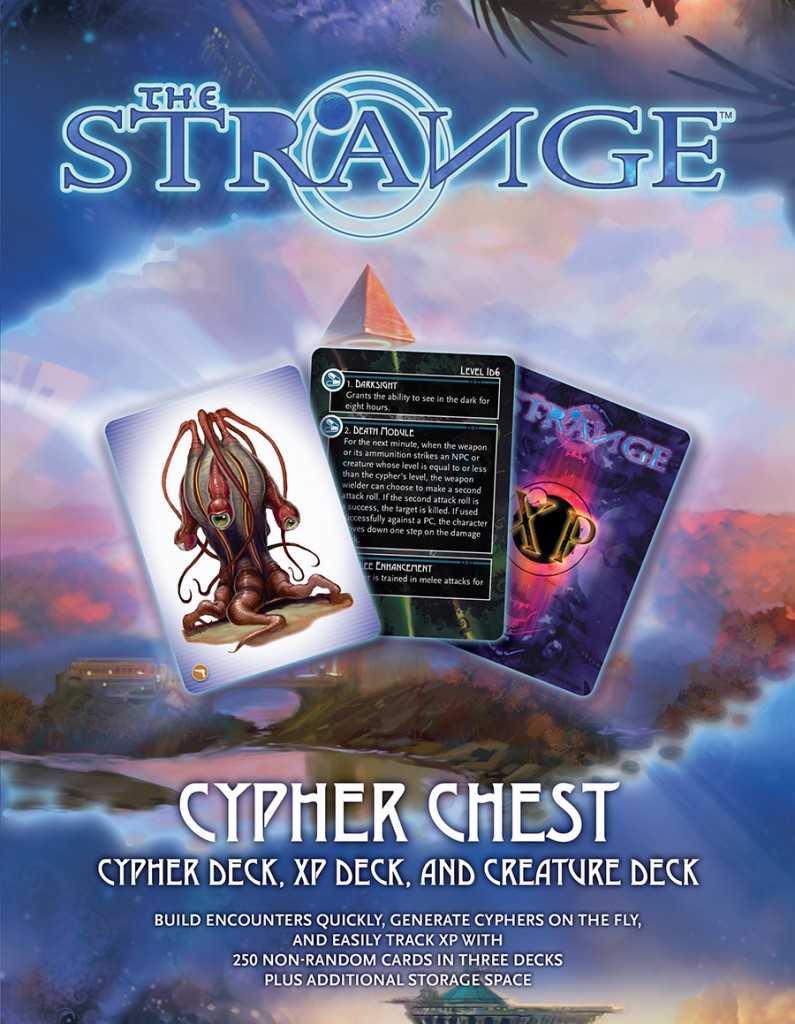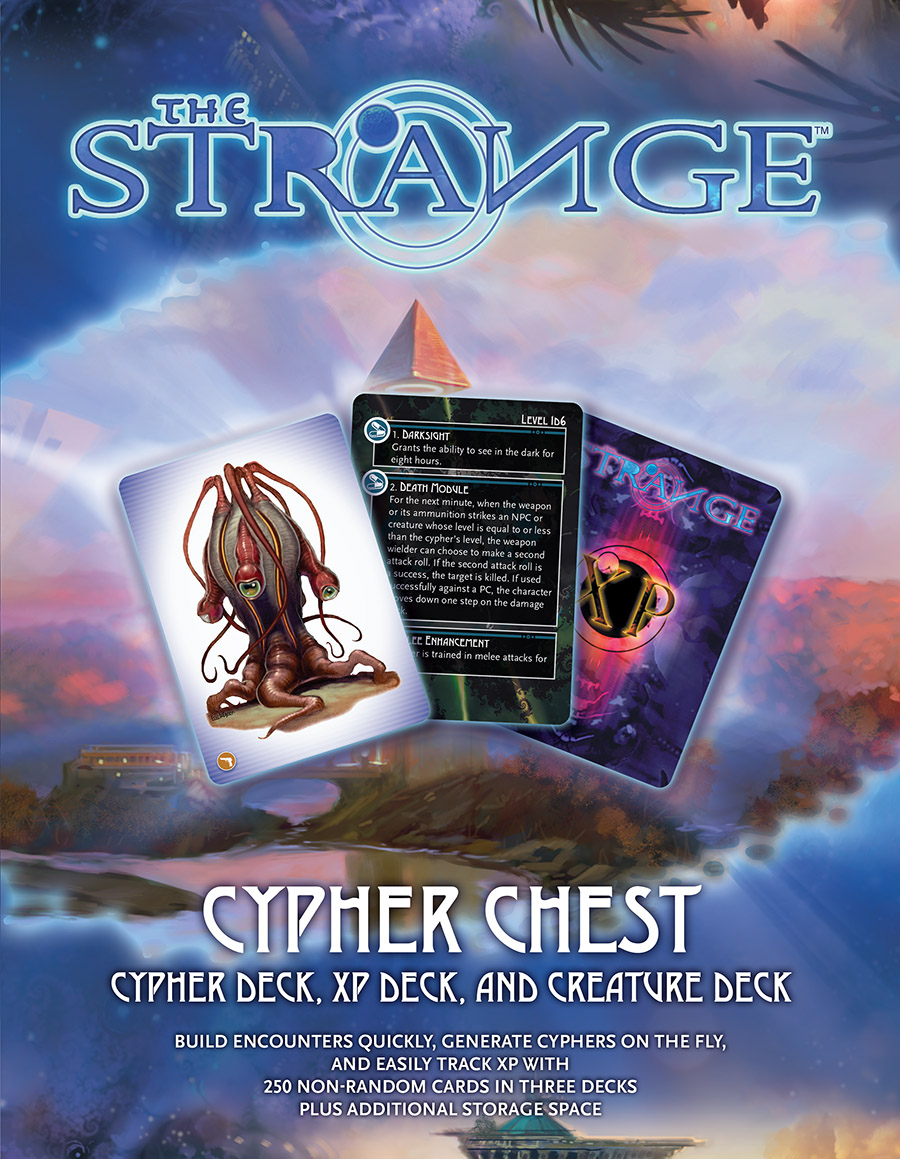 If you are an EARLY BIRD STRANGE SUPERFAN, STRANGE SUPERFAN, ULTIMATE SUPERFAN, or HAND-TOOLED TOME ULTIMATE SUPERFAN from The Strange Kickstarter campaign, your coupon code to redeem your reward copy of The Strange Cypher Chest was emailed to you on December 2nd. If you didn't receive the email or are having difficulty with the reward redemption, please let us know by sending an email to

[email protected]

.
"A fight of thirteen versus twelve, with twenty-two total NPCs involved, could be a nightmare to manage. But the whole encounter went smoothly, moved quickly, and was wrapped up in under an hour. Here's how I did it." Don't miss Monte's latest Beyond the Book article: Large Battles in the Cypher System. Well worth a weekend read!
"After the calming of the wild beast and some conversation (usually about games, movies, and other geekery)​, we get down to the business of building products." Have you read Fly on the Wall at the Creative Meeting by Shanna? If not, check it out and learn more about the MCG creative process.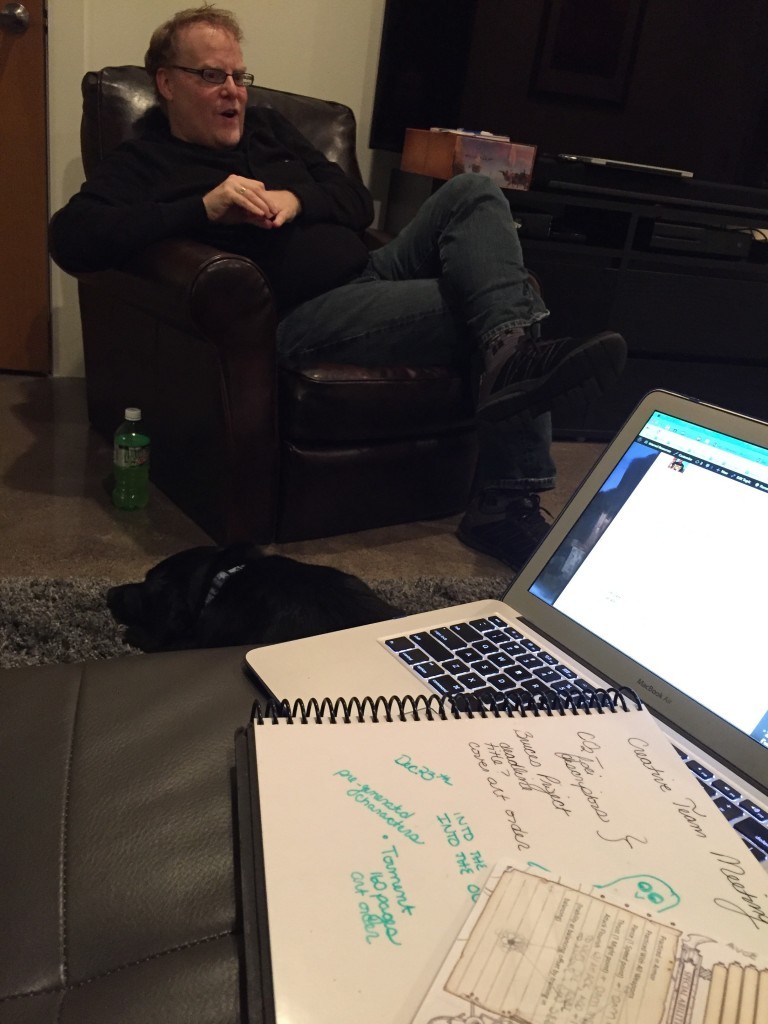 Crowdfunding Campaigns and Other Things We Love
Get Inspired
Want more tips on how to run a Numenera one-shot? Check out this helpful article.
Join James Walls and friends on G+ to follow this timely and exciting Star Wars Cypher System campaign! Here is what James has to say about the campaign: "The season of Star Wars is upon us, and the release of The Force Awakens is immanent! It's not surprising that I've seen an increase in posts for the various Star Wars RPG's. Come join a conversation with me, +Ryan Chaddock, and +Marc Plourde as we chat about The Cypher System Rulebook and how it can be used to tackle campaigns set in a galaxy far, far away!"
Galaxy in a bauble: Japanese artist creates spacescape pendants from glass, opals, and gold.
Inspire Us
Got something you'd like to see published in Cypher Chronicles next week? A cool blog post you've written about our games, scientific news that inspires your The Strange campaign, an Atlas Obscura photo that makes you dream of the Ninth World, a Kickstarter campaign that kindles your imagination, a charity event near and dear to your heart…share whatever you think would inspire Team MCG and would also be a good fit for Cypher Chronicles! Send your recommendations to [email protected] (submitting a recommendation does not guarantee publication).
Share
Do you like us? Do you really like us? You can play an important role in helping us thrive and create more great games: Leave a review at DriveThru, Amazon, or with your local game store owner! Share these chronicles with other gamers you know. Invite those you love to sit around a table with you and delve deep into their imagination to create shared memories that will last a lifetime.
~
P.S. You rock.
Hey, look! Now you can subscribe to get these blog posts right in your inbox. Right down there, at the bottom of this post! Just enter your email and you'll never miss a post (we won't use your email for anything else, we promise). We've also added an easy way to share these posts on social media. You should see the buttons right at the bottom of this page!
Keep up with MCG! Follow Monte Cook Games, the Weird of Numenera, and The Strange RPG on Twitter; like Monte Cook Games, The Strange, or Numenera on Facebook, and subscribe to our MCG channel on YouTube. We also have a Pinterest account, which isn't news, per se, but it has lots of pretty pictures.
Also, don't forget: If you need us for anything or have questions, we're right here.