What rolls like a ball, but isn't? Do you know anyone who really wants to be a GM—but has been hesitant to take the plunge? It's the last Cypher Chronicles of 2018!
You can get Cypher Chronicles, and other MCG news, delivered right to your inbox! Enter your email address and click the Subscribe button in the right-hand column, and you'll never miss a post. You can also suggest topics for Cypher Chronicles by emailing us at [email protected].

Happy Holidays!
As we close in on the end of the year, we hope you're enjoying a peaceful and relaxing holiday season. Thank you for your support in 2018. We hope 2019 brings each of you good fortune, prosperity, and happiness.
We'll be closed from December 24th through January 1st to spend time with our families, friends, and fur babies, and to recharge our creative batteries to bring you exciting and wonderfully weird projects and adventures in 2019.
New Gamemaster Month Is Just a Couple of Weeks Away
Have you thought about GMing—maybe always wanted to give it a shot—but haven't quite taken the plunge? What if we told you that by the first week in February, you could be an honest-to-goodness GM—and it'll be easy!
New Gamemaster Month gives you what you need to run your first game: Inspiration, advice, and a concrete, step-by-step process that guides prospective GMs up to and through their first game. So if you've been thinking about giving the GM's chair a try—or if you have a friend that's always wanted to give it a try—check out New Gamemaster Month now. This year there are four publishers taking part, so you're sure to find a game you love.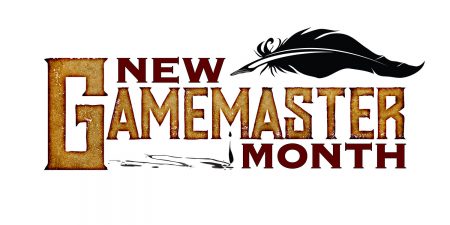 Last Week to Make a Great Charity Donation—On Us
You'd like to help victims of the California wildfires, right? Or to provide service dogs to those who need them, or help protect America's civil liberties? We'll give you five bucks to donate to any of three great causes—at absolutely no cost to you. (You can also spend it on yourself, or a gift for a loved one.) It's the 2018 Holiday Gift. Hurry, because it's in its final week!
And the Last Week (or so) to Get in on Invisible Sun
The recent Kickstarter campaign to reprint Invisible Sun unlocked several cool items: Enchirideon of the Path, a prop-making kit, The Art of Invisible Sun 2, and a very cool physical prop set, to name a few. If you missed the campaign, it's not too late to reserve your copies—and even a copy of Invisible Sun itself, if you don't already have Monte's masterwork. But don't dawdle: BackerKit closes shortly after the holidays.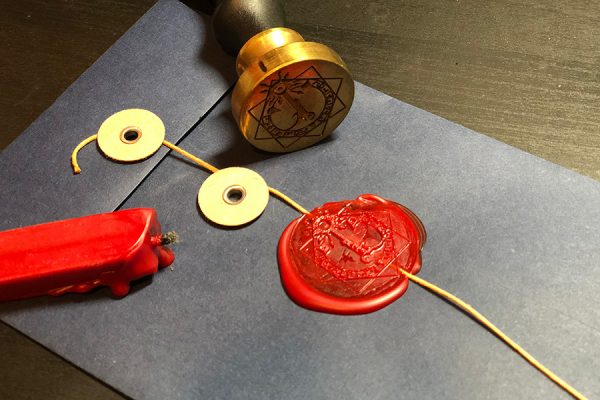 A New Season of Cypher Play Launches in January!
Looking to join a Numenera game? Like to see more Numenera played at your FLGS? The next season of Cypher Play launches in mid-January. Check with your local game store to see if they're participating (or volunteer to GM if they aren't). We'll have more details in the new year!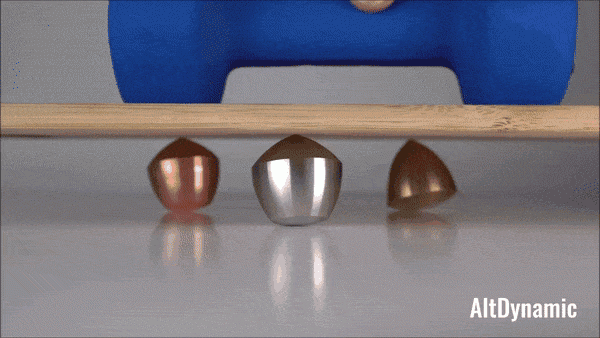 An orbiform is a shape that has a constant width as measured from any angle—even though it's not round. Counterintuitively, a three-dimensional orbiform rolls just like a sphere, despite quite definitely not being one. Amaze your friends, confound your enemies, and win bar bets with your very own pentaorbiform in gorgeous stainless steel, brass, or copper.