Happy Holidays, Merry Christmas, and Happy New Year! Welcome to the last Cypher Chronicles of the year. We look back at products released in 2019, we get a sneak-peek inside some mad internal playtesting, we invite those of you who aren't GMs to give it a go, and much more!
You can get Cypher Chronicles, and other MCG news, delivered right to your inbox! Enter your email address and click the Subscribe button in the right-hand column, and you'll never miss a post. You can also suggest topics for Cypher Chronicles by emailing us at [email protected].


It has been a momentous gaming year, hasn't it? Let's take a look back at some of the products we released in 2019.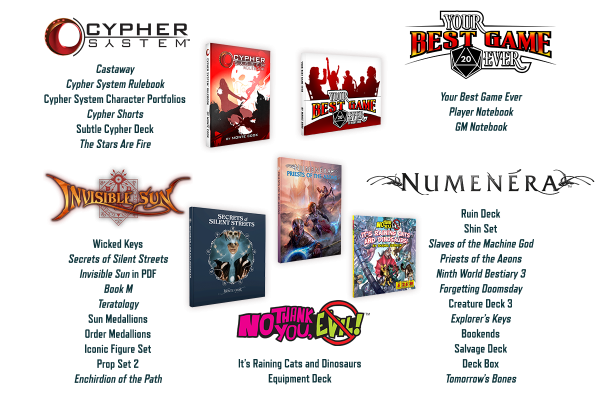 And, of course, we're already hard at work on many wonderful books and special projects to bring to you in 2020!
For example, I recently got to participate in an internal playtest of We Are All Mad Here, and holy cats, it blew me away. Shanna is writing an amazing tome of fairytales, magic, and madness, and I can't wait to deliver it to you in Spring 2020. During our playtest, I felt transported from my desk onto the back of a hare-like creature, bouncing across intensely colored fields of flora, on a desperate quest with my compatriots to save the Queen of Light and Love! We had so much fun that we're going to play again, even though more internal playtesting isn't needed at this point.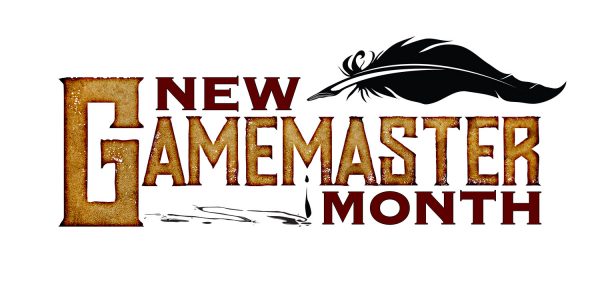 In the realm of special projects for 2020, we have one coming up quickly: New Gamemaster Month! Each January we run a month-long seminar with goal of preparing new GMs to run their first games by early February. This year, participants can choose from four game systems: Numenera, Unknown Armies, Trail of Cthulhu, or 7th Sea (new addition).
If you've never been a GM and you'd like to give a try, this program is for you! If you are a seasoned GM, come join our New Gamemaster Month Facebook page, and lend your experience and encouragement to those giving it a go!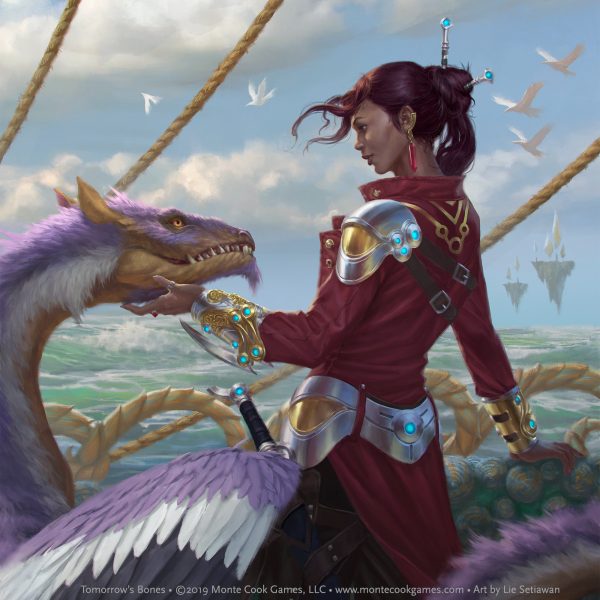 Tomorrow's Bones
The third official novel set in the Numenera world is available now (shipping to Kickstarter backers and preorder customers first, of course)! This novel, written by Shanna, takes us into the world of Cire and Ebon as they unite to save each other from the clutches of an ancient enemy.
When the sea says stay
and it's not yet day
we'll open our eyes
in wonder
I'll be pouring a hot cuppa and diving into Tomorrow's Bones over the break!
Holiday Gift
If you haven't already taken advantage of our Holiday Gift, please do so. Use the coupon to get a little something for yourself or a loved one—or you turn it into a donation to one of three charities we're supporting this holiday season. Let's make it a great holiday season for some great causes!
MCG on Holiday
MCG will be closed December 24th through January 1st, which means we won't be shipping items or available to answer questions during that time. The MCG Shop will remain open but shipping of physical items won't resume until January 2nd.
From all of us at MCG, we hope your holidays are merry and bright,
and we wish you a happy, healthy, and prosperous 2020!